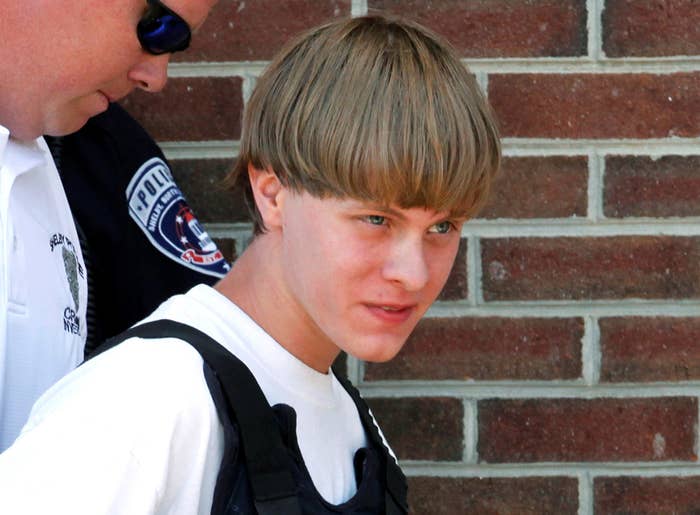 Federal prosecutors trying the death penalty case against alleged Charleston church shooter Dylann Roof want to limit the use of "mercy" when he goes on trial later this year.

In a new court filing, prosecutors argue that should Roof be convicted, the jury should determine his sentence based on a weighing of the factors for and against — known as aggravating and mitigating factors — the death penalty. Roof is accused of fatally shooting nine people inside the historically black Emanuel AME Church on July 17, 2015.

The prosecutors argue that allowing the defendant to instruct the jury that, regardless of their findings, they are never required to sentence someone to death isn't consistent with the Federal Death Penalty Act.
In arguing against a mercy defense, prosecutors point out that during the sentencing phase of the trial, if it gets to that, the government's burden is much higher — they must convince the jury to unanimously find that the aggravating factors outweigh the mitigating factors. The defendant's burden is "significantly lower" — he needs to convince one juror that there is enough mitigating evidence to merit a sentence less than death, such as life in prison without parole.
In the filing, the prosecution did say that mercy may enter into equation when the jury debates aggravating versus mitigating factors. "It is within that context, and that context alone, that mercy may enter into the death penalty process," the prosecution writes.
The notion of jurors showing mercy to Roof, who also stands accused of 33 hate crimes along with the capital murder charges, will first come up for debate during individual questioning at jury selection.
During that process, prospective jurors will be required to say whether or not they can impose a sentence of death. Ultimately, Roof's case will be heard by a panel of "death qualified" jurors who state that they can ignore personal opinions of the death penalty and weigh the evidence before deciding Roof's sentence.
Earlier this month, the court revealed that 3,000 people were sent jury summonses notifying them that they are being considered to serve on the jury at Roof's trial.
This week, a South Carolina circuit court judge set the date for Roof's state trial, which is expected to be tried after the conclusion of the federal trial. That case, where Roof is also facing the death penalty, is scheduled to begin in late January 2017.