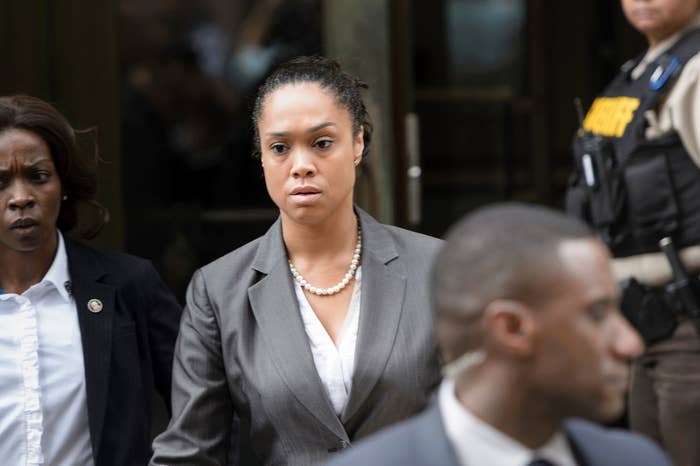 Baltimore City State's Attorney's office has dropped the remaining charges against police officers related to the death of Freddie Gray, ending the case without a conviction.
The announcement came Wednesday morning at a motion hearing in the case against Officer Garrett Miller.
Prosecutors will also abandon other scheduled cases against Officers Alicia White and William Porter.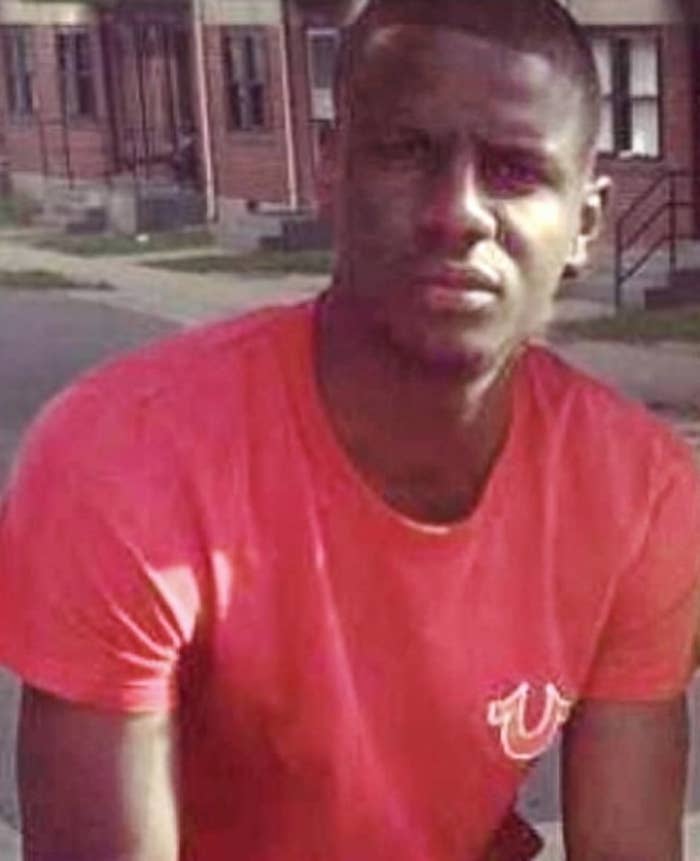 Gray was arrested on April 12, 2015, in the Sandtown neighborhood of Baltimore.
After he was taken into custody, he was shackled and loaded into a police van. The van made several stops on its way to the Western District station, where Gray was found unresponsive.
His neck was broken and his spinal cord was compressed and he died a week later, according to a medical examiner's report.
The decision comes after three officers charged in connection with Gray's death — Lieutenant Brian Rice, Officer Edward Nero, and Officer Caesar Goodson Jr. — were acquitted at trial.
The case of a fourth officer, William Porter, ended in a mistrial but was scheduled to be retried in September.

An internal affairs investigation of the police officer's conduct during the arrest of Gray is still ongoing.
At a press conference to address the decision to drop the charges, Baltimore City State's Attorney Marilyn Mosby said that her office decided not to go forward "in light of the dismal likelihood of convictions."
"We stand by the decision, the legal theories, the charges," Mosby said.
"We do not believe that Freddie Gray killed himself," she added.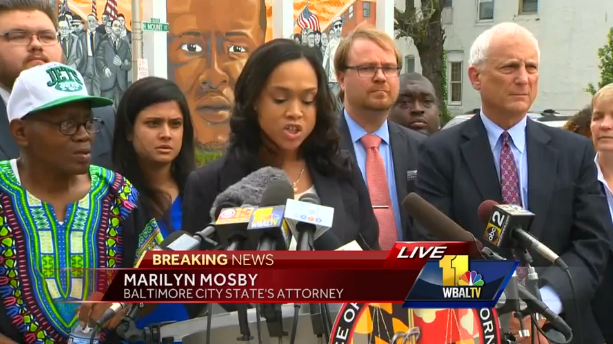 Mosby was critical of the Baltimore Police Department in her statement, saying "there was a reluctance...by individuals within the police department" to cooperate in the investigation. She said that certain detectives involved were "completely uncooperative" with her and her team. However, she went on to call Baltimore Police Commissioner Kevin Davis "extremely accommodating."

"For those that believe that I'm anti-police, it's simply not the case, I'm anti–police brutality," Mosby said.
She called the decision to drop the remaining cases "agonizing."
After her address, Mosby said she would not take questions due to pending civil litigation against her. Several of the officers involved in the case have brought civil lawsuits against her and her office.
After Mosby finished her statement, Gray's stepfather, Richard Shipley, said, "We stand behind Marilyn and her prosecuting team."
Lawyers for some of the officers and the head of Baltimore's Fraternal Order of Police held a press conference following the charges being dropped on Wednesday.
Union President Gene Ryan called the comments by Mosby "outrageous," adding that he believed "she had her own agenda."
Van Bates, attorney for White, accused Mosby's team of not doing a thorough, independent investigation.

"It's the Baltimore State's Attorney's Office that has denied justice to the Gray family, denied justice to these officers," Bates said.

He added that his client, Sergeant White, called twice for medical assistance after it was discovered that Gray had injured himself in the back of the transport van.
"The ambulance got there late," Bates said.

Ryan said that police investigative units from two counties outside Baltimore will do an independent investigation that will include taking statements from the officers and determining if the officers violated any policies. At the conclusion of that review, the findings will be presented to the police commissioner who could levy administrative charges.
In response to the question of whether or not the officers will return to their duties with the Baltimore Police, Ryan said, "All of them will be back to work."

In an interview with CNN on Wednesday, Baltimore Mayor Stephanie Rawlings-Blake said she was not surprised by the decision by Mosby, based on what the judge has said in previous cases, but added, "I think the way she made the announcement is surprising."
Asked if she still had confidence in Mosby, Rawlings-Blake said, "Yeah. I do, and I'm optimistic."

"I have never and will never use my position to give — to give the impression to the community that they should not have confidence in the people who have sworn to serve me," she added.