Pro-Russian Separatists Hand Over The MH17 Black Boxes To Malaysia
The black boxes from Malaysia Airlines Flight MH17 are now in the hands of a Malaysia government delegation.
Self-proclaimed Prime Minister of the Donetsk People's Republic, Alexander Borodai, kept his word and handed over the MH17 black boxes to members of the Malaysia government early Tuesday morning in East Ukraine.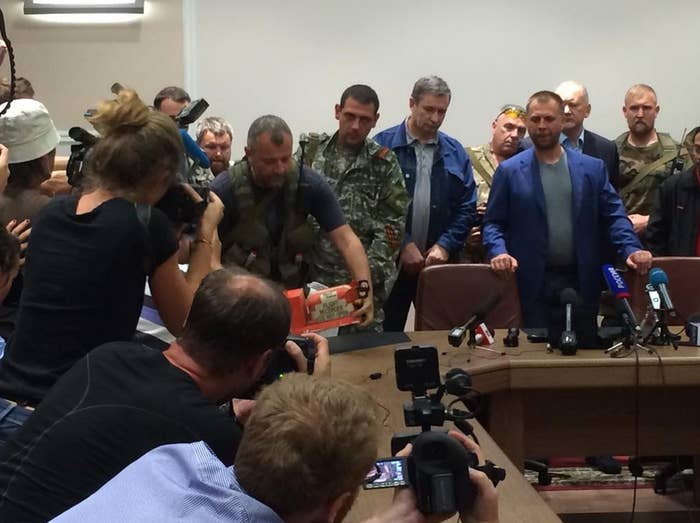 During the presentation of the black boxes — which had been delayed for nearly three hours — Borodai reiterated his claim that the Ukrainian government, not the rebel group, is responsible for the downing of MH17.
It was a direct appeal to the separatist leader from Malaysia's prime minister that convinced him to hand over the flight recorders.
The separatists also appear to be transferring the remains of the MH17 victims as agreed upon in the deal brokered by the Malaysian PM.
Borodai clearly believed this exchange to be an official, diplomatic recognition of this breakaway region of Ukraine, saying at the press conference, "Today was a quite important day in the history of the Donetsk People's Republic."