Police Around The US Are Bracing For Newly Emboldened White Supremacists
Some white supremacists called the deadly Charlottesville rally a success, and are gearing up to hold more rallies. Police say they're preparing for them.
White supremacist groups came away from the deadly, race-fueled riots in Charlottesville, Virginia, this weekend praising President Trump's defense of their actions — and, emboldened, are planning more rallies nationwide.
Now federal, state, and local law enforcement agencies find themselves facing a threat that was deprioritized in recent years, but is now showing major signs of resurgence.
In the wake of the violence, police and Virginia state officials were criticized for acting too slowly and ineffectively. Unite the Right rally organizer Jason Kessler and prominent white supremacist Richard Spencer called out Charlottesville police — a rare rebuke of law enforcement from the right — saying they failed to protect their people. (Kessler said in a statement that police "failed to maintain law and order.") Virginia Gov. Terry McAuliffe noted that many of the rally attendees — especially those wearing military-style camouflage — were better armed than the police due to the state's loose gun laws.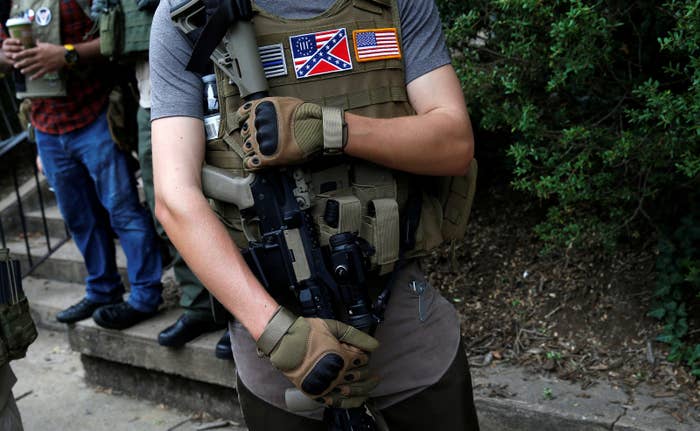 BuzzFeed News asked current and former police if law enforcement agencies need to change tactics to deal with these increasingly motivated, heavily armed groups. Several officials from across the country responded saying this moment is different than other protest movements the US has seen.

"I think you would have to [treat white nationalist protests differently], in so far as there's no blueprint for how you handle a protest," Officer David Hartman, a police spokesperson in New Haven, Connecticut, told BuzzFeed News.
"When the group is a white supremacist group or anti-Muslim-based or hate-based you have to be at a much higher, ramped-up level," Hartman said.
Because Hartman's department oversees a college town, which includes schools like Yale University, "we have our fair share of protests and rallies and marches. Our approach is a little bit different," he told BuzzFeed News. "We prepare but we wait in the wings. An invisible show of force."
"When the group is a white supremacist group [police] have to be at a much higher, ramped-up level."
That, he said, would have to change if there was a significant march of white supremacists.
Hartman recently convinced his police chief that it wouldn't be a good idea to release a statement condemning acts of hate after Charlottesville — because it might draw the attention of white supremacists and put a target on their city. "It could be almost like a challenge to them," he said.
The nascent elements of a law enforcement crackdown on these groups, and their ability to rally and hold events, are already in motion.
This week, Spencer was denied a venue to hold speeches at three universities: Texas A&M, the University of Florida, and Michigan State. And a fourth college, Louisiana State University, has said that Spencer's think tank, the National Policy Institute, has reached out about speaking and that they don't want him on their campus either. (Spencer and Kessler didn't respond to requests for comment.)
While the University of Florida's administration made the final call to deny Spencer, local law enforcement is involved in whether an event is safe for campus. A police spokesperson in Gainesville, Florida, where the University of Florida campus is located, told BuzzFeed News that campus police took the lead in making the decision on Spencer's speech — and that Gainesville Police Department played a support role.
GPD spokesperson Benjamin Tobias said his department has "plans and training in place for all sorts of unusual events," when asked about how it is preparing for the possibility of more rallies and events after Charlottesville. "We constantly monitor incidents from around the country to adjust how we prepare."
In Georgia, Stone Mountain Memorial Park, which is home to a famous Confederate monument etched in the side of the mountain, this week denied a request by the Ku Klux Klan — the first time it has ever done so — to hold a rally inside the park, where Klansmen planned to burn a cross.
Stone Mountain Memorial Association spokesperson John Bankhead told BuzzFeed News that after consulting with the state attorney general and other law enforcement partners — including the park's own police force — they determined that they were on "proper legal ground" to deny the KKK's request, citing a public safety concern.
In addition to local police taking a harder line on these groups, white supremacists could begin to feel more investigative pressure from higher levels of law enforcement as they increase their visibility.
New York Attorney General Eric Schneiderman, for example, told BuzzFeed News that he believes "officials and prosecutors have a fundamental responsibility to identify, investigate, and prosecute hate crimes in New York State, and send a strong message that hate will not be tolerated."
In November 2016, Schneiderman issued legal guidance for New York's law enforcement officials and prosecutors to identify and label hate crimes. "In the last year, we've seen a disturbing surge in hate crimes — fueled, at least in part, by President Trump's despicable defense of bigotry, hate, and white supremacy," Schneiderman said.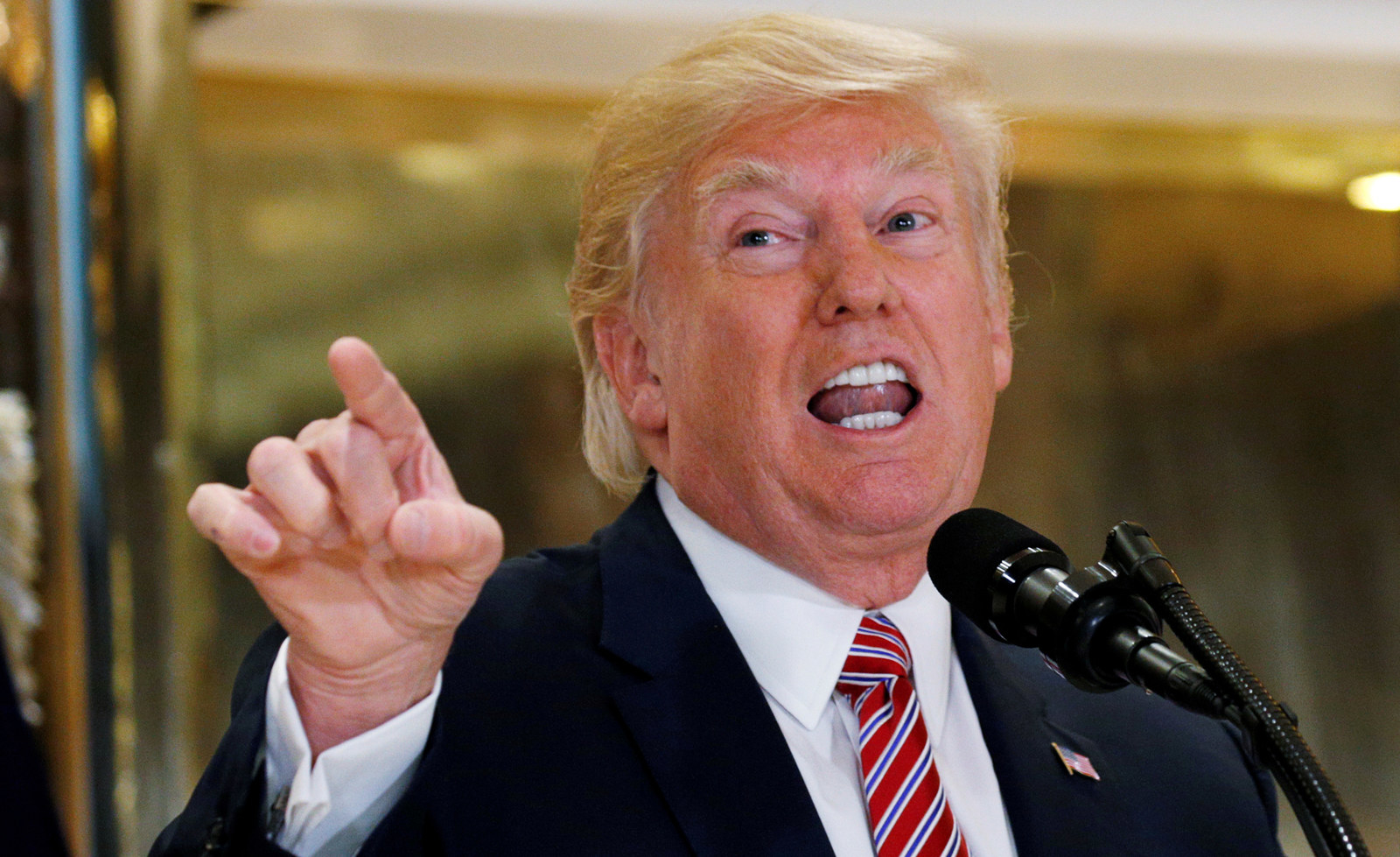 A university police officer from Maryland also criticized Trump for taking a "weak stance" on white supremacy after Charlottesville.
"Somehow, he's ignoring the fact that a lot of those guys were dressed down to the toe in his very own style of golf gear with the white polo, khaki pants, and the 'Make America Great Again' hat," the officer said.
"They were even stating that they were carrying out his wishes," the officer added. "He's been deflecting the blame and saying that they were marching to protest the removal of those Confederate statues and symbols. So he essentially set the standard."

While the white supremacist movement's public profile appears to be growing this week, evidence that it has been on the rise has been known to federal law enforcement for some time now. According to a report made public after Charlottesville, the FBI and the Department of Homeland Security were warned about the groups' rise months ago.
The depth of the federal response to neo-Nazis in the wake of Charlottesville remains to be seen. Attorney General Jeff Sessions has said that the Justice Department is investigating the attack by 20-year-old white supremacist James Alex Fields Jr., who plowed his car into a group of counterprotesters in Charlottesville — killing one, and injuring more than a dozen other people. Sessions said this attack meets the definition of "domestic terrorism."
"You can be sure we will charge and advance the investigation toward the most serious charges that can be brought, because this is unequivocally an unacceptable, evil attack," Sessions said on Good Morning America.

Sessions has not said whether the Justice Department probe will extend beyond Fields. However, earlier this week the local FBI office in Richmond, Virginia, said it was setting up a dedicated tip line for intel, photos, and video from Charlottesville due to the abundance of inquiries it's been receiving about the event.
Christopher Cantwell, a prominent white supremacist who was in Charlottesville and was featured in a Vice News documentary depicting the violence and hysteria of the day's events, said in a tearful YouTube address this week that he has been informed by police that there is a warrant out for his arrest.
New rallies that are planned by white supremacist groups or that could attract them are scheduled for Boston, San Francisco, Berkeley, and other cities. A pro-Trump march scheduled for Washington, DC, in September, meanwhile, is slated for the same day that fans of the rap group Insane Clown Posse, who are better known as Juggalos, are supposed to hold a march.

Some police officers pointed out the additional challenge that departments in states with more relaxed gun control laws face.

"If somebody in the crowd thinks they heard the sound of a shot fired, that's going to be awful dangerous because you just don't know how people are going to respond to certain things," said Ron Hampton, a longtime officer in Washington, DC, who now works on the National Police Accountability Project.
"Police departments are gonna have to draw some lines."
"Police departments are gonna have to draw some lines. If they're too hesitant to establish order, the aggressive people in the crowd are gonna take advantage like we saw in Charlottesville."
Several current and retired officers told BuzzFeed News that the more guns are around, the more essential it is for departments to set a strong presence as early as possible.
"With open carry it definitely makes it a whole heightened level of danger for officers," said a Florida state law enforcement agent who has worked in protest situations.
Any shift toward aggressiveness would represent a reversal from the more measured crowd-control tactics some — though far from all — departments adopted in the wake of the police brutality protests of recent years. The nature of the white nationalist rallies, three current and retired officers told BuzzFeed News, requires a more urgent response.

The Charlottesville protests, which were initially scheduled around Emancipation Park, spilled out into the streets after authorities declared a state of emergency. That's when police said Fields carried out his attack. Fields was photographed earlier in the day marching with Vanguard America, and wielding the fascist group's shield. (Vanguard America has denied that Fields is an official member, but confirmed that its members were at the rally handing out shields and other paraphernalia to marchers.)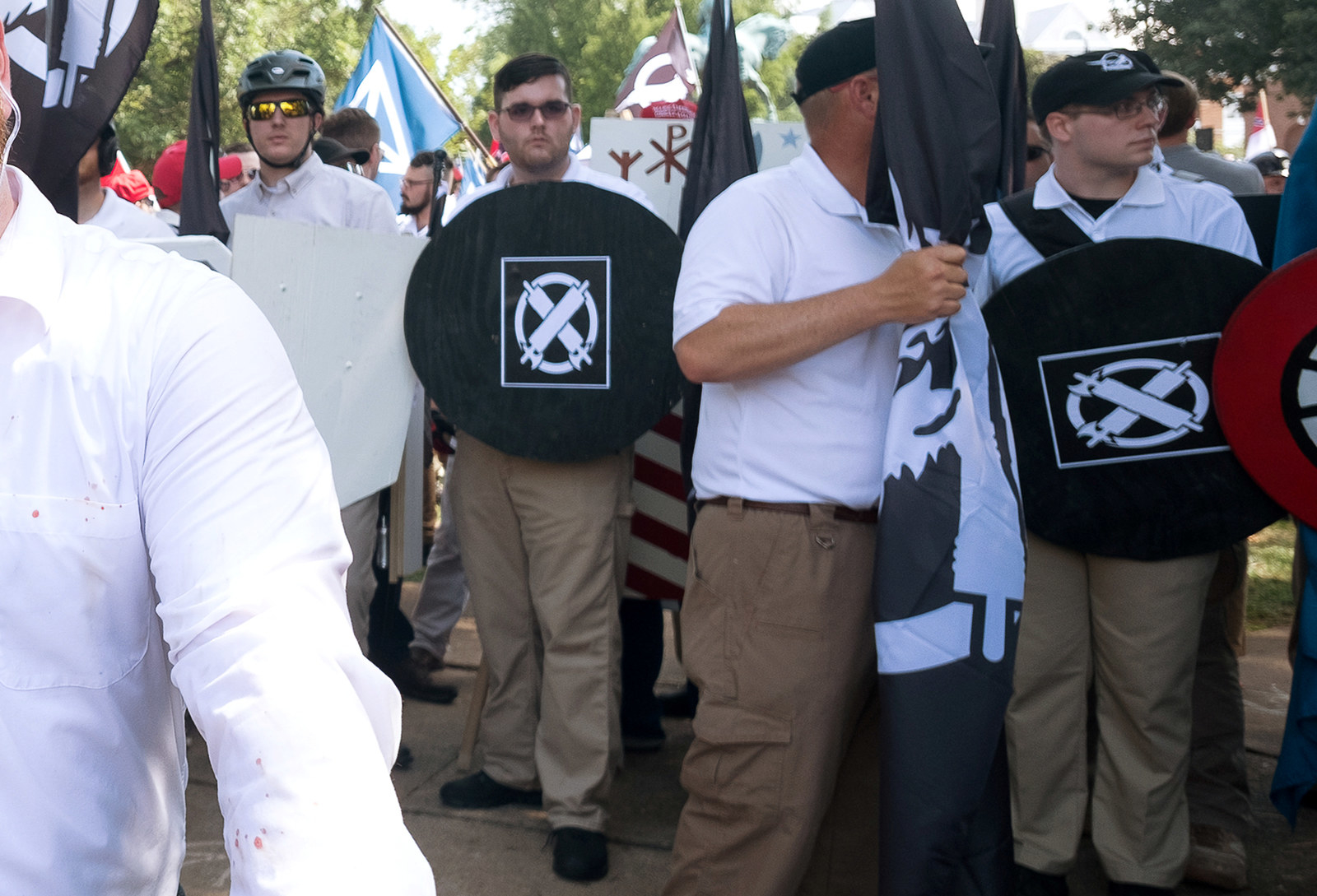 "These are individuals who are determined to start a race war," said Marq Claxton, who served 21 years in the NYPD and is now director of Black Law Enforcement Alliance. "You have to treat them as if there are people attempting to destabilize government and society because that is what they say they are trying to do."

Some law enforcement veterans said that smaller cities and towns may become the target of white supremacists looking to stage incendiary events because there are fewer officers there.
"If I was one of these nutjobs, that's what I'd be doing," Joe Giacalone, a former NYPD sergeant, said about targeting small towns. "There's a lot more Charlottesvilles out there than New Yorks and Bostons."

These veteran officers believe it's necessary to have contingency plans in place to call in more help when things go bad.

"While each situation is different, I believe a having a visibly strong police presence in minimal protective posture, with clearly defined areas of movement is essential," a veteran sergeant in Southern California told BuzzFeed News. "This should be supplemented by a more robust reactive force staged close by, prepared to ratchet up the police response before it gets out of hand."

"If you have a Confederate monument in your town, you should have a plan with state police and government," Giacalone added, speaking about contingency planning.
Former Richmond Police chief John Dixon said that local police often have to adjust on the fly to the situation that their town is facing.

"Any law enforcement, especially a local agency, you may be dealing with a street gang today, terrorists and extremists tomorrow, and you adjust accordingly," Dixon said, adding that for many of these small-town police departments, "funding is always an issue."
Dixon's former jurisdiction is already on the list for future rallies, and the group Americans for Richmond Monument Preservation — which supports and wants to preserve Confederate monuments in the state — is planning a Sept. 16 event.
In a statement, current Richmond Police Chief Alfred Durham told BuzzFeed News that his department "has years of experience dealing with all manner of rallies, parades, demonstrations and protests. ... Our goal is to allow citizens to express their First Amendment right to speak their mind while protecting and maintaining the safety of the general public."
On Tuesday, Trump referred to torch-wielding marchers — some of whom had donned swastikas — chanting the Nazi refrain "blood and soil" as they stormed the campus of the University of Virginia on Friday as having protested "very quietly." Spencer later tweeted, "Trump's statement was fair and down to earth. #Charlottesville could have been peaceful, if police did its job."
After Charlottesville, Spencer vowed that his group "[w]ill be back here 100 times if necessary," adding, "I always win."