More than 10,000 people are expected to attend Saturday's Disarm Hate rally in Washington, DC, notable because it merges efforts of the LGBT and gun violence prevention activists on a big stage.
But the event's organizers told BuzzFeed News they are upset that some key players in both arenas have refused to help fund the event.
Rally organizer Jason Hayes told BuzzFeed News that Mike Bloomberg's well-funded group, Everytown for Gun Safety, didn't want to kick in for the rally but said they would let their members know about it. "It really breaks my heart," Hayes said.
Hayes, a New York–based celebrity hairstylist, said he asked major activist groups for all levels of support — from help spreading the word to assistance with fundraising or covering an expense.
Hayes said he'd raised $40,000 since he announced the rally, with the average donation around $21. He said some of Saturday's costs include more than $15,000 to pay for the stage, sound system, and power generators. For ambulance and EMS services he said he's paying more than $7,000. And to cover the porta-potties — one for every 300 people — that's another $7,000.
"Free speech is free, but gathering to have it costs a lot of money," said Hayes.
Hayes said he spent seven weeks organizing the event, assembled a coalition of 60 groups listed as "allies" on the event website — who have chipped in — that include organizations such as The Brady Campaign to End Gun Violence and Americans for Responsible Solutions.

Everytown spokesperson Lizzie Ulmer told BuzzFeed News that the organization will show support by sending volunteers and sharing information about the rally on social media.

"[We're] glad that this is an opportunity for new allies to bring their own voices into the movement and lead events," Ulmer added.
Hayes also said he reached out to LGBT rights groups Human Rights Campaign and GLAAD multiple times by email and through social media about participating and never heard back.
Asked by BuzzFeed News why they were choosing not to participate, Olivia Alair Dalton, the senior vice president of communications and marketing at HRC, said, "I'm puzzled by this. We are supportive of the event and are encouraging our members/staff to attend the rally. We have social media posts planned for [Friday] to promote it." GLAAD didn't return a request for comment.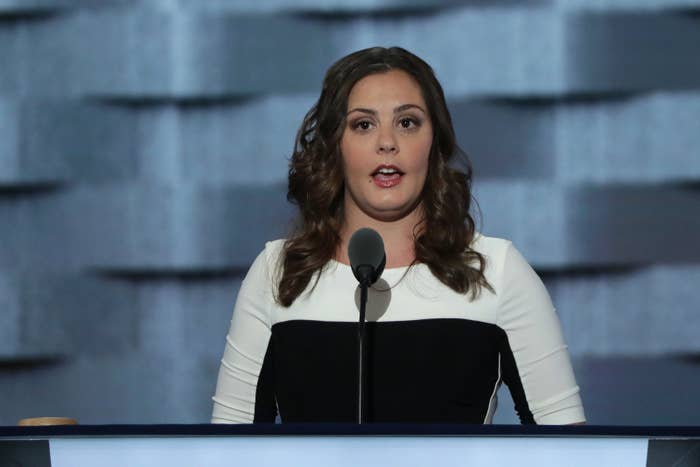 Saturday's rally comes after the recent Democratic National Convention featured people who have been affected by gun violence. Everytown and its affiliate organizations played a major part in the event.
On the third night of the DNC, Everytown staff member Erica Lafferty Smegielski — the daughter of Dawn Hochsprung, the principal slain in the Sandy Hook school massacre — addressed the convention. And a group of mothers of victims of gun violence powerfully addressed the convention, including Lucia McBath, the mother of Jordan Davis, who was gunned down outside a Jacksonville, Florida convenience store and who now works as a national spokesperson for Everytown affiliated-group Moms Demand Action.
Hayes said he had no experience in organizing a rally before this event, but was inspired to get involved after the Orlando shooting at LGBT nightclub Pulse.

"After Orlando, as a gay man, I couldn't deal with what I was starting to see happen. I was starting to see complacency," he said. "We accepted that every few weeks we'll change our Facebook photo."
Organizers hope that Saturday's rally will urge activists to push harder for an assault weapons ban to be enacted by Congress. "It's not normal for a person to own a weapon of war," Hayes said. "Those weapons are designed for one purpose: hunting humans."
The rally will highlight the work on the issue of high-powered weapons spearheaded by the leaders of the Newtown Action Alliance, which has formed a coalition of more than 100 groups calling for new ban on assault weapons — an issue that has been largely abandoned in the years since the Sandy Hook shooting in favor of more moderate reform efforts like background checks on gun purchases.
"We do need to unite and push a little harder on the assault weapons ban. I think several groups have a moderate position," Murray said. "I don't think that we're going to be able to stay moderate."
CORRECTION
A previous version of this story said that Jason Hayes reached out to the Human Rights Campaign and GLAAD more than a dozen times. BuzzFeed News was unable to independently verify that he made this many attempts to contact the groups.