Officer's Name In Berkeley, Missouri, Shooting Won't Be Released
The mayor said the officer "needs professional help" and asked the media to respect his privacy. The officer shot and killed Antonio Martin, who police said was armed.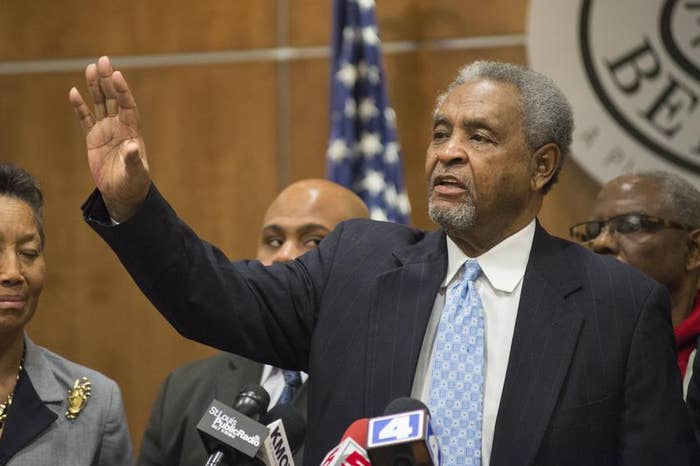 The City of Berkeley, Missouri, concluded its investigation into the Dec. 24 police shooting of Antonio Martin at a local gas station, and Mayor Ted Hoskins said at a news conference Tuesday that officials have no plans to release the name of the officer involved.
Speaking to the media for the first time in several days, Hoskins and Berkeley Police Chief Frank McCall laid out the timeline of what they believe happened that night based on several witness's accounts.
According to the officials, at 11 p.m. on Dec. 23, police received a report of a shoplifting incident at the gas station. According to the call, the suspect fit the description of 18-year-old Martin.
By 11:15 p.m. the officer arrived at the scene. One minute later, shots were fired. Chief McCall said that the officer initially retreated after Martin pulled a gun on him, then the officer fired three shots.
The person with Martin, who can be seen on video running away after the shots, confirmed that Martin pulled his gun first, McCall said.
Other witnesses confirmed the sequence of events seen in the surveillance video.
By 11:24 p.m., paramedics were at the gas station and began treatment on Martin. They pronounced him dead four minutes later at 11:28.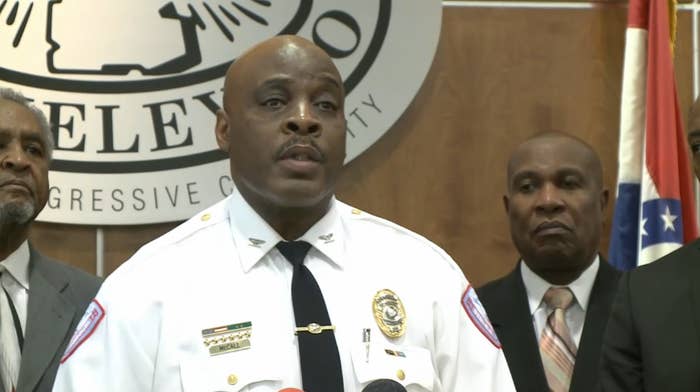 Officials had no information on the reported theft. Hoskins referred questions of Martin's involvement in the alleged robbery to St. Louis County police.
A St. Louis County Police spokesperson told BuzzFeed News, "The entire incident is under investigation. We don't have any updates to release."
During the news conference, Hoskins repeatedly asked the media to respect the privacy of the officer involved. He confirmed that the officer would remain on paid administrative leave at this time.
"He needs professional help," Hoskins said.