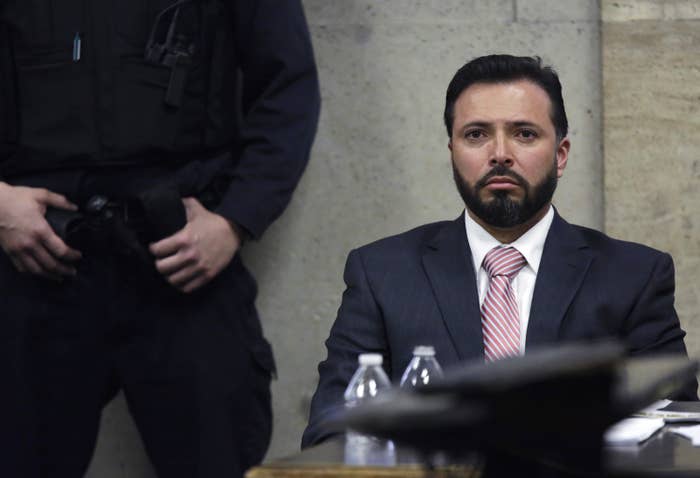 Chicago police detective Dante Servin resigned two days before a hearing to address whether he should be fired for the 2012 off-duty fatal shooting of an unarmed black woman.

The Chicago Police Board canceled the hearing and posted this statement on Monday:
"Today, the Police Board was informed that Dante Servin resigned his employment with the Chicago Police Department. This resignation comes two days before an evidentiary hearing regarding various charges against Servin was set to begin. It is the Board's understanding that given the resignation, counsel for the Superintendent will follow normal procedure and file a motion with the Board seeking to withdraw all charges against Servin without prejudice. The Board will then take that motion under advisement and take action at its regular monthly public meeting on Thursday, May 19th. In light of the resignation, the previously scheduled evidentiary hearing will not proceed."
The news was first reported by the Chicago Tribune.

Former Police Superintendent Garry McCarthy and the Independent Police Review Authority both previously recommended Servin's job be terminated after the shooting of Rekia Boyd, 22. Servin has been a Chicago police officer since 1991.
Accoridng to State's Attorney Anita Alvarez's office, Boyd was walking with a group of friends near Douglas Park, where a large group of people had congregated, on March 21, 2012. Servin, who lived nearby, got home around 11:45 p.m. and called the police to report a "a huge party, drinking, fighting, smoking drugs. There are 200–300 people and I'm afraid that something bad is going to happen."
An hour later, Servin took his Mercedes to get something to eat, carrying an unregistered, fully-loaded Glock 9 mm semi-automatic gun in a holster on his hip, according to Alvarez.
Servin drove past Boyd and her friends and told them to be quiet. Another person from the group, Antonio Cross, shouted at Servin, waving his cell phone. Servin then either slowed or stopped his car and fired five rounds across his body — over his left shoulder — out the window. One bullet hit Boyd in the back of her head. Another struck Cross in the hand. Boyd was taken to the hospital, where she died the next day.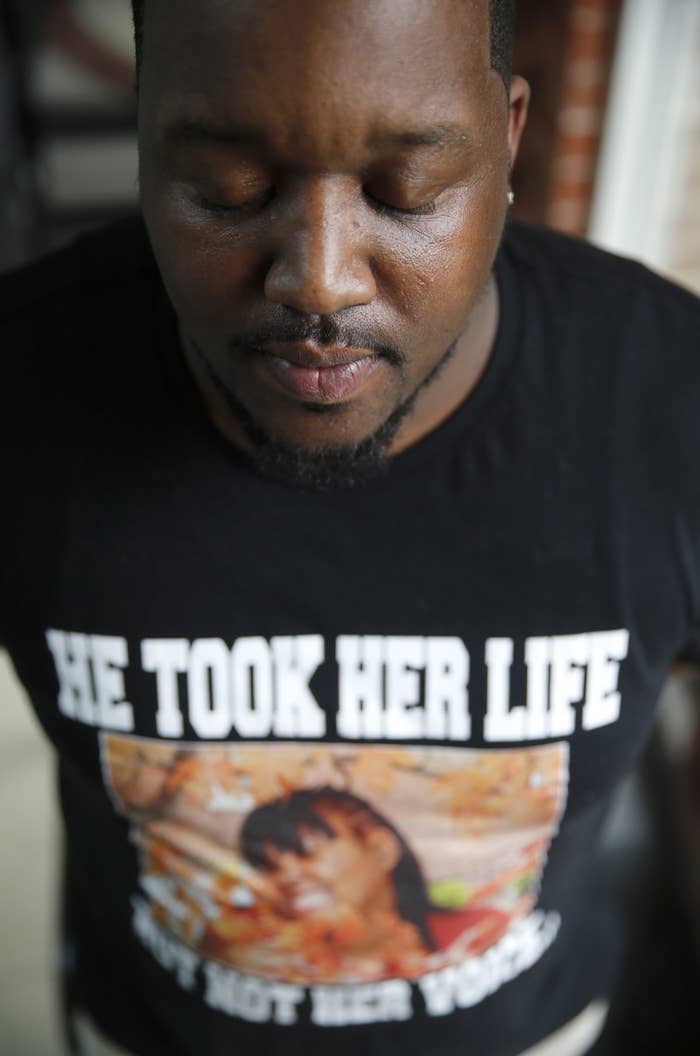 After the shooting, Servin said that he believed Cross had a gun in his hand.
In November 2013, Alvarez brought involuntary manslaughter charges against Servin, claiming that he acted recklessly. "This defendant's reckless decisions and conduct in opening fire in an occupied alleyway caused the violent death of an innocent woman whose life was cut far too short by this senseless tragedy," Alvarez said.
Servin became the first Chicago police officer to be charged criminally in an off-duty shooting and face trial in twenty years.
In April 2015, Judge Dennis Porter unexpectedly dropped the charges, claiming that the state brought the wrong charge against Servin. The judge ruled that the State's case did not prove that Servin acted recklessly — a component of the involuntary manslaughter charge — because any time an individual points a gun at a victim and shoots, it is an intentional act, not a reckless act.
"Firing a gun at some person or persons on the street is an act that is so dangerous it is beyond reckless; it is intentional," Porter said. "It is intentional and the crime, if any there be, is first-degree murder."
Servin cannot be retried on murder charges because of double jeopardy protection.
Before canceling the upcoming hearing, the Chicago Police Board had set aside five days of evidentiary proceedings in the case. Servin was expected to testify under oath for the first time since the incident. Because he resigned Servin avoids publicly testifying about the shooting.
"I always maintained it was an accident what occurred to Miss Boyd," Servin said in April 2015 after criminal charges against him were dismissed.
"Any reasonable person, any police officer especially would have reacted in the exact same manner that I reacted, and I'm glad to be alive," he said. "I saved my life that night. I'm glad that I'm not a police death statistic."