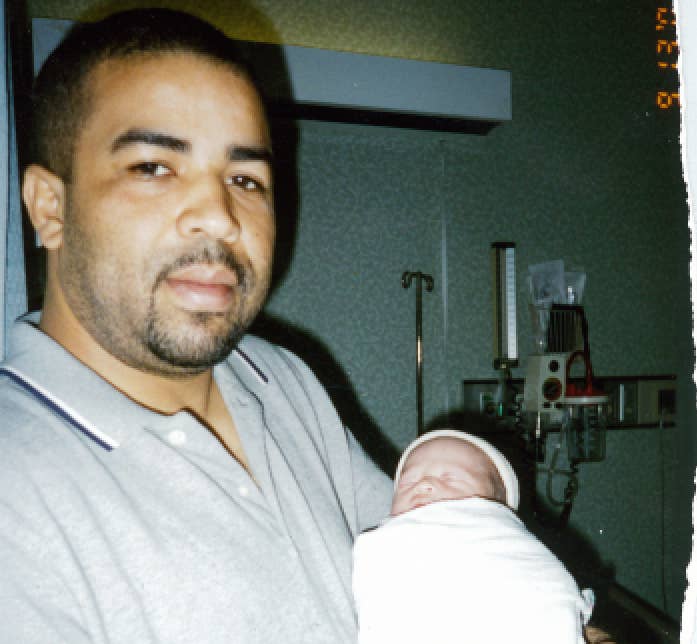 A New York Police Department officer who shot a Bronx man in the head in 2009 took the stand Tuesday in his trial for alleged civil rights violations.
Sergeant William Flores testified that Mauricio Jaquez — during an April 2009 altercation with police — was pushing himself up off the floor of his Bronx apartment and still holding a knife when Flores took the last of six shots fired by NYPD officers.
"I'm thinking he was going to get up and continue his aggression," Flores testified.
The officer was sued for his role in Jaquez's death after police responded to reports of him threatening his wife with a knife inside their apartment.
Officers were able to get Jaquez's wife, daughter, and two sons out of the building while he remained inside, insisting someone was trying to kill him. After an hour, he came toward the front door, where Flores and other emergency responders were standing. One of the officers fired taser charges at Jaquez, but it failed to subdue him, and prompted Jaquez to retreat further inside the apartment.
Police said Jaquez attacked the officers with a six-inch fishing knife, and struggled with NYPD Detective David McNamee inside the apartment's bathroom.
The officers tased Jaquez several more times. When that failed to stop him, they fired rubber bullets. Police said they feared Jaquez was about to stab McNamee, so Flores and Det. Raymond Morrissey fired five gunshots at Jaquez, hitting him four times.
Jaquez, on the floor, started to push himself up, police said. Flores then fired the final shot to Jaquez's head. He was pronounced dead on arrival at a Bronx hospital.

Now, nearly seven years later, the family's civil lawsuit has reached the trial stage.
It is a unique case in a number of ways. For one, civil lawsuits involving the NYPD rarely reach trial — they are almost always settled or dismissed. This is the first such trial in New York City in more than 10 years.
Also, a judge last year ruled that the officers were justified in firing the first shots at Jaquez and granted the police qualified immunity. That ruling made Flores, who fired the final shot to the head, the lone defendant. On Monday, the judge reminded the jury of four women and three men that the "other four shots are not on trial on here."
The case may not have even made it to the trial stage if not for Flores saying during his sworn deposition that he did not believe that Jaquez posed a threat to him or his fellow officers before he fired the final shot. Because of Flores' perception, the judge ruled that a jury should hear the case and decide whether or not Flores used unnecessary force when he fired the final shot to Jaquez's head.
During his testimony, Flores was asked if Jaquez was threatening any of the officers with the knife when he took the final shot.
"Not at the moment," Flores said.
However, asked during cross-examination by his defense attorney, Flores was asked if he perceived a threat from Jaquez. Flores responded, "yes."
During his testimony, Flores said that Jaquez went down after the first volley of shots, then "after two seconds he's pushing himself back up."
"I was convinced that he was going to get himself back up," Flores said.
Flores said he believed that if he let Jaquez get up "someone would probably lose their life. You would shoot someone by mistake."
Flores added that after Jaquez was shot, he "lunged" two times at McNamee, who was trying to get the knife from him. He said Jaquez also grabbed hold of the tactical tool the officers used to extract the knife from his hand.
McNamee and Morrissey also took the stand Tuesday and gave their accounts of the altercation with Jaquez.
Morrissey said that during the first confrontation between McNamee and Jaquez, before Flores and him fired shots, he remembers Jaquez coming at the officer and raising the knife "by Detective McNamee's neck" and almost stabbing him.
"Literally the blade was so far up...I thought it was in his throat," Morrissey told the jury. "He's the luckiest man alive."
Like Flores, McNamee also recalled that after Jaquez went down from the first volley of shots "he immediately comes back up" and still had the knife.

"He's coming towards me as the last shot goes," McNamee said, adding that he recalled Jaquez slashing with the knife as he tried to get back up.
The trial continues Wednesday when the defense is expected to call other NYPD officers who were on the scene that day.

After that, the only remaining witnesses slated to testify are autopsy examiner Dr. Kristen Landi and Jaquez's widow, Ana Martinez.
If the jury rules in the plaintiff's favor that Flores violated Jaquez's civil rights the City of New York may have to pay them a substantial compensation.