NRA Apologizes To Gun Activists For Calling Them Weird
The National Rifle Association is walking back comments it made referring to a pro-gun group as "scary" and "downright weird."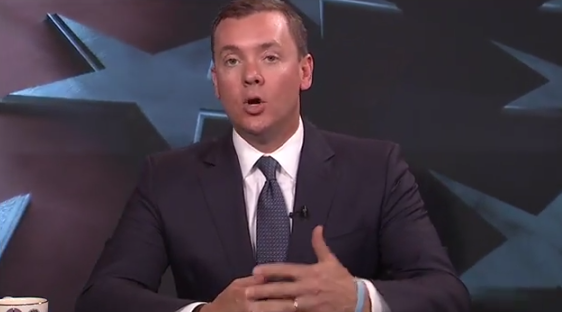 Following two demonstrations at a Texas Chili's and Sonic in which gun rights group Open Carry Texas showed up at the restaurants carrying assault weapons, the National Rifle Association chastised the demonstrators, calling their behavior "downright weird."
NRA Chief Lobbyist Chris W. Cox appeared on an online talk show Monday to apologize to the members of the open carry group, calling the criticism of the pro-gun activists "absurd" and a mistake by one staffer expressing their own opinion.
"The truth is an alert went out that referred to this behavior as weird...and that was a mistake shouldn't have happened," Cox said. "Our job is not to criticize the lawful behavior of fellow gun owners."
The initial post, which is still live on the NRA's website, reads:
"Let's not mince words, not only is it rare, it's downright weird and certainly not a practical way to go normally about your business while being prepared to defend yourself. To those who are not acquainted with the dubious practice of using public displays of firearms as a means to draw attention to oneself or one's cause, it can be downright scary. It makes folks who might normally be perfectly open-minded about firearms feel uncomfortable and question the motives of pro-gun advocates."
Open Carry Texas accepted Cox's apology, posting the following on Facebook:
"Open Carry Texas would like to both thank and applaud Chris Cox and the National Rifle Association for clarification on their stance of open carry. We remain confident that the NRA will aid with legislative support, to help in getting an open carry bill both drafted, and passed in the 2015 legislative session. With or without support of the NRA, our mission is unchanged: to legalize open carry of modern handguns in Texas and to continue to educate and train Texans in regard to safely carrying firearms openly."
Chili's and Sonic have both updated their firearms policies and asked customers to leave their guns at home.