Newtown Families Fight To Keep Case Against AR-15 Maker In Connecticut
Ten families of Sandy Hook school shooting victims who are suing the maker and seller of the gun that Adam Lanza used to massacre 26 people in Dec. 2013 want the case tried in Connecticut state court.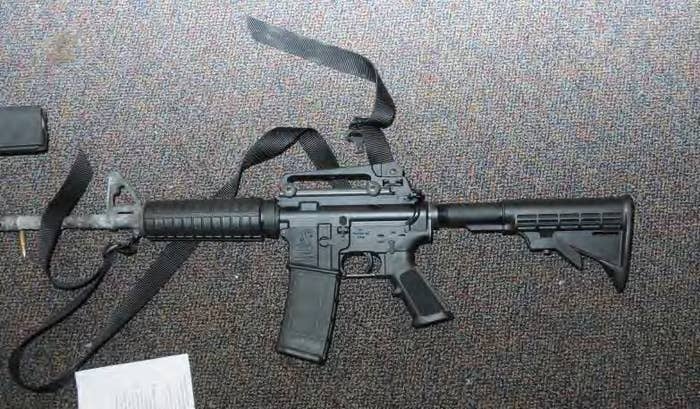 The ten families of victims of the Sandy Hook elementary school massacre who are suing the manufacturers of the AR-15 rifle that Adam Lanza used in the Dec. 2012 rampage are now fighting to keep the case in Connecticut.
On Friday, the families filed a motion in federal court requesting the case be remanded to Connecticut Superior Court. The motion comes after the case was removed from state court and placed in federal court last month.
The plaintiffs claim that because Riverview Sales, Inc., the Connecticut gun store where Lanza's mother purchased the high-powered rifle, is named in the lawsuit, the defense does not meet the federal jurisdiction requirement — specifically, that the defendants are located out of state.
"There is a Connecticut defendant. It's a done deal. The federal court has no jurisdiction," Josh Koskoff, attorney for the families, told BuzzFeed News.
On January 14, 2015, the defendants filed to remove the case from the state court claiming that Bushmaster, which is based in North Carolina, should defend the case in federal court and Riverview Sales should be removed from the case, according to court documents.
The removal was granted and the case was placed in federal citing a 2005 law that shields manufacturers from liability when gun purchasers commit criminal acts, the Associated Press reported.
In the original complaint, filed in December 2014, the families alleged that "in each step of the distribution channel, the defendants negligently entrusted a weapon designed to inflict mass casualties" by making the rifle available to civilians.
"It would have been absurd not to sue the actual seller," Koskoff said.
In order for the case to be tried in Connecticut Superior Court, as the families wish, a judge would have to grant their motion to remand the case.
"They want to be availed by the laws of the state of Connecticut," Kosoff said, "where their children died and where Bushmaster chose to do business."
Reached for comment, counsel for the Remington Arms Company, LLC and Bushmaster, James Vogt told BuzzFeed News, "Remington's position is that it does not comment on pending litigation."
It is unclear when a decision on the motion will be reached.