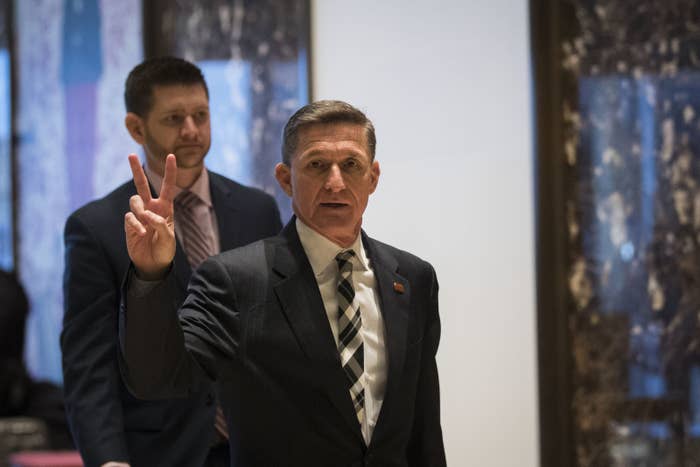 Muslims are expressing anguish and disgust over Donald Trump's recent group of Cabinet selections who have made disparaging remarks about Muslims and other minority groups during their political careers.

Trump's transition team said Friday that the president-elect had nominated US Sen. Jeff Sessions for attorney general and Rep. Mike Pompeo as director of the CIA. He also appointed retired Lt. Gen. Michael Flynn as national security adviser.
Flynn tweeted earlier this year that "fear of Muslims is RATIONAL."
Flynn has also referred to Islam as a "cancer" and "political ideology" that "hides behind" religion.
While Pompeo was running for Congress in 2010, his campaign sent out a tweet promoting an article that called his opponent Raj Goyle, an Indian-American Democrat, a "turban topper" who "could be a Muslim, a Hindy, a Buddhist etc who knows."

In the weeks after the Boston Marathon bombing in 2013, in a speech on the House floor, Pompeo accused Islamic faith leaders of not doing enough in their communities and also accused them of encouraging attackers.
"When the most devastating terrorist attacks on America in the last 20 years comes overwhelmingly from people of a single faith, and are performed in the name of that faith, a special obligation falls on those that are the leaders of that faith," Pompeo said. "Instead of responding, silence has made these Islamic leaders across America potentially complicit in these acts and more importantly still, in those that may well follow."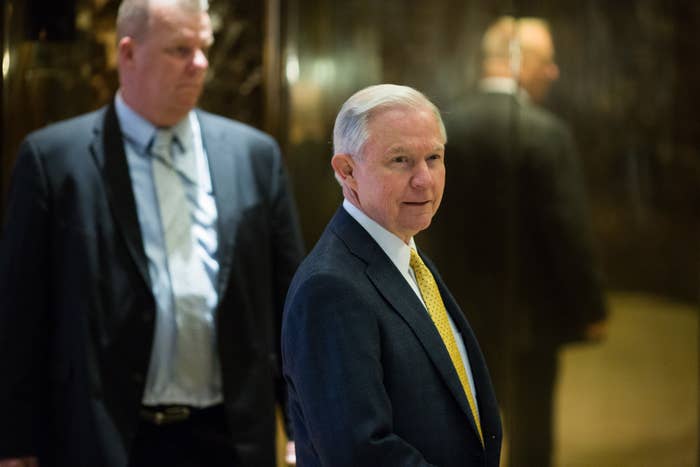 Sessions, the first sitting US senator to endorse Trump during his presidential run, has been a strong supporter of Trump's proposed Muslim ban.
Asked in June about Trump's position on Muslims, Sessions told CNN, "We have a toxic ideology, hopefully very small within Islam; certainly most people, most Muslims don't agree with this violent, jihadist approach. And we need to figure out a better way to identify that."
In 1986, when he was a US attorney, Sessions ran for a federal judge position but was ultimately rejected after employees and other colleagues alleged that he had made racist statements about civil rights groups.
Thomas Figures, who at the time worked in Sessions' office, testified at one of the 1986 Senate Judiciary Committee hearings that Sessions had called organizations like the National Association for the Advancement of Colored People and the American Civil Liberties Union "un-American."
Figures, who is black, also said Sessions called him "boy" on multiple occasions and made jokes about the Ku Klux Klan. He said he did not come forward about Sessions' statements earlier because he feared retaliation.
"I felt that if I had said anything or reacted in a manner in which I thought appropriate, I thought I would be fired," he said at the hearing, according to CNN.
Sessions denied the allegations, but the Senate Judiciary Committee ultimately voted against his appointment, 10–8.
In a statement to BuzzFeed News, Council on American-Islamic Relations Communications Director Ibrahim Hooper told BuzzFeed News that Sessions' possible appointment "only adds to a growing list of appointments and nominations with troubling pasts and troubling histories of bigotry and intolerance."
Hooper said other appointees like Steve Bannon as chief strategist and Lt. Gen. Michael Flynn as national security adviser also "have very disturbing Islamophobic backgrounds and backgrounds in which they've targeted other minorities."
He added, "This is something that should be a concern for all Americans."
Legal advocacy group Muslim Advocates also released a statement on Flynn's appointment saying it was "deeply disturbed" by Flynn's selection.
"His role in the Trump administration signals support for anti-Muslim policies and sentiment that will undermine our nation's security and exacerbate an already unsafe climate for Muslims and all Americans," the statement said.
"Trump's selection of Flynn for national security adviser signals that the hateful rhetoric we saw in the campaign will continue as a matter of policy and practice. We recognize the national security adviser shapes both international policy as well as domestic policy toward all our communities."
Muslims are also taking to Twitter to express their disgust with Trump's picks.