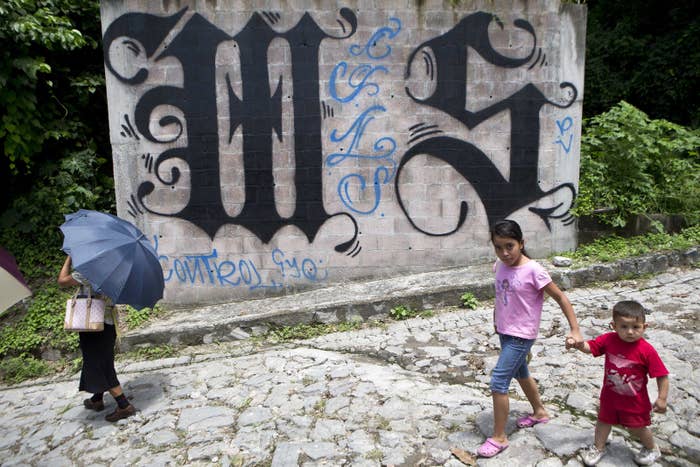 Federal officials quietly unsealed an indictment this week charging four alleged MS-13 members with the April 2017 killings of four Long Island men "for the purpose of gaining entrance to and maintaining and increasing position" in the violent street gang.

Omar Villalta, Alexis Hernandez, Santos Ortiz-Flores, and a fourth person whose name has not been revealed are accused in the killings, whose victims ranged in age from 16 to 20. The charges are part of a superseding indictment that accuses dozens of alleged gang members of drug conspiracy charges and several other killings of Long Island youths.
Last April, the bodies of Jorge Tigre, Jefferson Villalobos, Justin Llivicura, and Michael Lopez were discovered hidden in the tall grass near a soccer field in a Long Island park. The killings sent shockwaves through an area of New York state still reeling from the killings in January 2017 of several high schoolers from the surrounding community, including two teenage girls bludgeoned to death as they walked home from school. MS-13 members were charged in March in connection with that earlier wave of killings.
According to court records unsealed on Wednesday, the victims were led to a wooden area of the park by "female MS-13 associates" who alerted the alleged killers. The gang members then attacked the victims with machetes, knives, and wooden clubs. They then dragged the victims' bodies to a more secluded part of the park where they were later discovered.
On Wednesday, authorities revealed for the first time that a fifth victim who accompanied the others to the park escaped during the attack.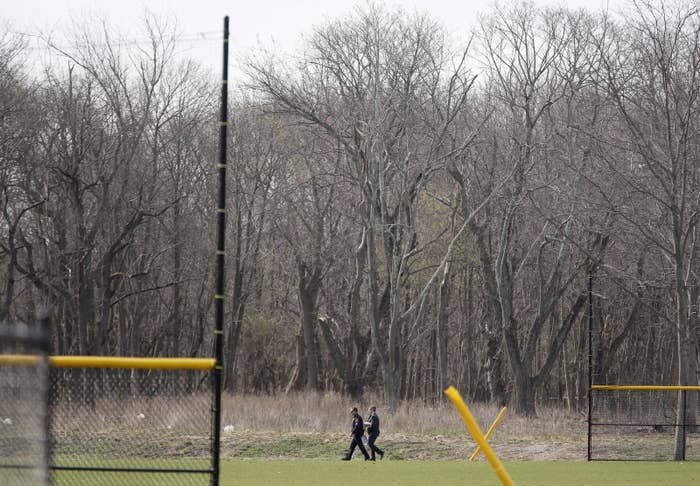 The murder charges are part of an updated indictment that charges 17 alleged MS-13 gang members with racketeering, drug and firearms conspiracies, and a dozen homicides.
The law enforcement operation targeting MS-13 on Long Island is being run by a joint task force that includes the FBI and multiple Long Island police departments.
Suffolk County Police Commissioner Tim Sini, whose department patrols the area of the state where these murders occurred, called the charges this week a "huge blow against MS-13."
The rash of violence triggered a response from the Trump administration, which has used MS-13 as a symbol to argue that lax immigration laws are to blame for the spread of violent gangs.

"MS-13 has become a symbol of this plague that has spread across our country and into our communities," Attorney General Jeff Sessions said in April at a meeting of his Organized Crime Council and Organized Crime Drug Enforcement Task Force. "Because of an open border and years of lax immigration enforcement, MS-13 has been sending both recruiters and members to regenerate gangs that previously had been decimated, and smuggling members across the border as unaccompanied minors."
The communities on Long Island where the killings have taken place have high populations of Central American immigrants from places such as Guatemala and El Salvador.
Three of the men charged in the killings of the four boys are in custody, News 12 reported. At least one of the men, Omar Villalta, was arrested in Charlottesville, Virginia, according to court records.

BuzzFeed News has reached out to the Suffolk County Police and the Eastern District of New York for comment.