Missouri Police Wear "I Am Darren Wilson" Bracelets To Ferguson Protest
Missouri Highway Patrol Commander calls bracelet "an individual statement" by the officers.
An Instagram photo posted by MediaBlackOutUSA appears to show a "I Am Darren Wilson" bracelet worn by police at a demonstration for Michael Brown on Tuesday night in Ferguson, Missouri.
Missouri Highway Patrol Capt. Ron Johnson acknowledged the bracelets during a press conference on Wednesday. "I think that was not a statement of law enforcement. I think wearing that was an individual statement," Johnson said.
Johnson said he would speak to the agencies of the officers who wore the bracelets, but did not specify which departments they were.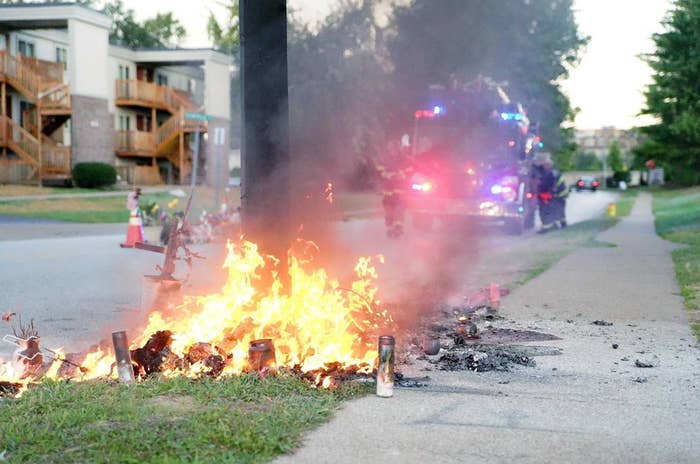 New protests happened on Tuesday after a memorial for Michael Brown was burned to the ground earlier that day.
At least one business was broken into, five people were arrested, and two officers were injured. Johnson said that moving forward he would deploy police in riot gear if necessary.
"We cannot have nights like last night," Johnson said.
Johnson said that if the unrest continues he will consider deploying police in riot gear to Ferguson.