Missouri Governor Creates The Ferguson Commission
Gov. Jay Nixon announced the creation of an independent group to study the unrest that followed the shooting of unarmed teenager Michael Brown and make recommendations for how to improve the St. Louis area. This commission will not investigate the death of Michael Brown, the governor said.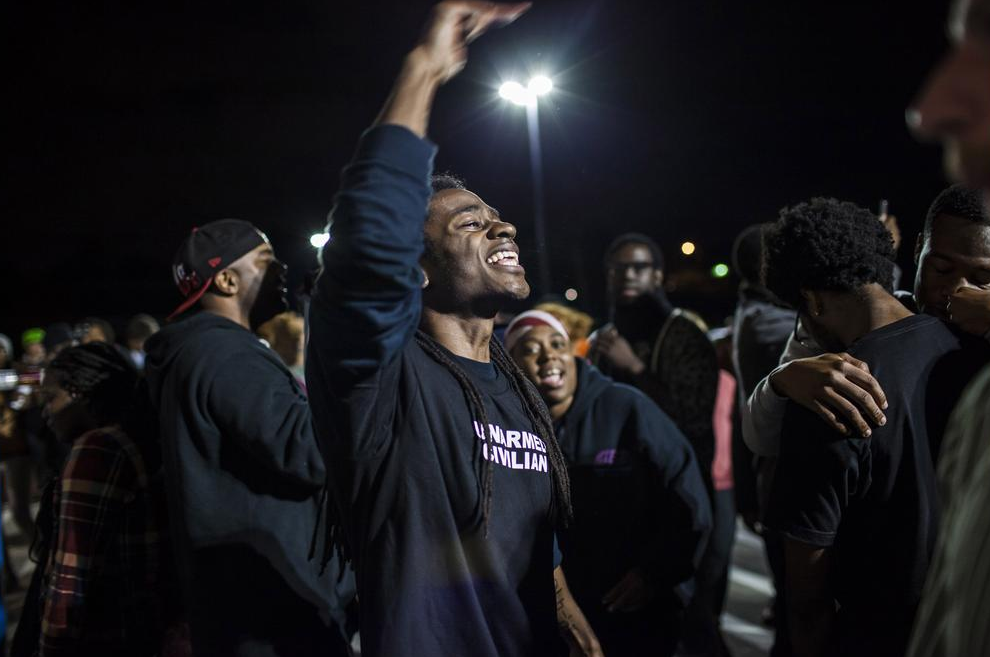 Missouri Gov. Jay Nixon announced Tuesday the creation of the Ferguson Commission, an independent group that will study the unrest that occurred in the St. Louis area after the killing of Mike Brown.
"My fervent hope – and my belief – is that we will find thoughtful people from every walk of life, ordinary citizens as well as empowered leaders in business, education, public safety and our faith communities, who are willing to serve their state when it needs them most," Nixon said during the announcement at a community college in St. Louis.
The Ferguson Commission will not investigate the Aug. 9 shooting that sparked protests in Ferguson, and around the country. Rather, the group will be looking at the various social and economic issues exposed in the region in the wake of Brown's death — and then will offer recommendations for how to fix the problems, Nixon said.
Nixon did not say who will be on the Ferguson Commission, other than that it would be made up of individuals from the St. Louis-area and that he planned to announce the members next month. "I am asking for your help in identifying individuals in this region to serve on this commission," Nixon said.
Nixon did not speak about the specifics of the task at hand for the group in his address, but he did suggest that the Ferguson Commission's job poses a tremendous challenge.
"This work is not for the faint of heart," Nixon said. "Make no mistake: there will be anger and conflict, fear and distrust. The enemies of change will not easily yield to reasoned voices calling for a stronger, more united region."
The governor's announcement comes 73 days after the death of Michael Brown.
In the past month, protests over the incident have persisted with demonstrators continuing to call for the indictment of the officer who shot and killed Brown, Darren Wilson.
Frustrations in the community have been stirred by the lengthy grand jury investigation into the shooting, which is not expected to announce its decision on whether to charge Wilson in the death of Brown until mid-November at the earliest.
"The responsibility for that investigation belongs to the St. Louis County Prosecuting Attorney, the grand jury, the FBI, the federal Department of Justice and the United States Attorney General," Nixon said about the Brown shooting investigation
"Whatever the outcome of their investigations, we must move forward together."