Local media reports that a St. Louis County judge has denied the petitions from the media to release Michael Brown's juvenile records.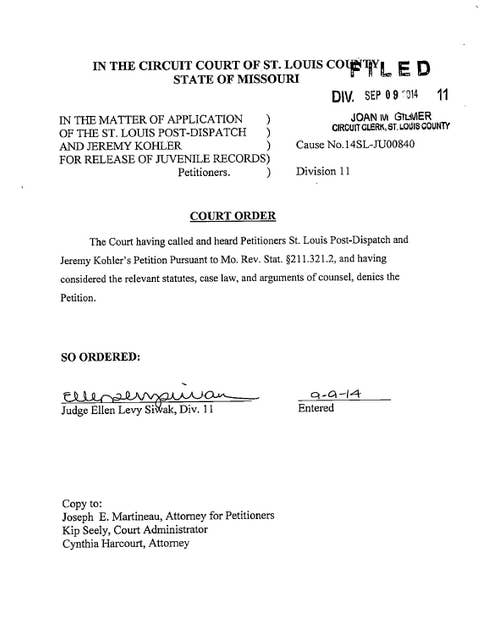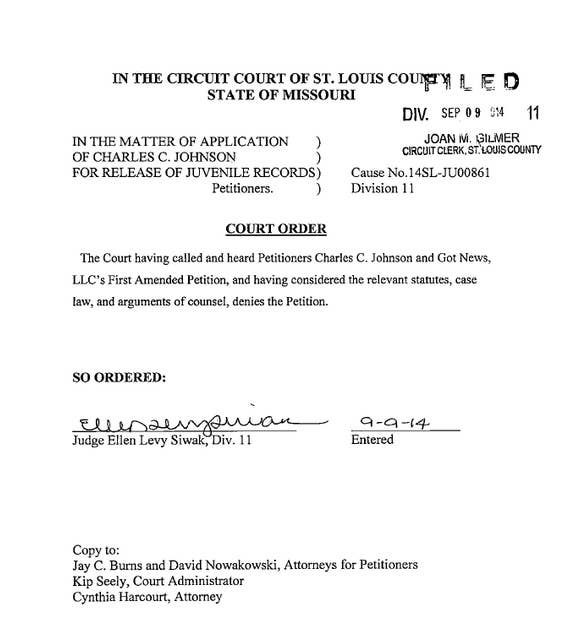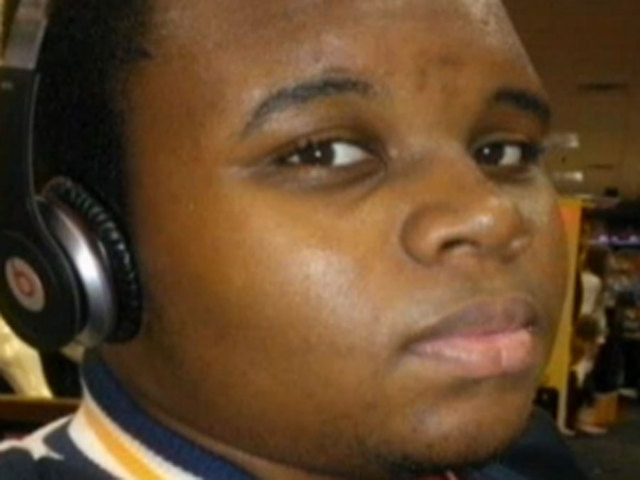 A Missouri court official said Wednesday that Michael Brown was not convicted of any Class A or Class B felonies as a juvenile, and was not facing any charges for serious crimes when he died, the St. Louis Post-Dispatch reported.
Following his death, the Post-Dispatch had filed a petition in St. Louis County Circuit Court to unseal Brown's juvenile records.
After the Post-Dispatch filed the petition for Brown's juvenile records, its deputy managing editor Adam Goodman wrote:
The court filing is just one avenue of many in our continuing commitment to cover a significant news story for our community.

We have taken this action as a professional news organization, independently and not in conjunction with any other organization, as we seek to report facts and not rely on innuendo or speculation.
The court held a hearing Wednesday and is still deciding whether the records will be released. However, officials told the Post-Dispatch that there were no serious charges against Brown in their files.
Cynthia Harcourt, a lawyer for St. Louis County Juvenile Officer Kip Seeley, argued against releasing those records, but acknowledged there were no convictions for the most serious types of felonies.

After the hearing, she told the Post-Dispatch Brown was not facing any serious felony charges when he died. Class A felonies include second-degree murder and first-degree robbery; the penalties in adult court range from 10 years in prison to death. Class B felonies include voluntary manslaughter, second-degree robbery and first-degree burglary, with a maximum penalty of five to 15 years.
The Washington Post spoke to Harcourt following the hearing and reported "she couldn't confirm or deny whether a juvenile record existed for Brown."
In the lawsuit, Johnson alleges that at the time of his death Brown was facing a second-degree murder charge, which he says he has confirmed.

Johnson's allegations against Brown were picked up by a few other sites and shared widely, like this story posted to IJreview.com.
Post-Dispatch reporter Jeremy Kohler tweeted from today's hearing on Michael Brown's alleged juvenile record.
Johnson also responded on Twitter to the reports that Brown had not been charged or convicted of any serious felonies.
18-year-old Michael Brown was shot and killed by police officer Darren Wilson on Aug. 9 in Ferguson, Missouri. His death sparked two weeks of protests and unrest in the St. Louis area. A grand jury hearing is currently underway regarding the incident.