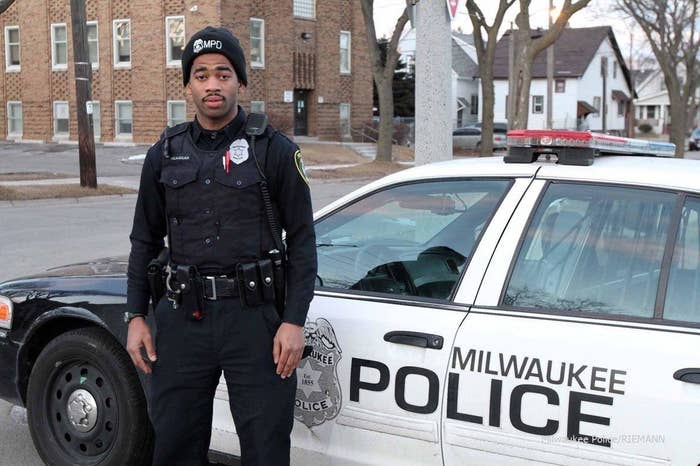 A Milwaukee police officer who fatally shot a young black man, sparking two nights of unrest, was charged Thursday with multiple counts of sexual assault and prostitution in an unrelated case.
Dominique Heaggan-Brown shot 23-year-old Sylville Smith on Aug. 13 as he allegedly ran from police during a traffic stop. Police say Smith turned and pointed a gun at Heaggan-Brown before the officer opened fire.

In a criminal complaint, Heaggan-Brown, 24, is accused of sexually assaulting two victims, one of them the day after the fatal shooting. He is also charged with attempting to pay for sex from two other people and with allegedly photographing a fifth victim naked without their consent.
One of the alleged victims, who was not identified, told police that Heaggan-Brown sexually assaulted him after a night of drinking. Once inside a hospital after the alleged incident, a security officer told investigators he "flipped out" and began repeating "he raped me, he raped me" to the staff.
According to the complaint, hours after that incident, Heaggan-Brown sent a text message to Milwaukee Police Sgt. Joseph Hall, his mentor, that stated: "Not so good got a separate situation Need your help big time… Fucked up big time… But need to handle this the most secret and right way possible."

After an investigation was opened, Heaggan-Brown's phone was searched by police, who were able to identify two people via text messages that the officer allegedly attempted to pay for sex.
Another person told police that Heaggan-Brown took photos of them naked in bed without getting consent to do so.
Heaggan-Brown could face up to 40 years in prison if convicted of the felony sexual assault charges.
"In any large organization there may be a time that one, or a few discredit the overall," Mike Crivello, Milwaukee Police Association president said in a statement. "This is by no means reflective of the overwhelming majority of good officers. The MPA condemns all criminal behavior by any member of society, whether part of this organization or not – in all situations it is imperative that facts are allowed to dictate the outcome."
Meanwhile, District Attorney John Chisholm's investigation into Smith's death remains ongoing.
Since the shooting, officials have maintained that video footage from the scene shows that Smith had a gun at the time he was shot. The media and public have called for officials to release the footage, but investigators have yet to do so.
Earlier this week, more details connected to the Smith case came to light when search warrants for the car he fled from were released to the media.
FOX 6 reported that investigators found three cell phones inside the car, as well as cocaine base and heroin, possibly for distribution. A Green Bay man who was riding in the car with Smith was taken into custody at the scene of the shooting.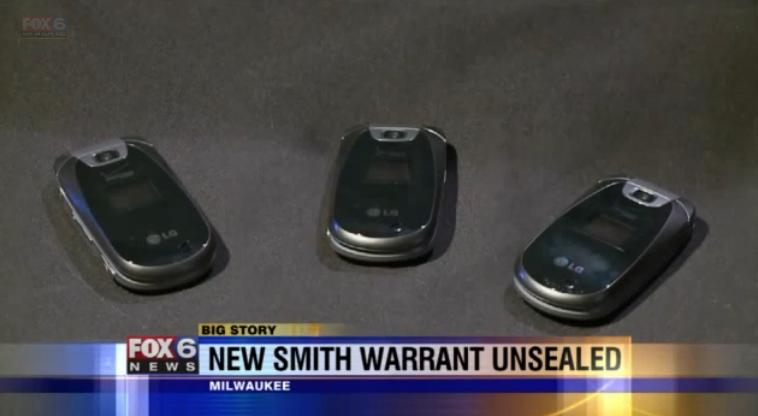 After the shooting, police said that Heagann-Brown received death threats when his identity was revealed and information about him started to spread on social media.

Prior to joining the police department, Heagann-Brown was an aspiring rapper who sometimes rapped about tensions between police and inner-city communities. On one track, performing under the name KB Domo, Heagann-Brown raps, "I'm going to start a riot like it's Baltimore."