Indiana governor and vice presidential nominee Mike Pence hasn't acted for two years on a unanimous pardon recommendation from his state's parole board for a man who spent a decade in jail after being wrongfully convicted of armed robbery and attempted murder.

Since he became governor in 2013, Pence has issued three pardons — all for offenders who admitted they were guilty and did their time. With Elkhart, Indiana, resident Keith Cooper, Pence has the chance to grant the first pardon in state history based on a claim of innocence.

Though Cooper is currently out of jail, his felony conviction remains on his record — limiting his job opportunities and stripping some rights, like the ability to vote.
"I'm tired of people judging me by that conviction. That [Department of Correction] number. That's not who I am," Cooper told BuzzFeed News. "Man, I know that better than my own Social Security number."
And now that Pence has dropped his gubernatorial re-election bid to become Donald Trump's running mate, Cooper will likely have to wait until a new governor is elected to revisit his quest to have his record expunged.
Pence's office declined BuzzFeed News' request to speak to the governor or his legal counsel, Mark Ahearn, about the case. "This case is still under consideration," said Kara Brooks, Pence's press secretary.
In January 1997, while walking home from the grocery store in Elkhart, Indiana, Cooper was arrested on charges that he stole a woman's purse. He went to trial and was acquitted. But as he was leaving the court, a court officer informed him that he would not be released because there was a warrant for his arrest on an armed robbery where a man was shot.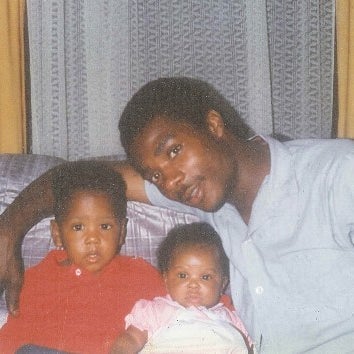 Keith Cooper and his family.
On Oct. 29, 1996, in the Elkhart, Indiana, apartment complex where Cooper lived with his ex-wife and their three children, two men entered the apartment belonging to Michael Kershner and his mother, Nona Canell. One of the men yelled out, "Break yourself! You know what time it is!" They demanded money.
One of the men shot Kershner before fleeing. A black baseball hat fell off the shooter's head and was left behind.
Cooper was charged along with co-defendant Christopher Parish.
At trial, Kershner and Canell both identified Cooper as the shooter. A third witness, Jason Ackley, who was in the bathroom during the robbery, also testified against Cooper. After hearing Cooper repeat the shooter's quote in court, Ackley said his voice matched that of the man who broke into the apartment.
Tests on the hat came back negative for Cooper's DNA, but that evidence was excluded from the trial after Cooper's defense attorney agreed to a stipulation that the hat wouldn't be used as evidence.
And a jailhouse informant, Debery Coleman, who had shared a cell with Cooper at Elkhart County Jail while Cooper was awaiting trial, said Cooper told him that he had shot Kershner. Coleman also said Cooper was concerned about the hat found at the scene. But at trial, Coleman refused to testify.

After a one-day trial, Cooper was found guilty of armed robbery. The court decided to drop the attempted murder charge. He was sentenced to 40 years in prison.
In 2002, Cooper's appeals attorney, William Polansky, ran a second DNA test on the hat. The results again showed none of Cooper's DNA present but did reveal a positive match for another man, who, at the time of the second test, was incarcerated on unrelated murder charges.
The following year, the jailhouse informant, Coleman, recanted his statement, saying in an affidavit it was "entirely fabricated by me to gain favor with the Elkhart Drug Task Force for whom I was working as a confidential informant." He said his decision not to testify at trial was because police didn't grant him leniency in his own case.
In 2006, the judge in Cooper's case wanted to cut him a deal to re-sentence and release him on time served. Cooper took it, and was out after doing 10 years. But as part of the agreement, the felony conviction remained on his record.
After Cooper's release, the victims who sent him to jail also began to speak out on his behalf.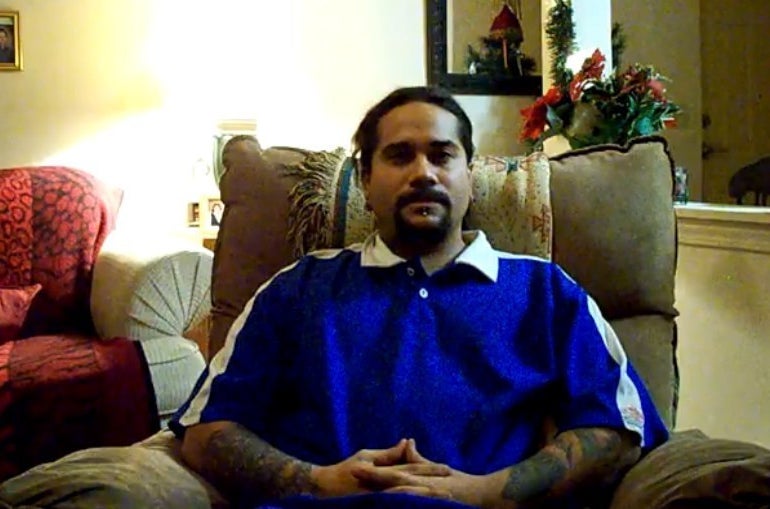 Shooting victim Michael Kershner and his mother, Nona Canell, giving video statements on Cooper's innocence.
In 2008, Kershner and Canell gave videotaped statements claiming that they misidentified Cooper. They said that they believed based on the new evidence that the person whose DNA was found on the hat was the shooter.

Canell said that during the investigation she requested "numerous times" to see a lineup of suspects, but the lead detective on the case, Elkhart Police Detective Steve Rezutko, assured her that they had "the right guy."
"Detective Rezutko told me he couldn't find enough tall black guys," Canell said. Canell said when she asked Rezutko if they took DNA off the hat, Rezutko told her she "watched too many cop shows and that the hat was useless."
Rezutko left the department in 2001, before the new evidence surfaced. He told BuzzFeed News he's "no longer involved in the case" and "barely remembers it" and would not comment on any accusations of wrongdoing. When asked about those allegations in a deposition related to the case, he said, "I'm not a crooked cop."

"The man is innocent. He needs his record cleaned. He needs to be able to vote. He needs to be able to get a good job. He has the rights of every other innocent man," Kershner said in his video statement.
Kershner said that for years no one involved in the investigation informed him that an updated DNA test linked another person to the hat.
And Ackley, the man in the bathroom who identified Cooper at trial based on the sound of his voice, also recanted, saying he only attended Cooper's trial to support the family and was not expecting to testify because no one had discussed it with him. He said he "would have identified any voice that Rezutko, Nona, and Mike" said was the right guy.
"My testimony shouldn't be taken seriously," Ackley said.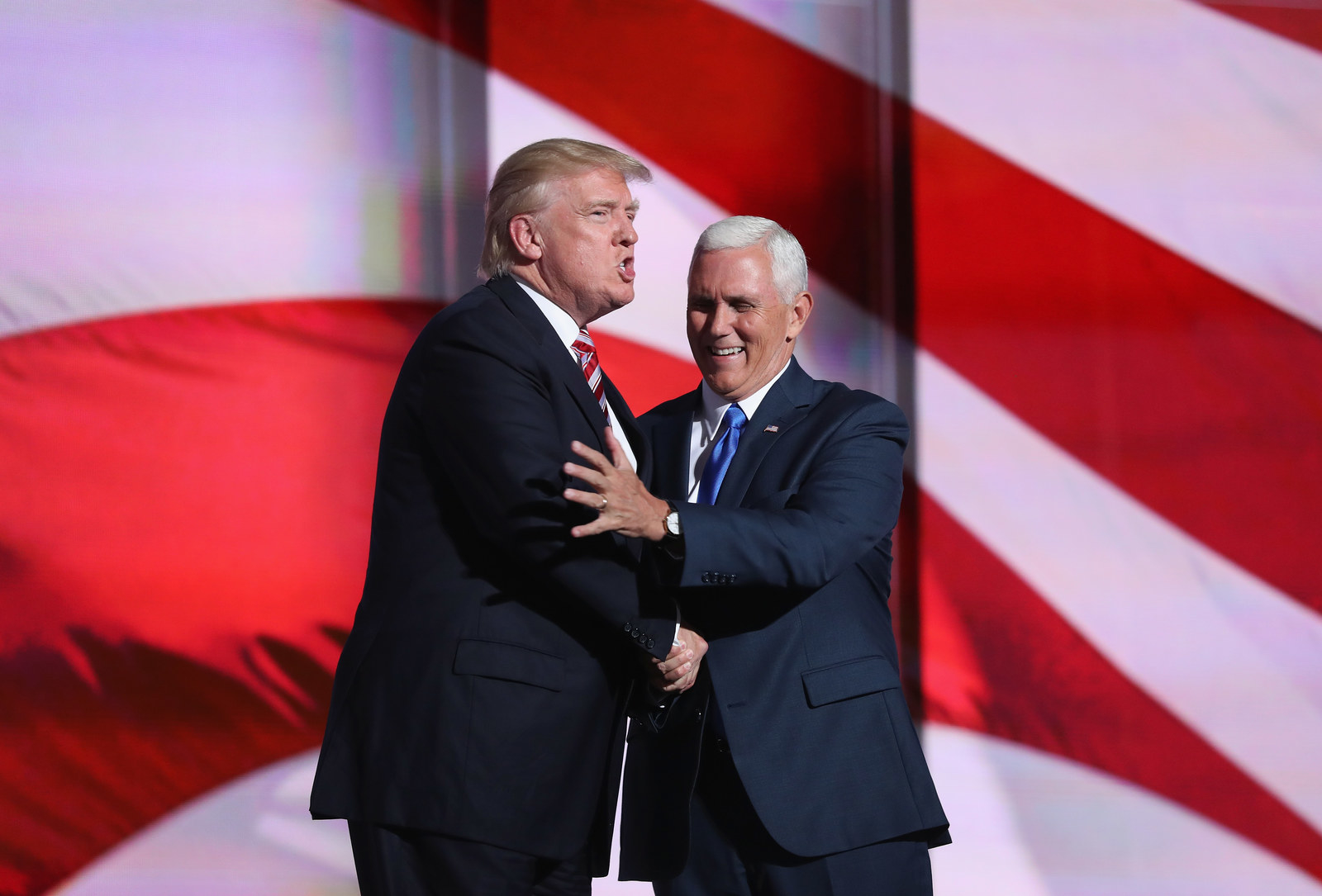 Indiana law allows convicted felons to apply for a pardon five years after being released. In 2011, Cooper submitted his petition to the Indiana Parole Board. It took more than two years for his petition to come up for review. In March 2014, the board unanimously recommended to Gov. Pence that Cooper be exonerated. It is now waiting for his signature.
Trump has a position that he will restore law and order in the country. "[Pence] wants to support law enforcement," said Fran Watson, professor and director of the wrongful conviction clinic at Indiana University McKinney Law School. "And that includes supporting prosecutors. That might cause the governor to pause" in Cooper's case.
BuzzFeed News reached out to the Trump campaign for comment on the pending Cooper pardoning and did not immediately hear back.
As Cooper waits, he has received another stamp of approval for his innocence from an unlikely supporter — the former county prosecutor who tried the case against him.
In a letter he sent to Pence's office in January 2016, Michael Christofeno wrote that Cooper should be exonerated. "We cannot undo the wrongful imprisonment of Mr. Cooper, but we can undo his wrongful conviction with a pardon," he wrote.
Elliot Slosar, an attorney with Chicago firm Loevy & Loevy who is representing Cooper in his pardon request, said that based on conversations with Pence's office he believes they are taking Cooper's application seriously. "But the lengthy delay has prevented Keith from obtaining better employment and improving his life," he added.
He said that after Cristofeno's letter he believed, "perhaps foolishly, that a decision was going to be made."
"But it's been eight months now and [Cooper] still remains wrongfully convicted in spite of everyone acknowledging that he is innocent," Slosar said.
"It would be a travesty of justice if he let this opportunity pass by," he said.
Since his release, Cooper has worked the same job as a forklift operator at a shipping and receiving company in Chicago. He says the job is a "dead end" and that the felony conviction on his record has prevented him from being promoted or seeking more lucrative employment.
"I'm convinced that I have nowhere to grow," Cooper said.
The night Pence spoke at the Republican National Convention, Cooper watched at home as he accepted the GOP's nomination for vice president.
"It angered me. For him to stand up there and talk about he believes in equality and he want justice for all, and he can't give me justice," Cooper said.
"If [Pence] couldn't clean up his own yard," Cooper said, "what he going to do for the minority people of the United States?"