MH17 Likely Shot Down By Missile From Pro-Russian Separatists In Ukraine, Says U.S. Envoy To U.N.
The Obama administration makes its first claim that pro-Russian separatists were responsible for the downing of flight MH17.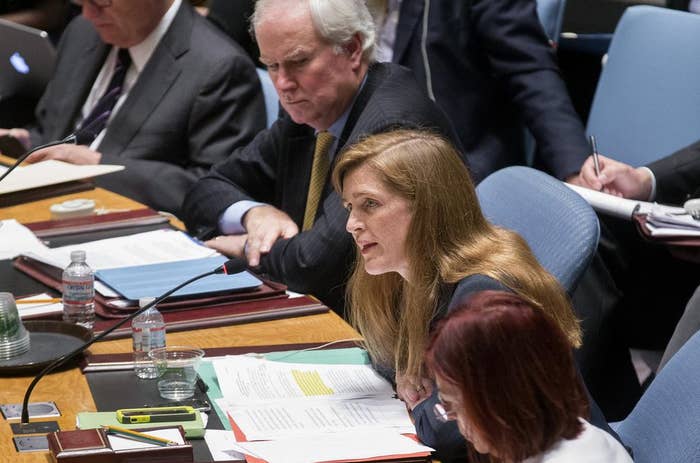 U.S. officials now believe that pro-Russian separatists were behind the attack that took down Malaysia Airlines Flight MH17, U.S. envoy to the United Nations Samantha Power said Friday.
Speaking at an emergency meeting of the U.N. Security Council, Power said that MH17 was "likely downed by a SA-11 Buk missile fired from separatist-held territory" in Ukraine. There were 298 people on board the flight — 283 passengers and 15 crew — and all are presumed dead.
Earlier Friday, the Associated Press reported that Pavel Gubarev, the self-proclaimed governor of the Donetsk People's Republic, admitted that the rebels have a Buk missile system.
"We cannot rule out technical assistance from Russian personnel in operating the systems," Power said Friday.
Russian President Putin has said that he believes Ukraine should take responsibility for the MH17 crash since it happened in Ukrainian territory. The Russian U.N. representative countered Powers' claim by asking for an investigation into why Ukrainian authorities routed MH17 into Eastern Ukraine.
Power told the U.N. that Putin has repeatedly "broken commitment" to work for peace in Ukraine.
"Russia can end this war," Power said. "Russia must end this war."
In a joint statement released Friday, the members of the Security Council called for a full, thorough, and independent international investigation into the incident in accordance with the international civil aviation guidelines and for appropriate accountability.