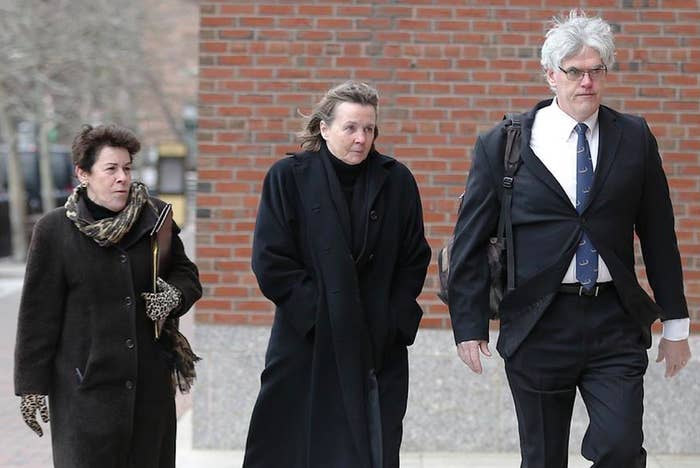 The biggest problem for Dzhokhar Tsarnaev's defense team in his capital murder trial is the mandatory "death-qualified" jury.
This means everyone on the panel will have already told a judge, during jury selection, that they are morally ready to impose the death penalty if the accused Boston bomber is found guilty.
It's a major red flag to a defense lawyer, because it means all of the jurors who have thought about whether or not they could kill Tsarnaev, have also thought that they could convict him. Because of this, Rick Kammen, a death penalty defender for 40 years and a friend of Clarke, called the capital trial process "so unfair."
"Usually [death penalty] juries are more conservative and likely more punitive," Deborah Denno, a Fordham law school professor and a leading expert on the death penalty, told BuzzFeed News.
And Abbe Smith, a Georgetown University law professor and director of the school's Criminal Defense & Prisoner Advocacy Clinic, agreed, saying juries in death penalty cases are "more prosecution prone."
Enter Judy Clarke. The veteran capital murder case defense attorney has represented "Unabomber" Ted Kaczynski; Arizona mass-shooter Jared Loughner; Zacarias Moussaoui, the man known as the "20th hijacker" on 9/11; and the Atlanta Olympics bomber Eric Rudolph. Each faced the death penalty. Clarke negotiated plea deals for each of her clients so they would be spared death.
Less than a month after the Boston bombing, Clarke was recruited by Miriam Conrad, Tsarnaev's lead counsel and head public defender in Massachusetts.
Then, in February 2014, Conrad, a highly regarded and formidable defense attorney who defended the shoe bomber Richard Reid, added a second death penalty expert to her team — Clarke's longtime ally and fellow capital murder defense attorney, David Bruck. After Bruck was added, a bombing survivor told the Boston Herald, "enough is enough."
Kammen explained that Tsarnaev ended up with such skilled attorneys because "under federal law, a capital defendant is entitled to learned counsel."
"Judy, I, and several others are often solicited by either the court or federal defenders to act as learned counsel," says Kammen, who has known Clarke for 25 years. "We are paid at a [criminal justice act] rate of $180 per hour. Effectively we are appointed counsel."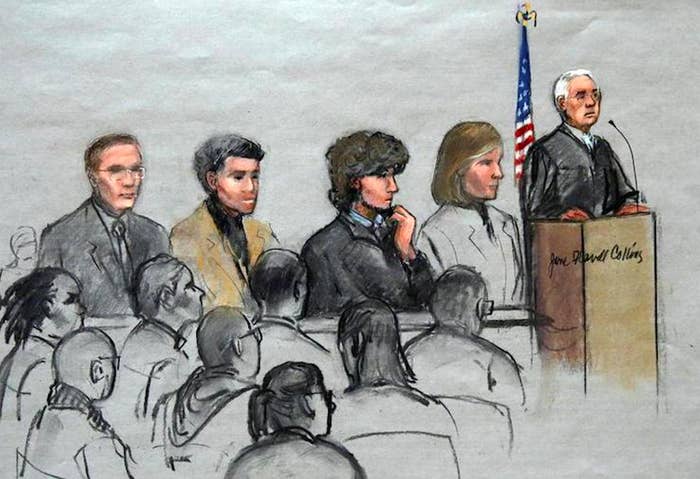 Looking at Clarke's previous cases is key to understanding how she would argue for Tsarnaev's life, if he's convicted.
Bruck first recruited Clarke to the world of defending the most heinous criminals in 1996, when he asked her to join his team defending Susan Smith, the South Carolina mom who drowned her two sons by driving her car into a lake.
"This is not a case about evil but a case of sadness and despair," Clarke, who was working as public defender on the West Coast at the time, told jurors in Union County, South Carolina. "She made a terrible decision with a confused mind and a heart without hope. Hopelessness is not malice."
To defend Smith, Clarke and Bruck sought sympathy from the jury, saying their client was an emotionally disturbed woman because her father committed suicide when she was 6 and she was molested by her stepfather as a teenager.
The jury spared Smith the death penalty — and then the South Carolina state legislature passed a law banning payment to out of state public defenders. Clarke responded by returning the $82,000 she was paid to defend Smith, asking that the money be used to pay for counsel for other penniless defendants.
"It started out as Susan the monster and evolved into Susan the victim," Tommy Pope, lead prosecutor in the Smith case, told the ABA Journal last year. "One of the things she did was humanize the defendant. I anticipate she will do something similar in the Boston case."
In the case of Jared Loughner, Clarke presented his family history dating back to the 1800s. The goal was to bolster her claim that he was deeply mentally ill when he shot and killed six people and injured 13 others, including U.S. Congresswoman Gabby Giffords in Tucson, Arizona, in 2011. Loughner was spared a death sentence.
"That's Judy Clarke. She'll do the whole genetic tree," said Denno. "She's extremely thorough. She'll look at everything about his background and life."
"[Clarke and Bruck] are criminal defense heroes," said Abbe Smith.
"Criminal defense is kind of a unique calling — not to sound pretentious — it takes a peculiar heart-set, mind-set to do the work for a career," she said. "We stand behind people who are often the most reviled."
Over the years, Clarke has been reticent to seek the limelight for her successes. She rarely does interviews. Her office and her husband, Speedy Rice, who is also her law partner, did not respond to requests to be interviewed for this story.
At a rare public appearance, Clarke gave the keynote address at Loyola Law School's commencement ceremony in Los Angeles in April 2013.
Speaking just a few days before she joined the Tsarnaev team, Clarke said she was "sucked into the black hole, the vortex" of death penalty cases during her first capital case representing Susan Smith. "I got a dose of understanding human behavior and I learned what the death penalty does to us," she said. "I don't think it's a secret that I oppose the death penalty."
In Tsarnaev's case, it is no secret that the defense team would prefer to proffer a plea deal, where he accepted a sentence of life in prison without parole. However, the federal government has said it is not willing to take the death penalty sentence off the table. No such deal has been reached.
Clarke's work won't just begin in the death penalty phase of the trial, if it reaches that. She will also strategize during jury selection, which is ongoing, the experts said. (Individual questioning of possible jurors is slated to begin Thursday, Jan. 15.)
In discussing the strategy that the defense might use, Kammen says Tsarnaev's team will try to find jurors who "support the death penalty but who understand that under the law, a life sentence satisfies the law and presumed to be correct punishment and who understand that a defendant is more than the worst thing he or she has done."
Abbe Smith agreed, saying it will likely be Clarke and the other defense attorneys' goal to "rehabilitate" jurors who initially say they are opposed to the death penalty.
"This case is perfect for those people in the middle who think that the death penalty should be reserved for the most heinous crimes."
In essence, the defense is looking for jurors who are fundamentally anti-death penalty, but would wait to hear to the case before making a rational decision about what the appropriate punishment might be.
It's a risky strategy, one Clarke knows might not work. At her speech at Loyola, imparting one piece of wisdom she's gained over 18 years of trying death penalty cases, Clarke said, "The first step to losing a capital case is picking a jury."
Clarke negotiated plea deals for some of her clients facing the death penalty. A previous version of this article said that juries determined Clarke's clients' sentences.