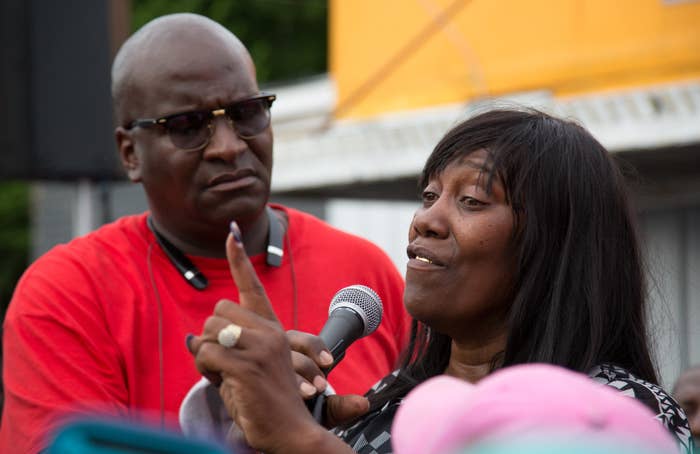 Arthur "Silky Slim" Reed first heard about an incident at the Triple S Food Mart Tuesday night when it was broadcast through the Bluetooth earpiece connected to his phone running an app that let him listen to the Baton Rouge police scanner.

It was nothing new. On most nights, Reed and a collective of activists from his organization, Stop the Killing, Inc., monitor police activity in their area, show up at crime scenes, and film police activity.
"Most murders we catch," Reed, who prefers to be called Silky, said about Stop the Killing's tracking ability. "We listen to scanners. We search out violent things and we go. It's just something we do on the natural."
However, things turned out to be different on Tuesday. First, his group arrived in time to see a killing take place. Second, the victim, Alton Sterling, a 37-year-old man who was reportedly selling CDs outside the store, was a family friend of Reed's.
Reed acknowledges that it was members of his group who distributed the first video footage that went out over social media showing the deadly altercation between Sterling and two Baton Rouge police officers. However, he would not reveal who actually took the video — except to say that it wasn't him.
"We haven't said who was there for safety concerns," Reed said. "We're dealing with licensed killers."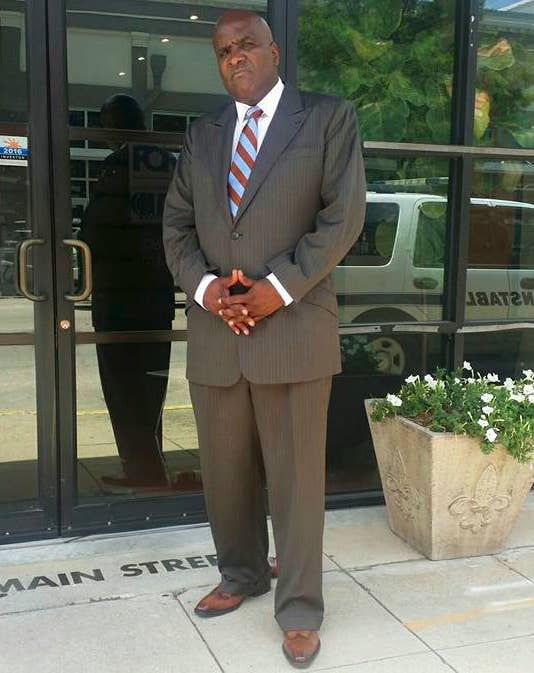 Besides, he added, it doesn't matter who took the video, just that it's out there.
"We're not going to tell them who shot it," Reed said of investigators. "What you need to do is analyze its contents."
The footage went viral so fast in part because the video was given to about 125 people who were encouraged to share it on social media, Reed said.
"Just people that we're affiliated with and some people who were already on the scene," said Reed.
Within hours, most major media outlets were covering the shooting.

The next day, a second video, taken by the owner of the Triple S, Abdullah Muflahi, surfaced, showing the officers pulling a gun from Sterling's pocket after he was shot.
Reed said he's satisfied with how the news media has responded to the videos, but doesn't think the press has gone far enough in getting Sterling's story out there.
"There is [surveillance] footage from the store. What we're at awe about is that none of the media has requested through the Freedom of Information Act that video should be made public," he said.
(BuzzFeed News has reached out to Baton Rouge police regarding the status of the surveillance footage taken from the Triple S Food Mart.)
Video of the Alton Sterling shooting posted to Reed's Twitter account. [WARNING: GRAPHIC.]
Years before he built his clout as an activist, Reed found himself atop a vastly different type of organization.

"I'm a former gang leader of 22 years," he said.
From the time he was 13 until his mid-thirties, he was a member of gangs in Baton Rouge and Los Angeles.
"I spent half my life in prison," Reed said.
But his life took a turn in the early 2000s, when he founded Stop the Killing, Inc., which he said was a "calling from God."
"After that I told myself, 'If I can save one life, I bet I can save others,'" Reed said. "Then I looked in the mirror and realized I had already saved one life."
When he thinks about his own troubled past, Reed said he relates to Sterling and commends him for selling CDs, not drugs, to try to provide for his family.

Records show Sterling had a lengthy arrest record that included weapons offenses, confrontations with police, and domestic violence. He was also a registered sex offender.
"He had a troubled past and so do I," Reed said. "But that doesn't mean that he hasn't changed."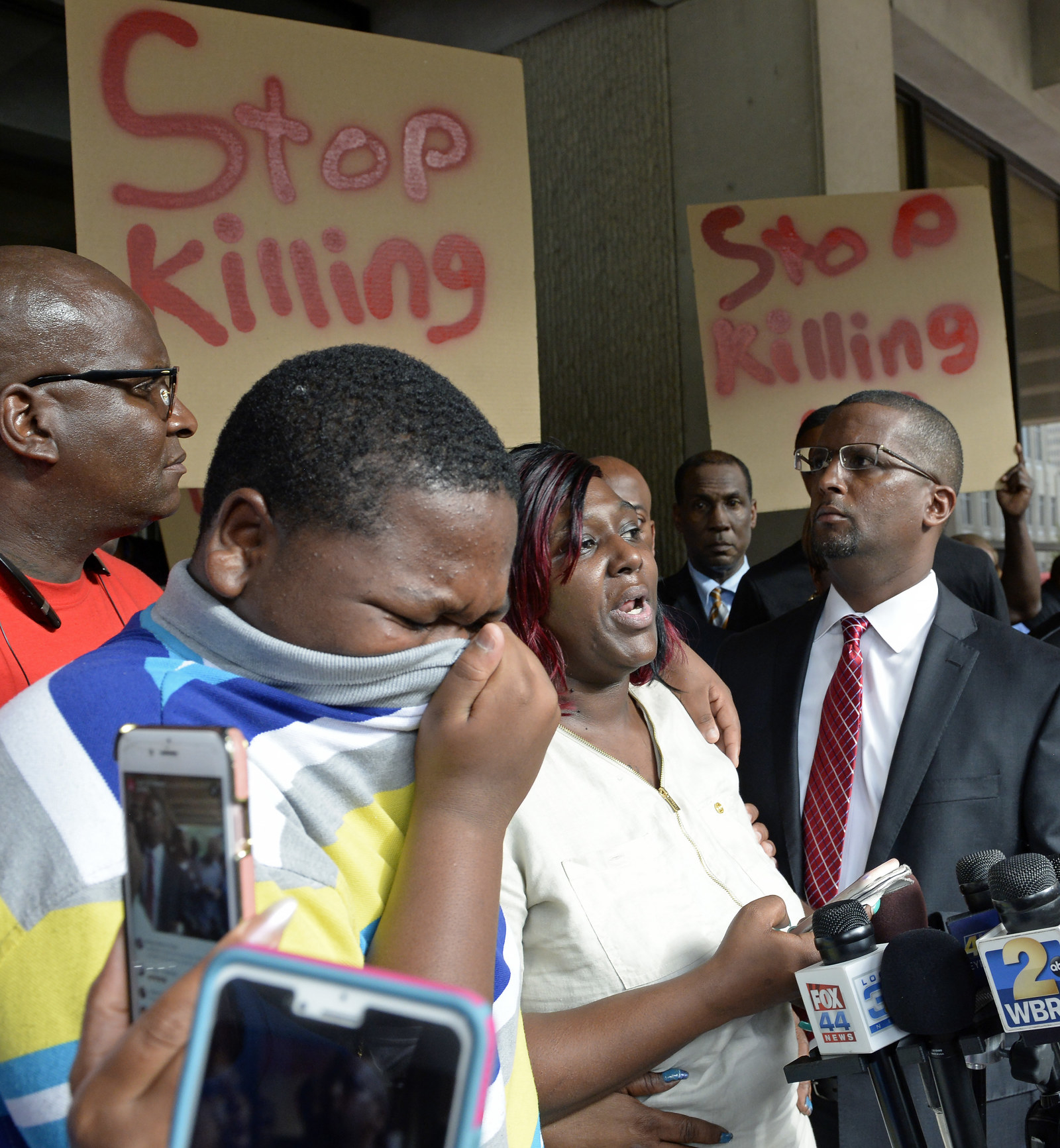 The morning after Sterling was killed, Reed found himself in a more traditional press setting: onstage at a news conference with Sterling's 15-year-old son, Cameron, the oldest of five kids, and the teen's mother, Quinyetta McMillan.
Shortly after McMillan began to speak, an inconsolable Cameron fell apart and collapsed into Reed's arms.
"I was the one who took him offstage," Reed said.
Reed, who is close friends with Sterling's aunt, Sandra Sterling, said he spoke to Cameron later that same day and he was doing a little bit better.

"He's destroyed over this," Reed said. "He knows that his daddy has been murdered."
However, Sandra, who is acting as one of the spokespeople for the Sterling family, is "taking it rough."
"To have this happen, and to have the media show up so soon, I don't think it's actually set in on her," he said. "She's trying to get the story told. She hasn't had time to grieve."
While the blitz of attention ever since they put the video out has been daunting, Reed is just as worried about "trying to keep this thing alive" in the media so that the full story gets told.
He's already concerned that another deadly police shooting posted on social media — the killing of Philando Castile in Minnesota — will prompt reporters to leave town in a day or two.
"There's another killing, so it's probably old news now," Reed said.