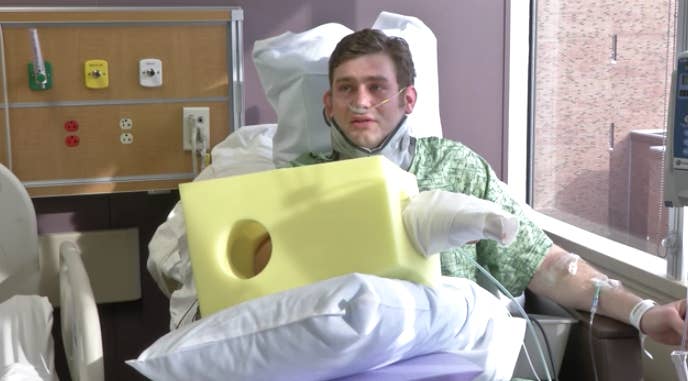 Twenty-four-year-old Ian Grillot had planned to spend his Wednesday night hanging out watching University of Kansas basketball with his buddies at a local bar he frequented in the small town of Olathe, Kansas. But as the game reached halftime, at around 7:15 p.m. local time, shots rang out at Austins Bar & Grill.
Grillot dove under a table and watched 51-year-old Adam Purinton fire at two 32-year-old Indian men, Srinivas Kuchibhotla and Alok Madasani. Before shooting, Purinton reportedly told the two men, who he thought were Middle Eastern, "get out of my country." Madasani survived but Kuchibhotla later died at the hospital.
As gunfire echoed inside the bar, Grillot tried counting the rounds from under the table. And when he thought Purinton had unloaded his full magazine, Grillot sprung into action.
"I thought I heard nine shots, expected his magazine to be empty," Grillot said from his hospital bed in a video interview released by KU Hospital. "So I got up and proceeded to chase him down, tried to subdue him so that the police could come in and do what they needed to do."
But Purinton's magazine was not empty. He turned his gun on Grillot, striking him with a bullet in the hand. "I guess I miscounted with everything going on," Grillot said.
The shot that hit him, Grillot said in the video, went through his hand and chest, and fractured a vertebra in his neck, narrowly missing his carotid artery. On why he reacted the way he did, Grillot said, "I didn't want the gentleman to potentially go after somebody else. If he did it once, what would stop him from doing it again?" (Neither Grillot nor his family immediately responded to interview requests from BuzzFeed News.)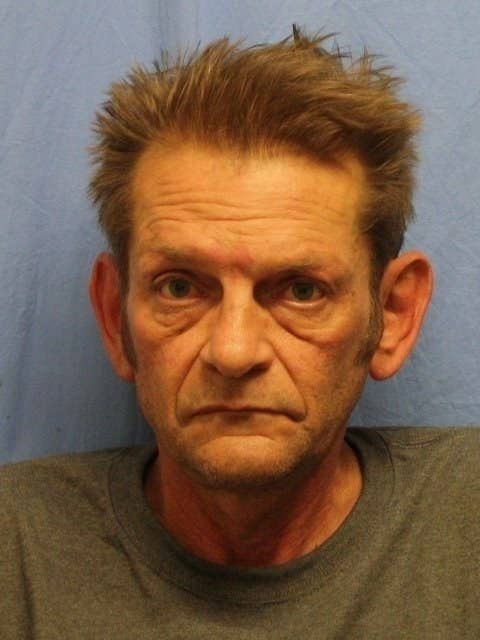 After the shooting, Purinton fled the scene but was apprehended hours later about 80 miles away at an Applebee's restaurant in Clinton, Missouri. Clinton Police Capt. Sonny Lynch told the media that they received a call from the Applebee's bartender, who told police that Purinton had confessed to her that he was responsible for the shooting and on the run from the cops. He was taken into custody without incident at around 1 a.m. on Thursday and charged with one count of first-degree murder and two counts of attempted murder.

Kuchibhotla and Madasani were known as "The Jameson Guys" at Austins, where they would stop in for the occasional whiskey after work at the nearby Garmin LTD.
Other patrons at the bar told the Kansas City Star that prior to the shooting an inebriated Purinton was hassling the two victims with racial slurs, leading the staff to kick him out. But Purinton returned shortly thereafter with a gun. Local and federal authorities have said that they are investigating the attack as a possible hate crime.
The attack comes as tensions are rising around the country due to President Donald Trump's push to limit immigration, in particular from Muslim-majority countries in the Middle East that his administration is citing as hotbeds of terrorist activity. White House press secretary Sean Spicer responded to the incident, calling it "absurd" to link the shooting to Trump's rhetoric on immigration.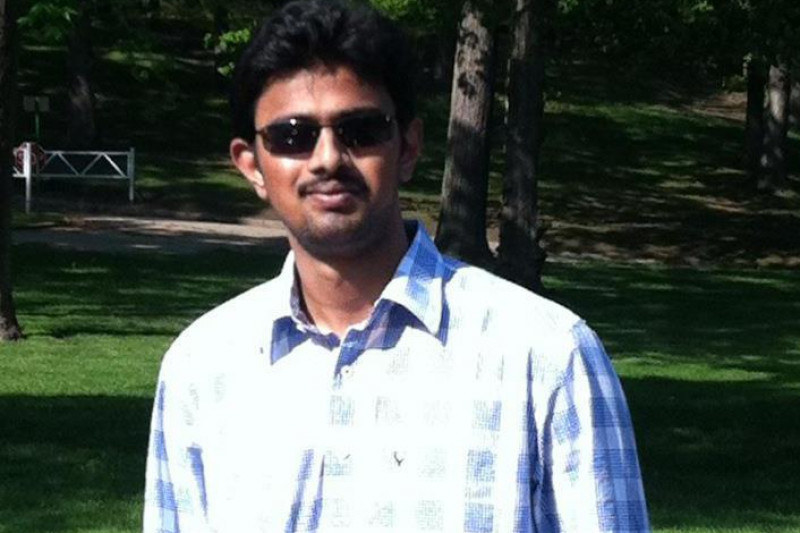 Sunayana Dumala, Kuchibhotla's widow, said following her husband's death that she wants "an answer from the government" about what "they're going to do to stop this hate crime," adding that she wondered if it's safe for her family to remain in the country.
On his decision to come to Kuchibhotla and Madasani's rescue, Grillot said he was "just doing what anyone should have done for another human being."
"I've been hearing that a lot of people are calling me a hero and this, that, and the other — it's not like that," Grillot said. "It's not about where he's from or his ethnicity. We're all humans. I just felt I did what was naturally right to do."
Grillot said Madasani visited his hospital room, calling it "the greatest thing."
"Come to find out his wife is also five months pregnant," Grillot said of his fellow survivor. Something was guiding me to do what I did and somebody was watching over me and him."
Since the shooting, three GoFundMe campaigns have raised more than $1 million for the victims and their families.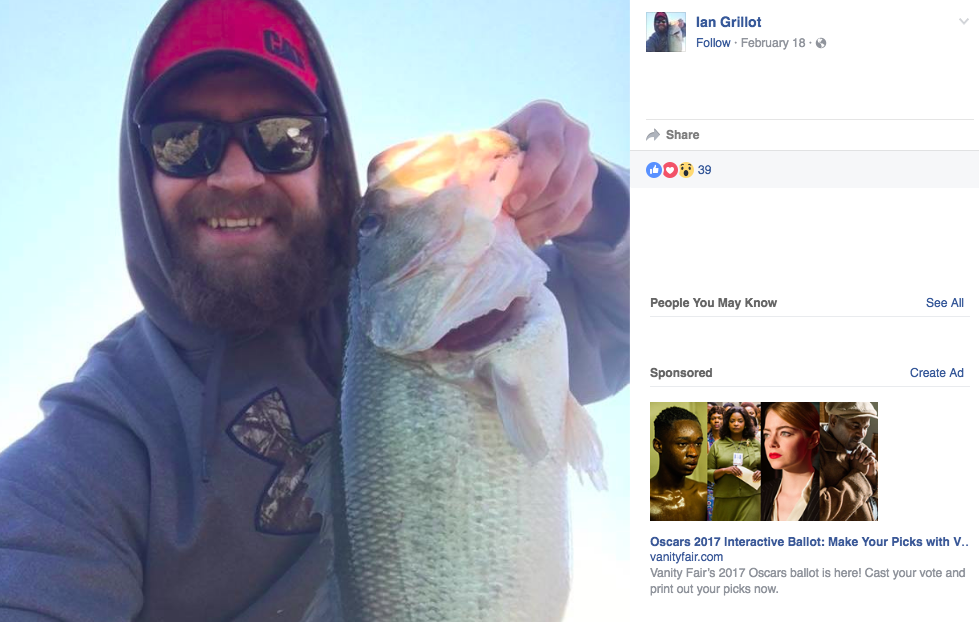 Asked what he plans to do after he recovers, Grillot said, "I was planning on going to do some fishing this weekend."

Looking at his hand, he added with a grin, "But I don't think that's going to be happening right now."
Grillot said that one of the first things he hoped to do after he got out of the hospital was meet up with Madasani, adding that the pair "have become best friends" after what they went through.
"Definitely be spending a little time together, don't think it's going to be at the bar though," Grillot said. "Maybe some grilling in the backyard with a beer or two."
If Grillot does return to Austins — or any other bar in Olathe, for that matter — he'll probably never pay for beer ever again.