Marriott To Review Its NFL Sponsorship After The League's Multiple Domestic Violence Scandals
Marriott Hotels, the official hotel sponsor of the NFL, told BuzzFeed News Friday that it is reviewing its deal with the league.
Marriott Hotels, the NFL's official hotel sponsor, says it will use the recent domestic violence scandal to evaluate its deal with the league.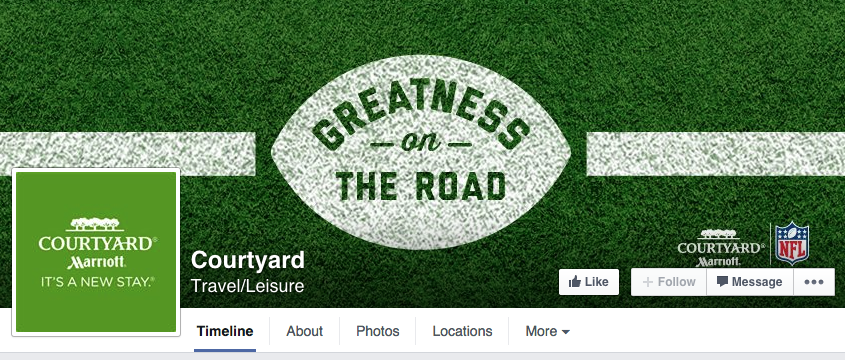 A Marriott spokesperson said in a statement to BuzzFeed News, "Domestic violence is deplorable and we applaud all efforts to stop it. We will continue to follow this matter closely and await the findings of the investigations, at which time we will take the opportunity to review our sponsorship."
Marriott's comment Friday indicates an increasing concern from a company that appeared to be standing firmly by the NFL with its statement earlier this week that said, "As a league partner, we are closely following the situation. We trust that the NFL will address the matter appropriately."
Marriott Hotels becomes the latest league sponsor to turn up the heat on the NFL. The league's commissioner, Roger Goodell, has been under fire over his handling of the Ray Rice domestic violence incident. Other abuse allegations involving players Adrian Peterson, Greg Hardy, and Jonathan Dwyer have also raised questions from fans, critics, and advertisers.
On Tuesday, Anheuser-Busch, which has a $1.2 billion deal with the NFL, said in a statement, "We are disappointed and increasingly concerned by the recent incidents that have overshadowed this NFL season. We are not yet satisfied with the league's handling of behaviors that so clearly go against our own company culture and moral code. We have shared our concerns and expectations with the league."
On Thursday, Pepsico CEO and chairwoman Indra Nooyi issued a statement addressing the NFL's "mishandling" of "the repugnant behavior of a few players."
Angry customers of league sponsors have begun to lash out as well. Cover Girl, the official beauty sponsor of the NFL, is under pressure to pull its sponsorship with loyal users threatening to boycott its products if the league doesn't pull its sponsorship. A photoshopped image of a CoverGirl model with a blackened eye went viral this week.
While some of its highest-profile sponsors have had strong words for the NFL this week, no brand has said it will outright terminate its deal with the league.
Marriott's Courtyard hotel brand has been the official hotel sponsor of the NFL since 2011.
Marriott has continued to promote its partnership with the NFL social media while the league deals with its off-the-field matters.
Customers have expressed their concern over the recent events on the brand's social channels.

Marriott has also been responding to consumers' concerns using its official Twitter handle.