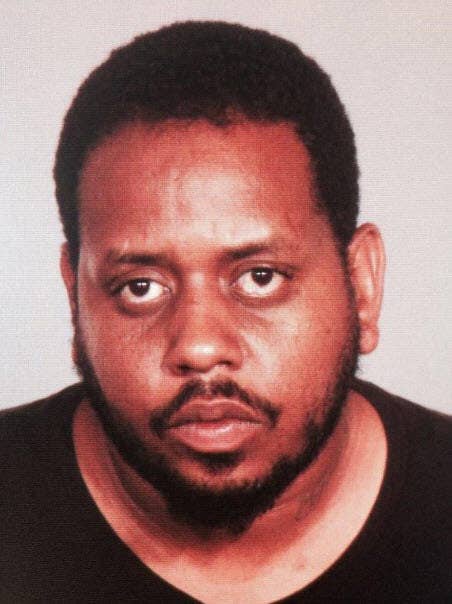 A man who was recorded telling an undercover police officer that he had smuggled more than 100 guns into New York faces 17 years in prison after pleading guilty Wednesday.
Between 2014 and 2015, Michael Bassier, 32, arranged to have guns bought by "straw purchasers" in Georgia and then, over the course of 12 trips, used various cheap Chinatown, New York, bus lines to haul them up, authorities said.
At the same time, Bassier enlisted two of his co-conspirators to make gun purchases in Pittsburgh.
In addition to giving the straw purchasers a commission of $50 per weapon, Bassier paid between $150 and $300 per gun, investigators said. The weapons included 9mm Ruger and Glock pistols, .22 caliber Walther pistols, .40 caliber Smith & Wesson pistols, .45 caliber Taurus pistols, and a variety of assault weapons, such as multiple .22 long rifle caliber semi-automatic Walther Model MP Uzis, .39 mm caliber semi-automatic Norinco Model SKS, 9mm Luger semi-automatic Jimenez Arms Model JA25 and others.
Once he returned to New York, Bassier arranged to sell the guns to a buyer — the undercover officer — who paid between $800 and $1200 per gun, with the assault weapons costing $2,000 to $2,500. Investigators say that, in all, the officer spent roughly $130,000 on the guns.
At one point, Bassier even admitted that the smuggling operation was "completely illegal," an admission that was recorded by a wiretap.
"This defendant knew what he was doing was illegal, but had no qualms about putting the lives of Brooklyn residents at risk so that he could turn a hefty profit," Brooklyn District Attorney Ken Thompson said. "These merchants of death willing to exploit lax gun laws outside of New York are now on notice that a prison cell awaits them in New York."

Bassier pleaded guilty to four counts of first-degree criminal sale of a firearm, two counts of second-degree criminal sale of a firearm, and one count of fourth-degree conspiracy.

Two of Bassier's co-defendants have also pleaded guilty, with charges pending for five others, including the out-of-state straw purchasers.