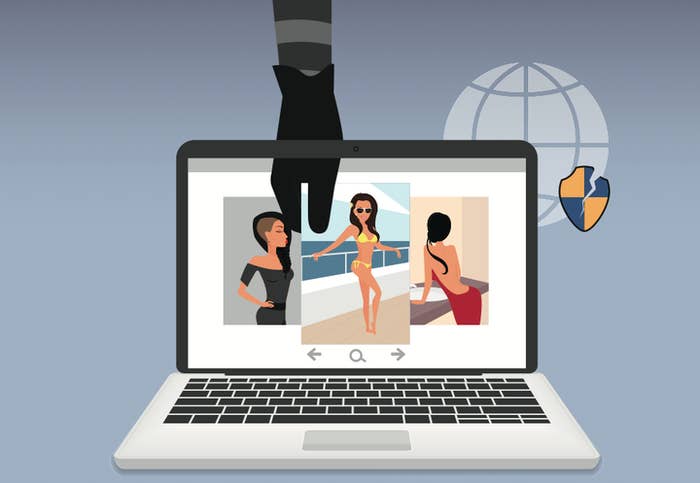 A Bahamas man facing charges that he hacked the online accounts of celebrities and entertainment executives — obtaining personal information, more than a dozen movie and television scripts, and sexually explicit material — changed his plea to guilty on Monday.

"I am sorry for my actions," 24-year-old Alonzo Knowles said in court.
According to the indictment, after allegedly stealing the content — which the government says included social security numbers, bank account numbers, one actor's passport, and at least one sexually explicit video — Knowles allegedly attempted to sell the material to a buyer in Manhattan who turned out to be an undercover officer.
Knowles allegedly told the undercover officer that the materials were worth hundreds of thousands of dollars. At one point during the investigation, the government said it negotiated a fake deal with Knowles to pay him $75,000 for 19 scripts.
Federal law enforcement was tipped off to Knowles' alleged actions after he contacted a radio show host using the alias 'Jeff Moxie' and said he had material he believed was worth millions of dollars. The host then contacted an executive at one of the networks connected to stolen script and the police.
Knowles was arrested on December 21 and taken into custody. He originally pled not guilty and was denied bail during a pre-trial hearing in January where the judge said the government had "overwhelmingly established" that Knowles was a flight risk. The judge also said there would be no way to monitor if Knowles had access to a computer or mobile device while out on bail.
Much of what Knowles stole remains under seal and a mystery.
Last year, a studio executive for Morgan Creek productions said that among the scripts that Knowles stole and offered to the undercover agent was the upcoming Tupac Shakur biopic, All Eyez On Me.
At the January hearing, the government noted that at least one of the unreleased scripts, only referred to as "Television Series-1" in the indictment, is a "top show for that network."
"Alonzo Knowles targeted and hacked into the private emails of celebrities in entertainment and in professional sports. His crimes did not end with this frightening invasion of privacy, as Knowles then sought to sell what he stole, including unreleased movie and television scripts, to the highest bidder," Manhattan U.S. Attorney Preet Bharara said Monday.
Knowles will be sentenced in August and faces up 10 years in federal prison.
As part of the plea agreement, Knowles agreed to not appeal any sentence less than two-and-three-quarter years in prison.
At the hearing in January, the government said it believed the potentially "great economic impact" of the unreleased TV and movie script material getting out would drive up Knowles' sentence.