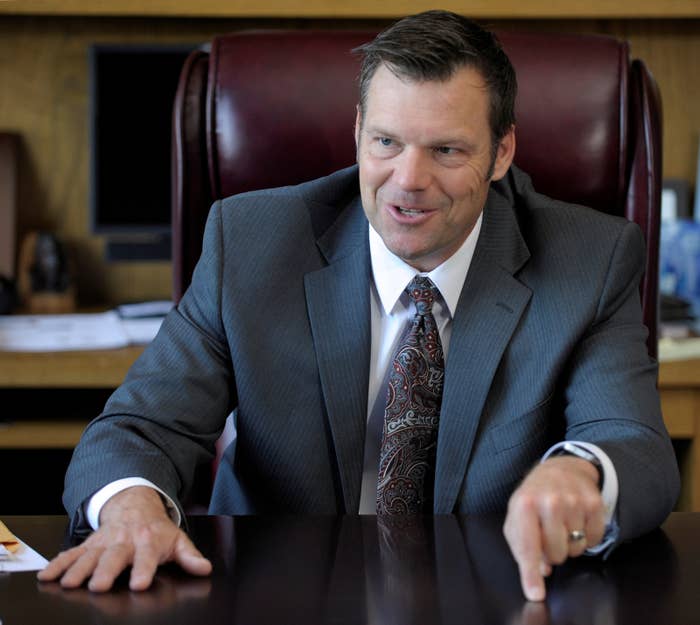 A former Department of Homeland Security policy staffer under Presidents Bush and Obama told BuzzFeed News that if President-elect Trump wanted to reinstate the now-defunct post-9/11 registry program for immigrants from Muslim countries, it would logistically be "really easy," adding though that the program was "costly and ineffective."
Theresa Cardinal Brown, who was a member and director of the Immigration Legislation Task Force in the department's policy office in 2005 and 2006, said the National Security Entry-Exit Registration System (NSEERS) was was difficult to manage and very labor-intensive.

On the campaign trail, Trump expressed support for a registry of Muslims and called for a ban on Muslims from entering the country — a popular rallying cry at his rallies, criticized for spreading Islamophobia. This week, Reuters reported that Kansas Secretary of State Kris Kobach — an immigration hardliner reportedly advising Trump and the author of NSEERS — said there have been talks about Trump reactivating the program when he takes office.
Under NSEERS, men from 25 majority-Muslim countries entering the country were forced to register, get fingerprinted, and told to check in regularly with immigration officers. The program ran until 2011, when DHS deemed it redundant. However, NSEERS still remains on the books at DHS — except all 25 countries have been removed, so no registration requirements currently exist for anyone.

Brown, who overall worked at DHS from 2005 through 2011 and is now director of immigration policy at the Bipartisan Policy Center, told BuzzFeed News "I'm not sure I understand the rationale for it now."
She added that NSEERS was "costly and ineffective" and that there was "a lot of confusion around the program." For instance, registered individuals were supposed to periodically check in with local Immigration officers, but "people weren't given the proper follow-up information," Brown said.
Brown recalls that the program did lead to a few thousand deportations — mostly for individuals who had overstayed their visas. No suspected terrorists or terrorist plotters identified through the system were prosecuted, she said.
In 2004, the 9/11 Commission pushed back against NSEERS and its effectiveness. That same year, a piece of the program that called for Muslim men from the designated countries already in the US to call-in to local immigration offices and register was discontinued.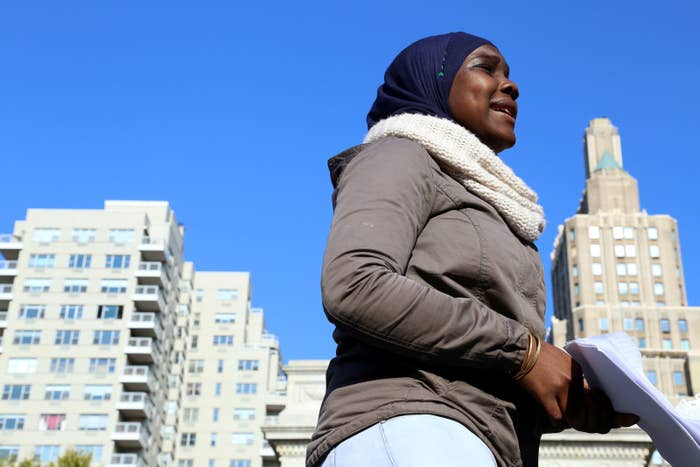 At the time, Kobach disagreed with the commission's assessment but didn't deny that the registry had failed to yield terrorist prosecutions. "No one was charged with terrorism crimes, but that argument completely misses the point," Kobach said in 2004.
"We gained a lot of information and we have to remember the disruptive value: This forced terror cells in the United States to modify their behavior," said Kobach. "We were able to identify terrorists who came in to register. And for those terrorists who didn't come in, we now have a legal basis for arrest if we encounter them."
NSEERS was fully discontinued in 2011 with very little fanfare. In a federal register notice, then-Homeland Security Secretary Janet Napolitano wrote that the program was redundant and the 25 countries that were ordered to comply were removed. But Brown said reactivating it would be "really easy."

"It's just takes a new notice [from the DHS secretary] and a new list of countries," Brown said.
The difficult part, Brown said, would come with reallocating and retraining DHS staff working on different vetting systems. DHS would also likely need a public education campaign about the registry.
On the cost of running the program, Brown said, "compared to the wall, not much."
A spokesperson for Trump's transition committee didn't return BuzzFeed News' request for comment. Kobach's press secretary told BuzzFeed News he was unavailable for interview for this story.
This week, Trump surrogate Carl Higbie, spokesman of the pro-Trump Great America political action committee (PAC) and a former Navy SEAL, said that if the president brought back the program it would be totally legal.

"To be perfectly honest it is legal. they say it will hold constitutional muster. I know the ACLU [American Civil Liberties Union] is going to challenge it, but I think it will pass." Higbie said on Fox News. "We've done it with Iran back a while ago. We did it during World War II with Japanese. Call it what you will, maybe wrong."
Challenged by Fox News host Megyn Kelly for citing Japanese internment camps as precedent, Higbie responded: "Look, the president needs to protect America first and if that means having people that are not protected under our constitution have some sort of registry so we can understand … until we can identify the true threat and where it's coming from, I support it."
On Thursday, US Rep. Mark Takano, of California, called on Trump to denounce Higbie's comments.
Immigration experts are also pushing back on the prospect of a Muslim registry's effectiveness in targeting terrorists. Muzaffar Chishti, director at the Migration Policy Institute, called the program "discriminatory" and said if implemented it would have "over-inclusion" issues.

"You are challenging people on the basis of national origin," Chishti said. "If their intent is to target Muslims, this doesn't do it, because not everybody from these countries is Muslim."