KKK Documentary Canceled After Network Learned Producers Paid Klan Members
A&E is scrapping its eight-part documentary after learning that producers paid members of the hate group for access.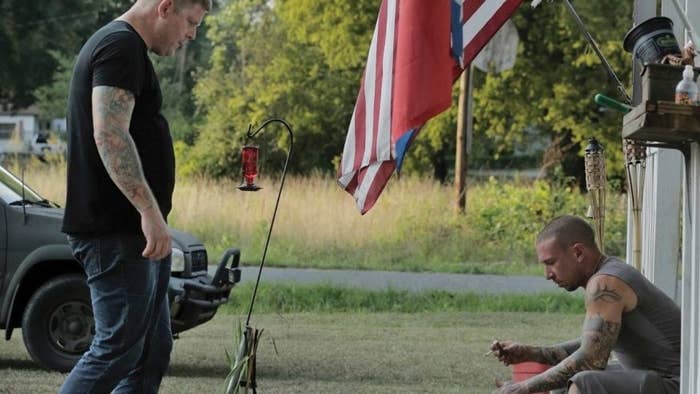 Television network A&E has canceled plans to air an eight-part documentary series about the Ku Klux Klan after learning that producers paid some KKK members to participate in the show.
A&E said in a statement Saturday it was dropping "Escaping the KKK: A Documentary Series Exposing Hate in America" a day after the network learned that "nominal" payments were made to members of the hate group by third-party producers.
"While we stand behind the intent of the series and the seriousness of the content, these payments are a direct violation of A&E's policies and practices for a documentary," the network's statement said.
A&E said that they had previously assured the public and groups including the Anti-Defamation League and Color Of Change that no payments were made to the KKK during the production, believing that was the case at the time.
"We have decided not to move forward with this project," A&E's statement said.
The series was supposed to premiered Jan. 10, 2017 on the network. In the past months, the show has been the subject of considerable backlash. In the trailer, a Klan member can be seen saying "I wanna be the next David Duke. I want to see him saying my name at presidential debates," referring to questions Donald Trump's received about former Klan leader David Duke during the 2016 presidential debates.
The show's original title, Generation KKK, was changed after groups complained. After changing the name, A&E said in a statement that the shows new title "better reflects our longstanding intention and the content itself."
"A&E takes the authenticity of its documentary programming and the subject of racism, hatred, and violence very seriously," the network said in statement Saturday.