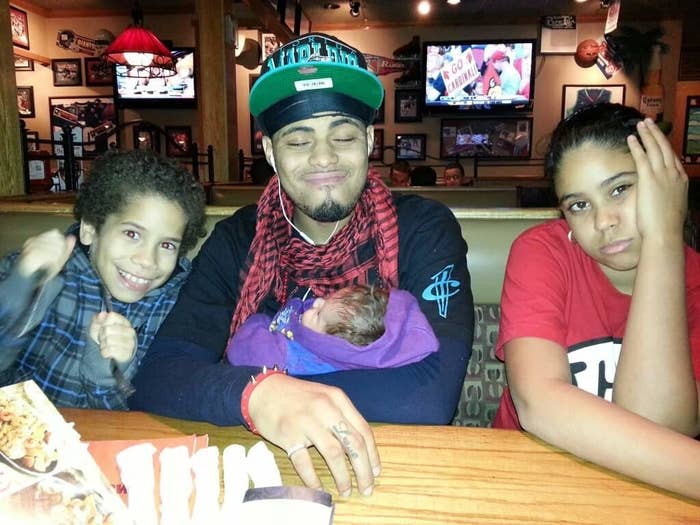 An audio recording of police dash-cam video footage of Andrew Kearse — who died while in police custody after his May 2017 arrest — reveals that he was struggling to catch his breath and repeatedly yelled "I can't breathe," while being transported in a squad car to an upstate New York police station.

The 36-year-old's widow, Angelique Negroni-Kearse, provided the audio to BuzzFeed News. It's the first time it is being made public. Negroni-Kearse recorded the audio on her phone during a meeting with prosecutors in January from the New York Attorney General's office, which is investigating Kearse's death. She can be heard on the recording reacting to footage.
In the nine-minute portion of audio that BuzzFeed News is posting, Kearse can be heard telling the Schenectady police patrol officer driving the car, "please," and, "I'm going to throw up." He told the officer he felt nauseous and asked him to open a window.
The officer can be heard responding to Kearse, asking, "Is it hot? You probably shouldn't run then," and, "You think it might have to do with you running from police?" When Kearse tells the officer he's nauseous, he responds, "Don't throw up in my car."
In May 2017, Schenectady police pulled over Kearse, who was recently released on parole after serving two years in state prison for stealing credit cards and electronics from a car. During the stop, Kearse took off on foot — at the time, he had a warrant out under his name for failing to report to his parole officer. Police caught him, arrested him, and brought him to the local police station — when he was found unresponsive in the back of the car. He was later pronounced dead of a heart attack at the hospital.

When asked for comment, a spokesperson for the Schenectady Police told BuzzFeed News: "I cannot comment on anything involving the Andrew Kearse case. It has to come from the [New York Attorney General's] office." The Schenectady Police Benevolent Association did not respond to multiple requests to comment.
New York Attorney General Eric Schneiderman's office opened an investigation into the death with its Special Investigation and Prosecution Unit. In July 2015, Governor Cuomo signed an executive order appointing the Attorney General as the state's special prosecutor to oversee investigations into incidents where unarmed civilians die during interactions with police, or incidents where there is significant question as to whether the civilian was armed and dangerous.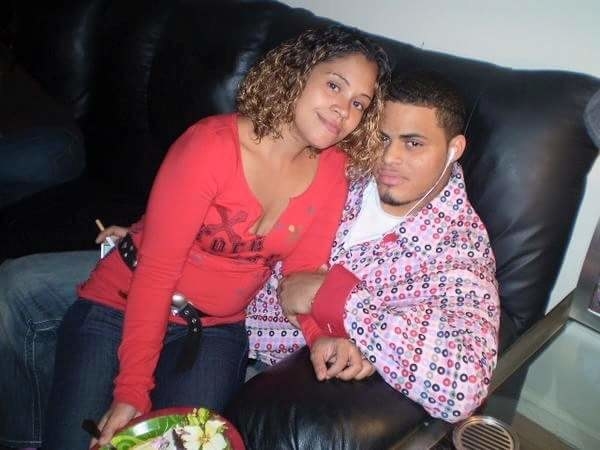 "Our investigation into Mr. Kearse's death is ongoing and has involved a series of investigative steps including extensive medical testing and analysis (including by an independent cardiologist), interviews with multiple witnesses, and audio and video enhancement," Amy Spitalnick, spokesperson for the attorney general, said in a statement. "As in all cases investigated by our Special Investigations and Prosecutions Unit, we are committed to conducting an independent, comprehensive, and fair investigation to provide Mr. Kearse's family and the community with the answers they deserve."
In January 2018, the prosecutors invited Negroni-Kearse, her attorneys, and family members to view a video captured by police showing Kearse riding in the back of the cruiser.
"You see death in his face, you can tell there's something wrong, you just see, just death," Negroni-Kearse said, describing the dash-cam footage. "It was horrible, the worst thing I've seen in my life."
She is calling Kearse's death "murder."
Negroni-Kearse said she is calling for investigators to put the case to a grand jury to decide whether prosecution is warranted.