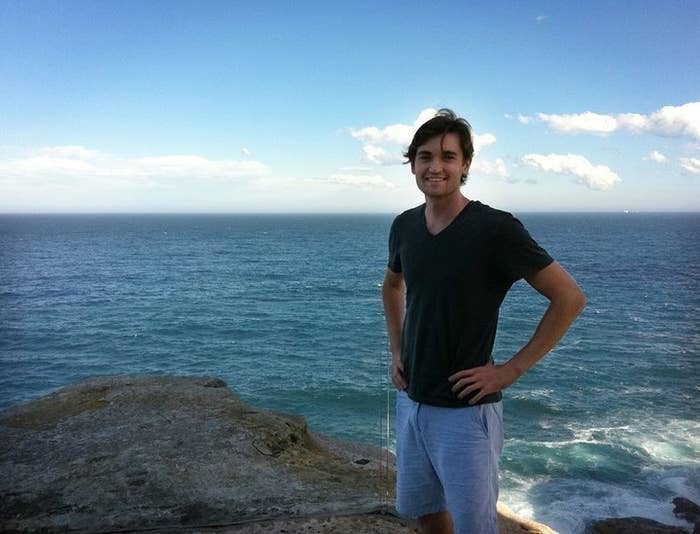 Attorneys for Ross Ulbricht, the founder of the multimillion dollar dark-web enterprise Silk Road, asked a federal appeals court panel in New York City on Thursday to grant their client a new trial or revise his sentence.
Ulbricht's attorneys focused their arguments at the higher court on two key aspects: the lower court judge's sentence of 32-year-old, who had no prior criminal record, to life without parole for the seven crimes he was convicted of in February 2015, and that information about corrupt federal agents involved in a separate investigation of the Silk Road was not allowed to be introduced in court. Ulbricht's lawyers said the latter denied their client his right to the fair trial.

In October 2013, Ulbricht was arrested by FBI agents in a San Francisco library, his laptop seized while still logged in to the Silk Road as Dread Pirate Roberts, the handle of the site's alleged creator and mastermind.

He was charged with seven federal counts, including narcotics trafficking, computer hacking, and money laundering. He was also accused of soliciting the killings of six people he believed were threats to the site's business. These murder-for-hire plots turned out to be fake sting operations orchestrated by government operatives investigating Ulbricht.
In May 2015, he was sentenced to life without parole.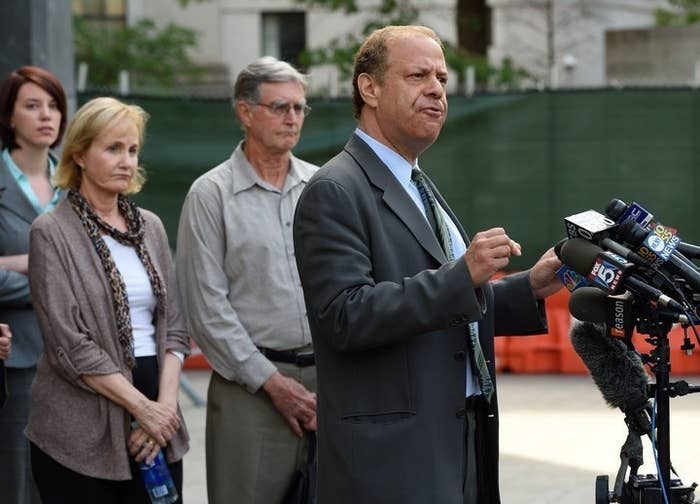 In the wake of Ulbricht's arrest and conviction, it was revealed that two federal agents, former DEA agent Carl Mark Force and Treasury Department special agent Shaun Bridges — who were involved in a separate investigation of Silk Road, being run out of Baltimore — abused their positions and allegedly stole $776,000 and $800,000 worth of Bitcoin respectively during the government's search for Dread Pirate Roberts.
During the Baltimore team's investigation, Force made contact with Dread Pirate Roberts under several fake user names. He communicated with him using encrypted messaging and attempted to extort $350,000 in exchange for secret information he claimed related to the government's investigation. Force also carried out a fake murder-for-hire plot of Curtis Green, a Silk Road administrator who had ripped Dread Pirate Roberts off.
Bridges, a forensic expert, amassed hundreds of thousands of dollars in Bitcoins when he gained access to Green's Silk Road account after Green was arrested. In January 2013, Bridges took Green's admin credentials, started locking Silk Road dealers out of their accounts, and looted them of 20,000 Bitcoins which he transferred to his personal account.
Ulbricht's defense attorneys were unable to introduce details related to Force and Bridges at Ulbricht's trial because those cases were open investigations at the time.
On Thursday, Ulbricht's lead defense attorney told the appeals court that these corrupt agents had administrative privileges and hijacked user accounts. "They were inside the guts of the website," Joshua Dratel said.

The prosecution has so far maintained that the Baltimore investigation was wholly separate from the New York investigation, and no evidence from the Baltimore agents was used against Ulbricht at trial.

The appeals court panel asked the New York prosecutors again whether any information from the Baltimore investigation was shared with them in the case against Ulbricht.

"Depends on what you mean by shared," Eun Young Choi, assistant U.S. attorney who argued for the government Thursday.
Choi conceded that statements alleged to be made by Ulbricht that were recovered by the Baltimore team were shared with the prosecution and the defense prior to his trial — but it is unclear what those statements were and if they were used at trial.
Ulbricht's defense team argued that because corrupt agents were conducting an investigation against Ulbricht, the digital evidence presented in the case might not be what it seemed — insinuating that if these agents were able to gain administrative power over the Silk Road then it's possible that they could have planted evidence on Ulbricht.

Dratel said he was barred from putting an expert on the stand who would have testified that metadata was undermined on the site and that some code was imported from an outside source. The government argued that this does not prove that evidence was planted.
Choi added that Silk Road servers and Ulbricht's laptop, seized during his arrest at a San Francisco library, were made available to the defense ten months before trial, giving them time to form an argument about the vulnerability of the Silk Road. "They didn't do that," Choi said.
Still, the defense believes they were entitled to more when it comes to the cases against Force and Bridges. "We weren't allowed to investigate, subpoena — it's just not a fair way to have a trial," Dratel said.
The judges also asked whether allowing the impact statements of families whose loved ones died after buying drugs from the Silk Road and overdosing created "enormous emotional overload" at sentencing.
At his sentencing, Ulbricht gave a statement in which he said that he found the victims' stories "incredibly moving" and he was "so sorry to the families."
Before sentencing him to life, District Judge Katherine Forrest said, "I don't think that you feel a lot of remorse. I don't think that you know that you hurt a lot of people."
Ulbricht was not charged with murder for any of the overdose deaths. Asked by the judges on Thursday whether they can prove for sure that these overdoses and deaths were caused by drugs bought on the Silk Road, the government conceded that they can't say for sure based on the autopsies.
Still, the appeals court judges called the life sentence for Ulbricht "unusual" and "quite a leap" given his lack of a criminal history and due to the fact that those overdose deaths discussed at sentencing were not charged as homicides
Choi said that the life sentence was warranted in this case because of the unprecedented scale of the operation. She said that Ulbricht is "no normal kingpin" and described himself as "the captain of the ship," adding that he made a profit on every transaction.
At Ulbricht's trial, federal investigators showed that there were more than 1.5 million transactions on the site. Evidence showed that Silk Road generated more than $213 million in revenue between January 2011 and October 2013. Ulbricht took a commission on every deal, amassing a fortune of more than $18 million in Bitcoin.