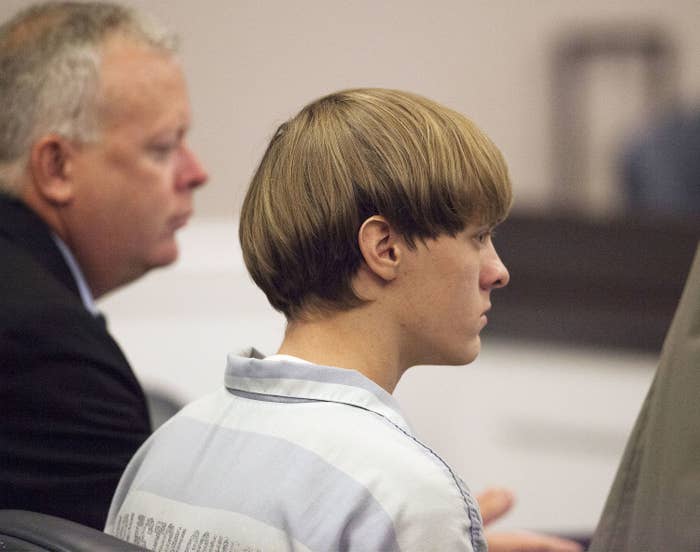 CHARLESTON — A judge on Thursday declined to declare a mistrial for the Charleston church shooter after a witness told the court he belongs in "the pit of hell."
"He said he was going to kill himself. And I was counting on that," Charleston church shooting survivor Felicia Sanders testified a day earlier at the trial for shooter Dylann Roof.
"He is evil. There is no place on Earth for him except the pit of hell," she added.
Sanders, who was the first witness to testify for the prosecution, testified about watching her son die inside Emanuel AME church on June 17, 2015.

Her reference to hell was in response to a sole question put to her during a brief cross-examination by Roof's lead attorney, David Bruck. He had asked her what Roof said to her before fleeing the scene after killing the nine parishioners.
Bruck argued that Sanders invoking Roof going to hell was tantamount to her as a witness commenting on the appropriate sentence.

Lead prosecutor Jay Richardson, however, disagreed.

"She is not commenting on what the appropriate sentence is," he said. "She is saying no matter how or why he dies, that is where he is going."
Judge Richard Gergel agreed with the prosecution, adding that Sanders' testimony that Roof said he was going to kill himself was relevant as it pertains to the malice of the crime.
On the reference to hell, Gergel added that he took the reference to hell as a "religious comment, not a sentencing comment."
Before denying the mistrial motion, Gergel also wondered if Bruck asked the question in order to get an emotional response from Sanders in order to prompt the mistrial motion.
"The question was, 'What did he say?' And the answer was he was 21 and he was going to kill himself," Bruck responded. "I was hoping that she would simply relay what he said."