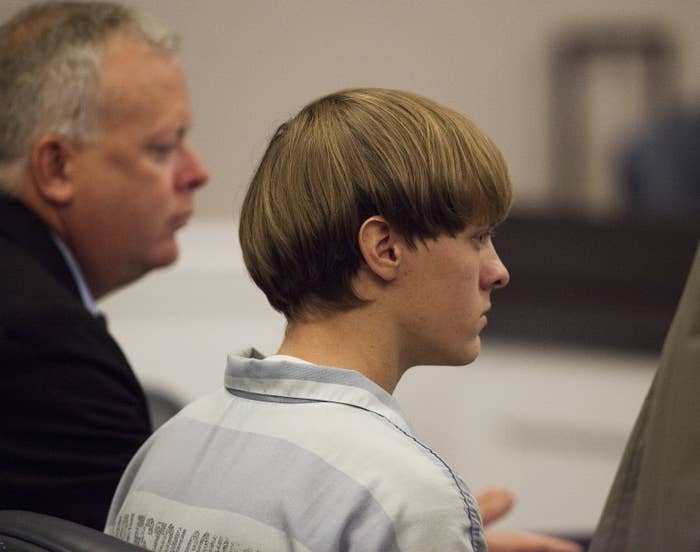 Dylann Roof's decision to act as his own attorney in his federal capital murder trial is "unwise" and "foolhardy," but within his constitutional right, Judge Richard Gergel wrote in a newly unsealed order officially granting the white supremacist's motion to represent himself.

In the document, Gergel describes the accused Charleston church shooter first asking about defending himself during a competency hearing on Nov. 22, a closed-door proceeding that was set by the judge after Roof's appointed attorney, David Bruck, "expressed concern" about his client's mental capacity to stand trial.
Gergel wrote that at the end of the hearing, Roof stood up and said, "Is there any way that someone could write...a document that would take away all responsibility from my lawyers, but still keep them as my lawyers and then they could do whatever I say, but they wouldn't have any responsibility, and then I could sign it?"

Gergel informed him that his attorneys have a professional obligation to present an effective defense. To which Roof responded, "Okay. But I also have a right to represent myself."
Gergel then told Roof that if he filed a motion to represent himself he would "hear you out" but that the "lack of wisdom...would weigh heavily against" Roof.
Roof filed the motion to act as his own counsel on Sunday, Nov. 27. The next day, before the start of individual jury questioning was scheduled to begin, Gergel questioned Roof about the motion.
"Defendant nonetheless again confirmed — unambiguously — his knowing and intelligent decision to represent himself. The Court then granted Defendant's motion," Gergel wrote.
Gergel told Roof in court that he thought the decision was "strategically unwise." The judge then designated Bruck as Roof's "stand-by counsel."
In his order, Gergel described Roof as "cogent and articulate" during past court interactions. He said that the defendant has an "extremely high IQ" and "was alert, focused, and confident as he expressed his resolve to represent himself." While the judge said he doesn't agree with Roof's decision, he felt it was not "rashly made."
From a legal perspective, Gergel said that Roof's decision to represent himself is his constitutional right under the Sixth Amendment. He added that the Supreme Court had ruled "that a defendant competent to stand trial is competent to choose self-representation — even if that choice would be "ultimately to his own detriment.""
Jury selection continues in the Roof trial this week in Charleston.