Judge Denies Dzhokhar Tsarnaev's Request To Delay Trial And Move It Out Of Boston
Jury selection in Boston Marathon bombing trial starts Monday.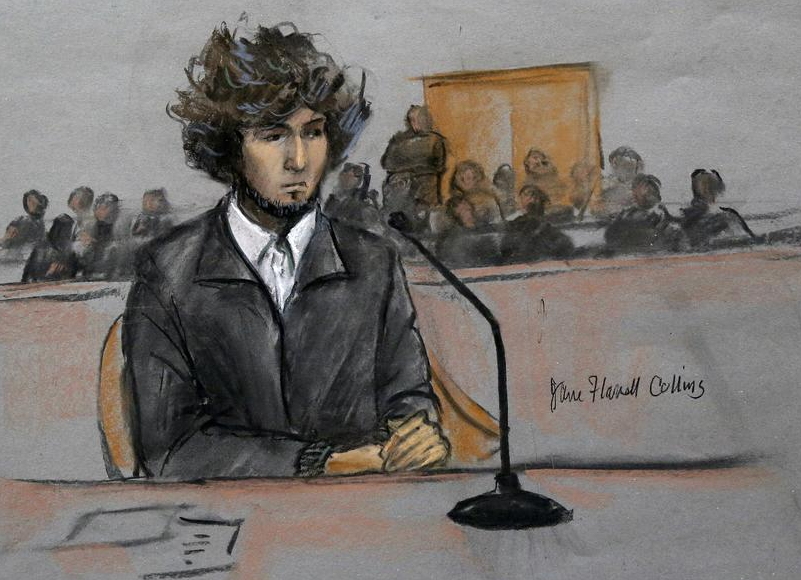 Dzhokhar Tsarnaev's last-minute efforts to delay his trial and move the death penalty case out of Boston were shot down Wednesday by federal court Judge George O'Toole.
Tsarnaev's defense team had petitioned the judge to move the trial out of Massachusetts arguing that the state could not seat an impartial jury in the same city where the April 2013 bombing that killed three and injured over 260 occurred.
Tsarnaev's lawyer also asked that O'Toole delay the proceeding until Sep. 2015 because they needed more time to prepare. Just weeks earlier, the prosecution introduced more than 19,000 pages of evidence into discovery, leading the bombing suspect's lawyers to file the continuance.
Tsarnaev's lawyers also said they needed more time to investigate a key government witness, Stephen Silva, who was convicted of once possessing the gun that killed MIT officer Sean Collier during the manhunt for the Tsarnaev brothers. Silva is expected to testify against Tsarnaev for a lesser penalty.
Months earlier, O'Toole denied Tsarnaev's first request to move the trial out of Boston.
O'Toole already delayed the start of the trial by several months.
The judge said he would release more details later today on his decision to deny Tsarnaev's motions.
Jury selection in the highly anticipated case begins Monday, Jan. 5 and is expected to take several weeks.
Tsarnaev's lawyers are appealing Judge O'Toole's decision.