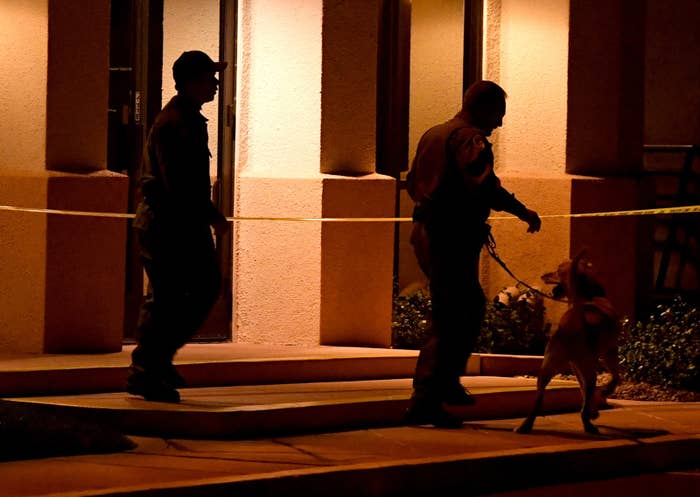 The FBI Cybercrime Division is among the units focusing on the spate of bomb threats to Jewish centers and schools — and one line of inquiry for the bureau is whether a "troll" is involved, a liaison between the Jewish community officials and the FBI who was briefed by federal agents told BuzzFeed News.

Paul Goldenberg, national director for Secure Community Network, a homeland security initiative focused on the Jewish community, told BuzzFeed News, "I'm sure that all perspectives are being looked at including people who are involved in trolling. We're hearing a lot of different things."
Goldenberg, who said he has been in regular contact with high-level FBI officials, said that along with the cyberunit the FBI has engaged its criminal and civil divisions in the investigation. The FBI didn't immediately return a request for comment.
On Monday, bomb threats were called into 30 Jewish community centers and schools in at least 18 states, adding to a growing list of anti-Semitic incidents across the US this year. So far, nobody has been injured.
There have been five waves of called-in bomb threats over the first few months of this year, according to the Jewish Community Center Association, totaling 100 incidents at 81 locations in 33 states and two Canadian provinces.
Federal investigators believe the latest wave of bomb threats against Jewish centers and schools around the country was a coordinated attack perpetrated using "spoofing" technology, a tactic where a call appears to come from a friendly or known source when it is in fact coming from somebody else.
On Wednesday afternoon, Department of Homeland Security officials will hold a conference call with representatives from Jewish community centers to update them on the investigation.
"I'm running the call," Goldenberg said. "We are very engaged in outreach and brokering communication between the JCC community and DHS."
One official in the Jewish community who spoke to the FBI said the bureau is profiling a lone, young, and tech-savvy person in the US — though CNN, citing law enforcement officials, has reported that the calls were coming from outside the country.
Another Jewish community official told BuzzFeed News that federal investigators, during a call, said one line of investigation among many was into the possibility that an online "troll" was involved. But investigators on the call also speculated it could be anyone, including "a moron in Hungary," the official said.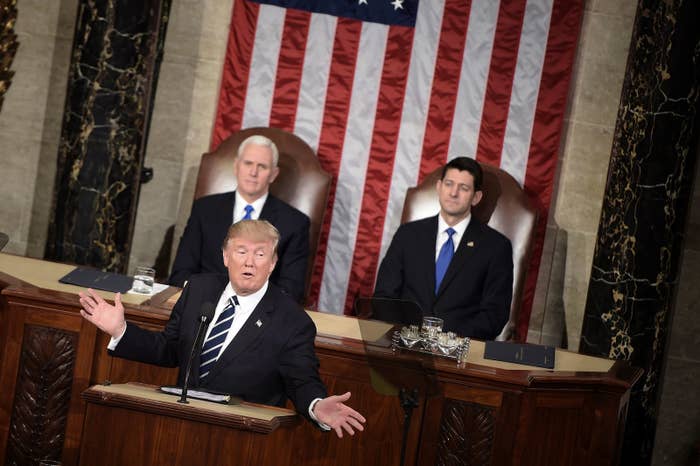 Asked about the recent wave of anti-Semitic attacks and threats across the nation, President Donald Trump on Tuesday told a group of state attorneys general that "sometimes it's the reverse," according to Pennsylvania Attorney General Josh Shapiro, who attended the meeting.

"He just said, 'Sometimes it's the reverse, to make people — or to make others — look bad,' and he used the word 'reverse' I would say two to three times in his comments," Shapiro said. "He did correctly say at the top that it was reprehensible."
Saying that he hoped to see clarification from the president in those remarks, Shapiro added, "It didn't make a whole lot of sense to me."
On Tuesday night, in his speech to Congress, Trump said, "Recent threats targeting Jewish Community Centers and vandalism of Jewish cemeteries, as well as last week's shooting in Kansas City, remind us that while we may be a nation divided on policies, we are a country that stands united in condemning hate and evil in all its forms." (The shooting took place outside Kansas City.)