Inspiring Story Of Newtown Guys Pitching In To Help Oklahoma Tornado Victims
It has been six months since 20 children and six adults were killed by Adam Lanza at Sandy Hook Elementary. Since then, the people of Newtown, Conn., have inspired the rest of the country with their generosity and resilience. Here's one example.
This is John DiCostanzo and his buddies.
It all began when DiCostanzo posted this on Facebook the night of the tornado in Moore.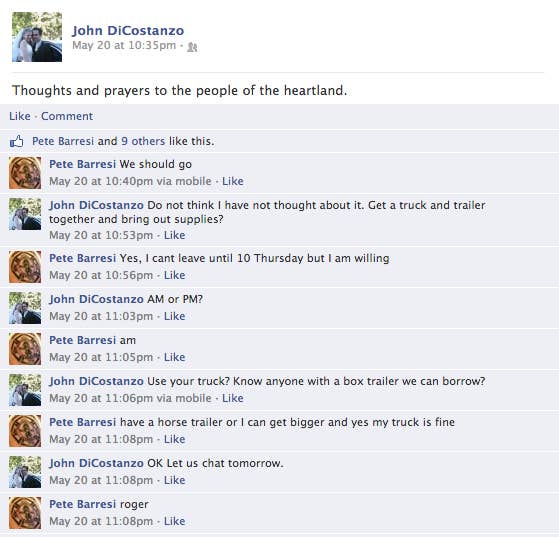 The powerful tornado, with winds peaking at more than 200 miles per hour, wrecked the densely populated town of Moore.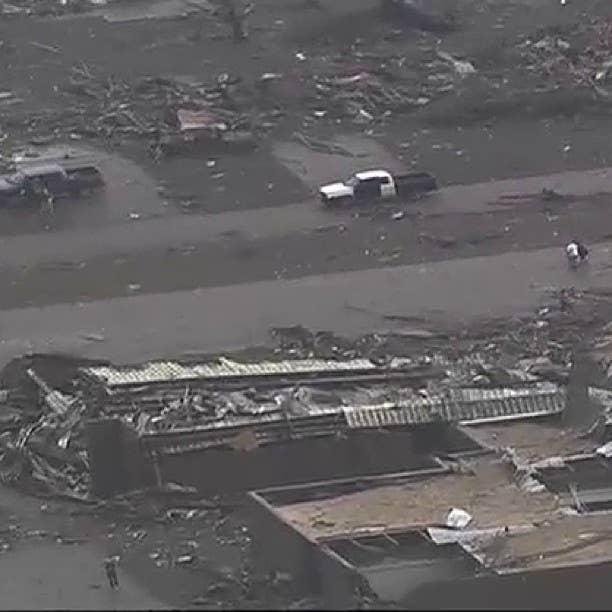 It flattened whole neighborhoods, leveled two schools, and killed 24 people including 10 children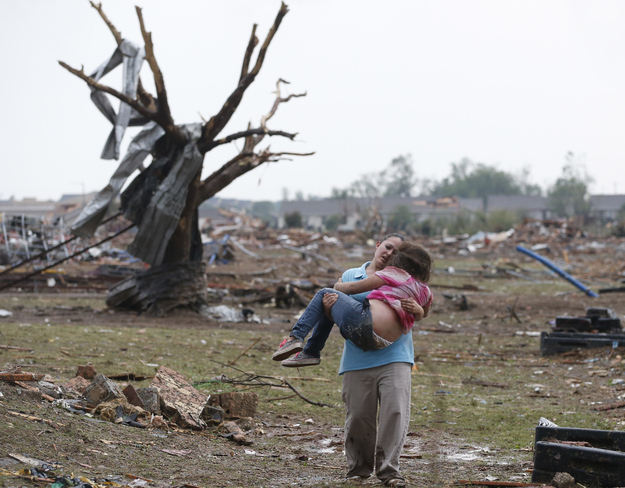 A couple hours after that first post, DiCostanzo and his friends decided they had to go.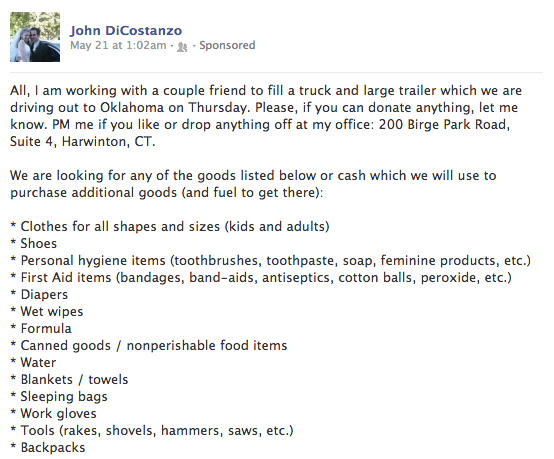 And it wasn't long before the donations started pouring in.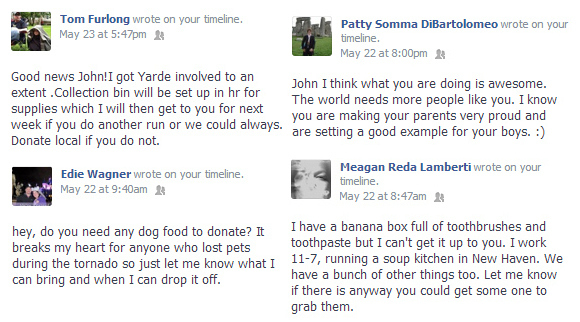 By the next day, they had a trailer...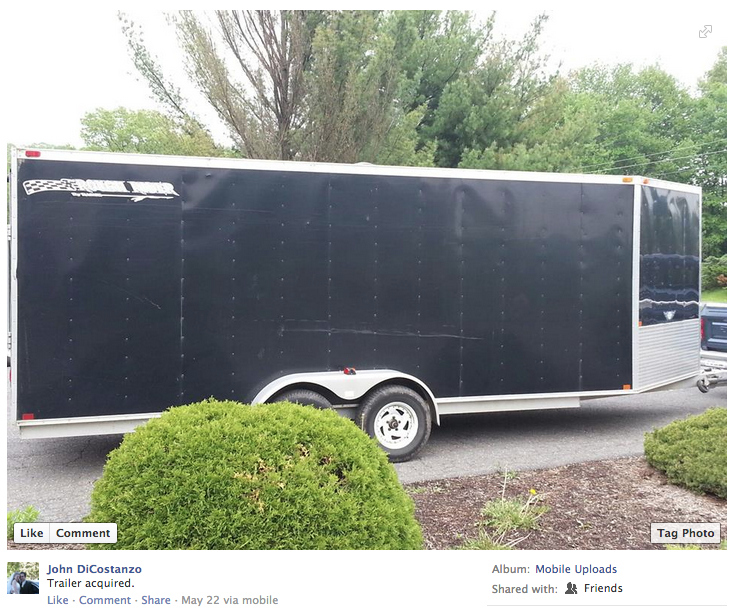 ...two trailers, actually.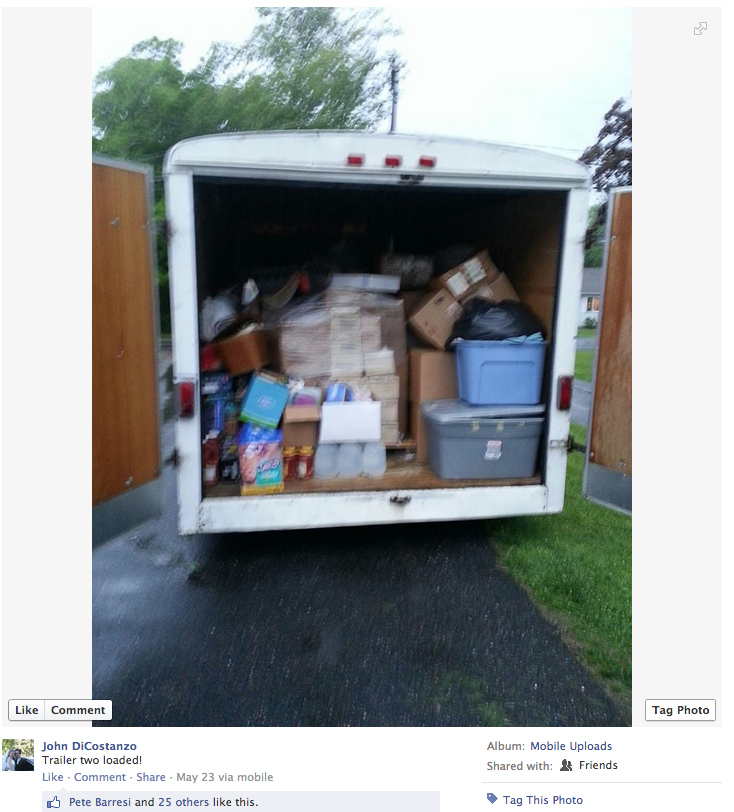 By Friday, May 24, they were off.
DiCostanzo and his friends drove for 36 hours and more than 1,500 miles in two days.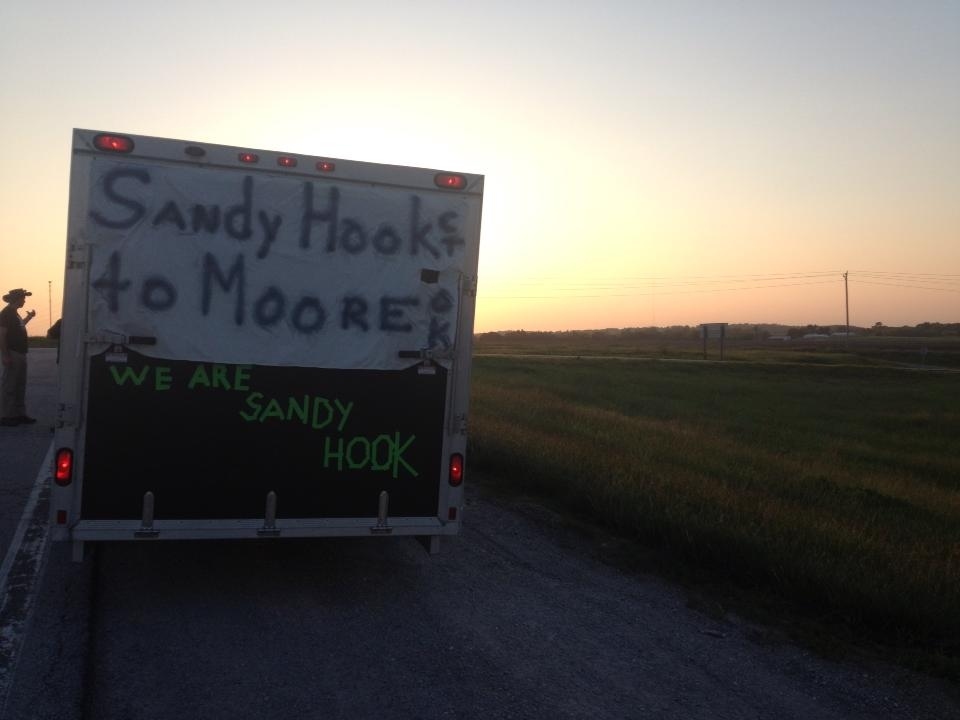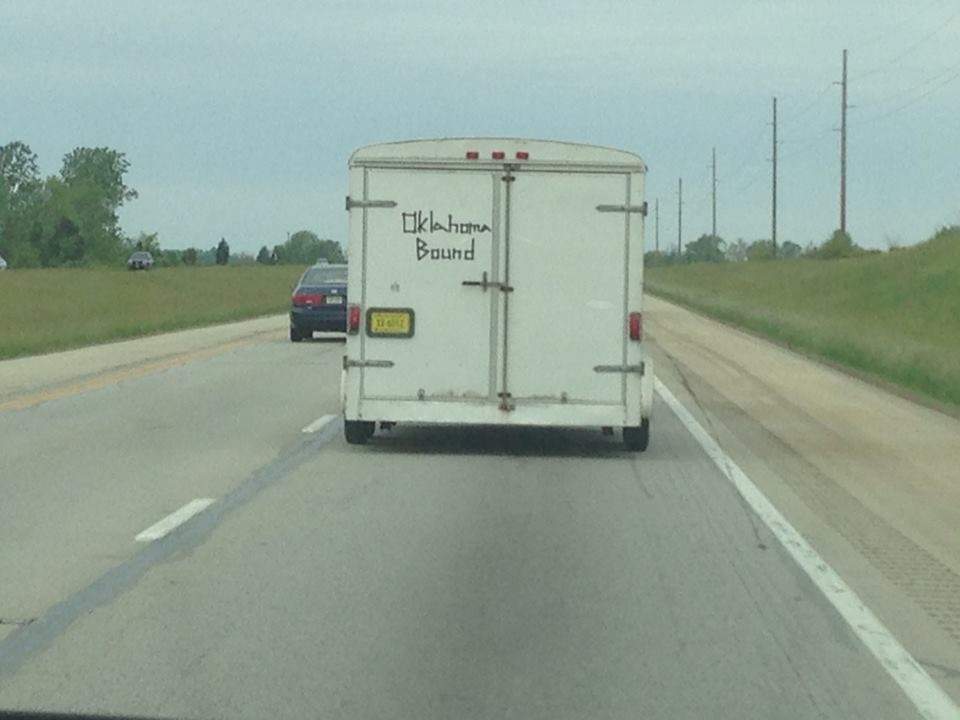 In Dayton, Ohio, a tire blew out at 4 a.m. on one of the overstuffed trailers.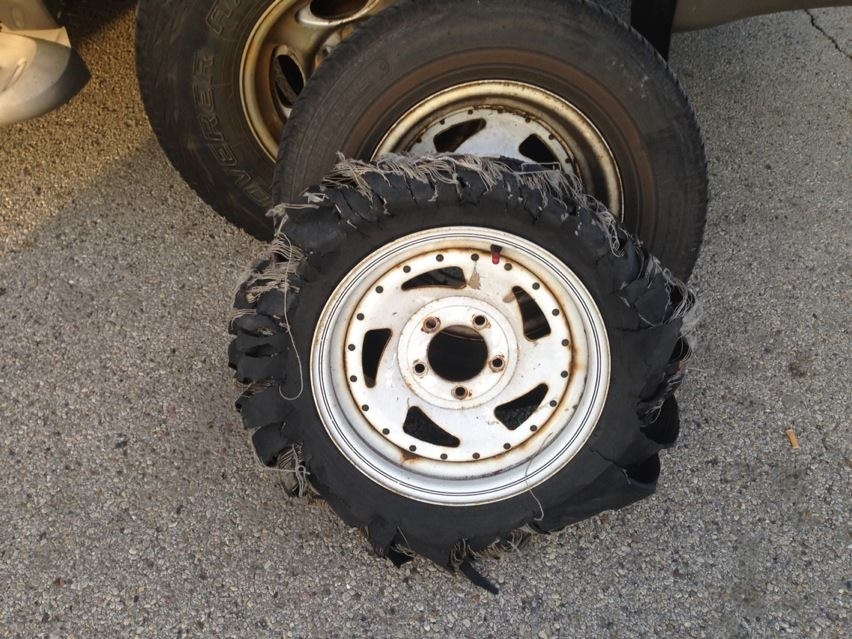 But they pressed on, and were even spotted on Instagram.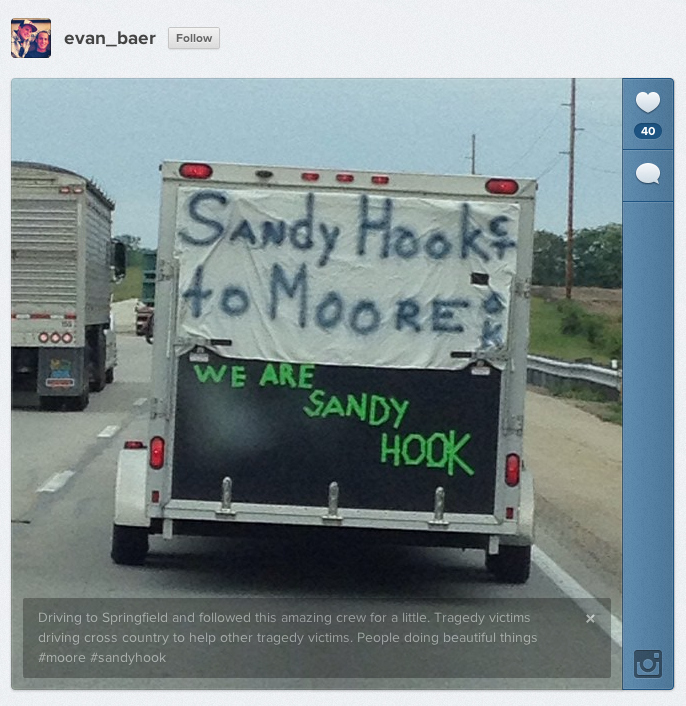 People who heard their story helped them along the way.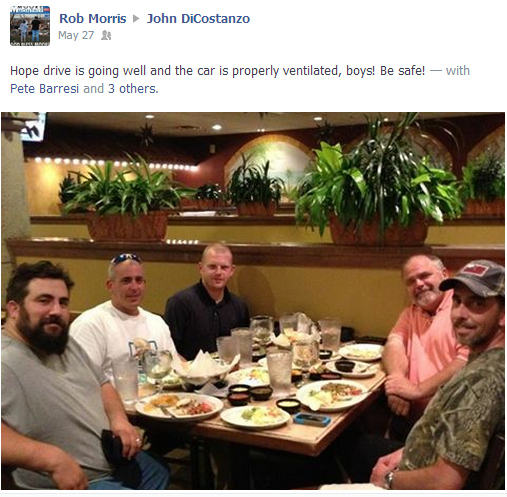 Finally they arrived at the scene of the devastation.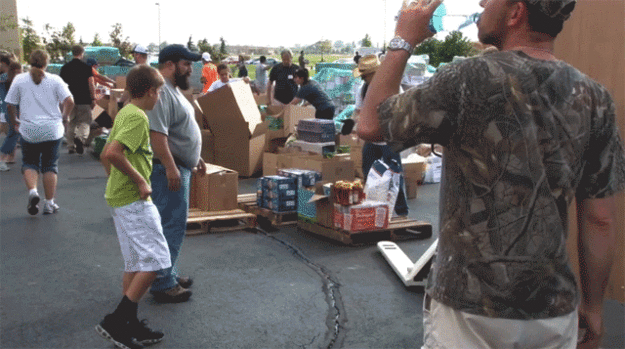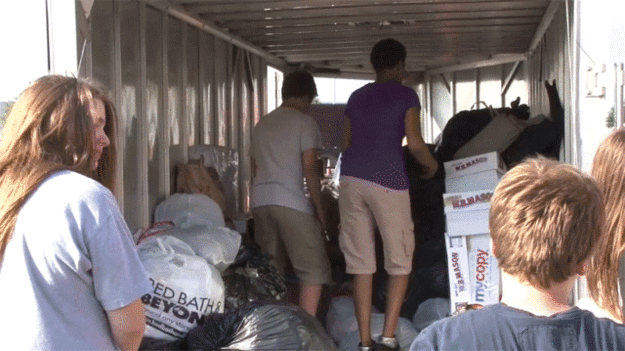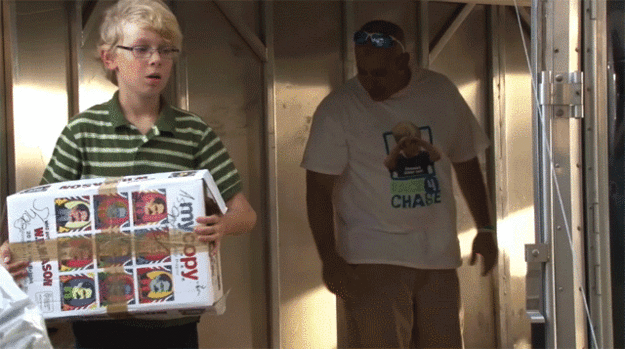 The men delivered 13,000 pounds of goods to those affected by the May 20 tornado.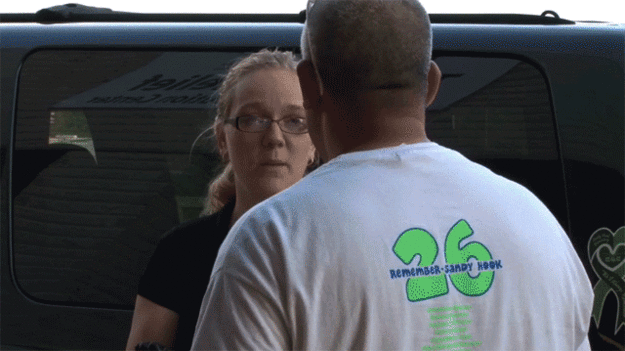 And a second trip out to Oklahoma is already in the works.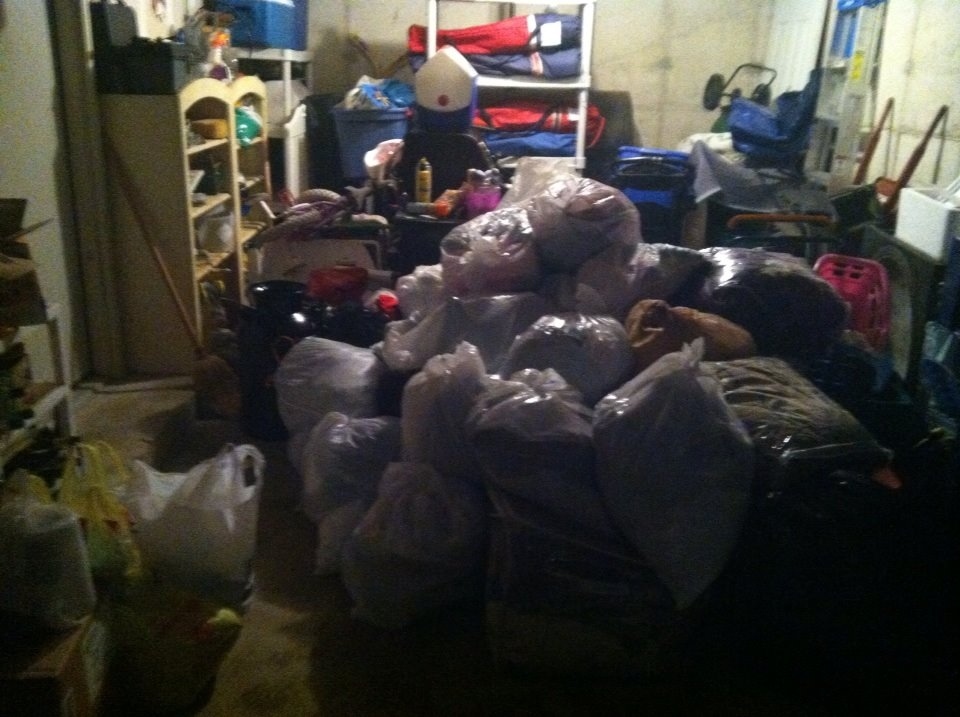 (All Facebook photos posted with permission from John DiCostanzo)