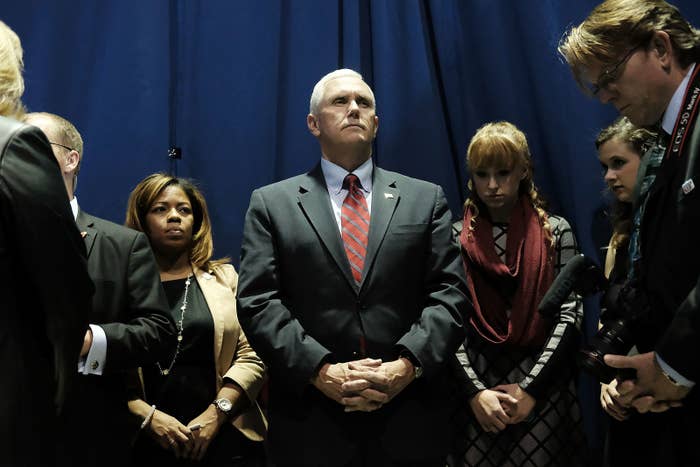 The three candidates seeking to succeed Republican vice presidential candidate Mike Pence as Indiana governor said Tuesday they would move quickly to resolve the pardon request of Keith Cooper, a man who spent 10 years in prison for crimes he did not commit, but whom Pence has declined to pardon.

In 2006, Keith Cooper was released from jail after witnesses recanted their testimony and DNA evidence cleared him of a 1996 armed robbery and attempted murder.
Five years later in 2011, Cooper filed a pardon petition that, if it were granted, would make him the first person in the state's history granted clemency based on a finding of innocence. When his request was presented to the parole board, they found unanimously that he should be pardoned and have the two serious felony charges wiped from his record.
But after waiting for more than two years for Gov. Mike Pence to act on the board's decision, Cooper learned last month that the GOP vice presidential candidate won't act — unless Cooper can prove to the governor's administration that all other judicial remedies have been exhausted.
"To our knowledge, Mr. Cooper has not filed a petition with the courts in Elkhart County to determine whether post-conviction relief is available," Gov. Pence's general counsel Mark Ahearn wrote in a letter to Cooper this month.
"I'm tired of people judging me by that conviction. That [Department of Correction] number. That's not who I am," Cooper told BuzzFeed News in August. "Man, I know that better than my own Social Security number."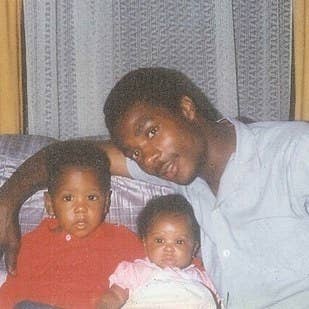 At a debate Tuesday night, the moderator asked the three gubernatorial candidates this question: "Governor Pence has refused to pardon Mr. Cooper and instructed him to go back to the courts. How do you believe the power of the pardon should be used and would you use it in Mr. Cooper's case?"
Both Democrat John Gregg and Libertarian Rex Bell said that if elected they would pardon Cooper immediately.
"Based on what I've read, I would pardon him immediately. I've traveled the state and this has been a huge news item and a concern," Gregg said.
"When the system's made a mistake we need to correct it and move on," he added.
Bell agreed, adding, "I can't understand... It's one of those situations where we're saying we need to protect the government, not the individuals, and we shouldn't be doing that."
Republican candidate Eric Holcomb said he understood Pence's thinking in letting the judicial process play out.
However, Holcomb, who served as Pence's lieutenant governor, appeared to depart from Pence's stance that this was a matter for the court to decide, saying that if elected he would like to meet with Cooper and review the facts of the case.
"I would look forward to quickly exonerating, quickly pardoning, swiftly if the facts bear that out," Holcomb said.
Asked about the candidates' comments at the debate, Pence's spokesperson Kara Brooks told BuzzFeed News that he has been "in regular communication with Keith Cooper's attorneys since at least December 2014 to ensure that Mr. Cooper has exhausted all of his legal options under the law so the governor has all the information available to make this decision."
Since Pence sent Cooper the letter informing him that he wouldn't act on the pardon, Cooper has filed a motion asking the judge to grant him a new trial.

"The Governor's office is pleased Mr. Cooper's attorneys have decided to seek a judicial remedy because it will provide critical information for the Governor to make his decision," Brooks added.