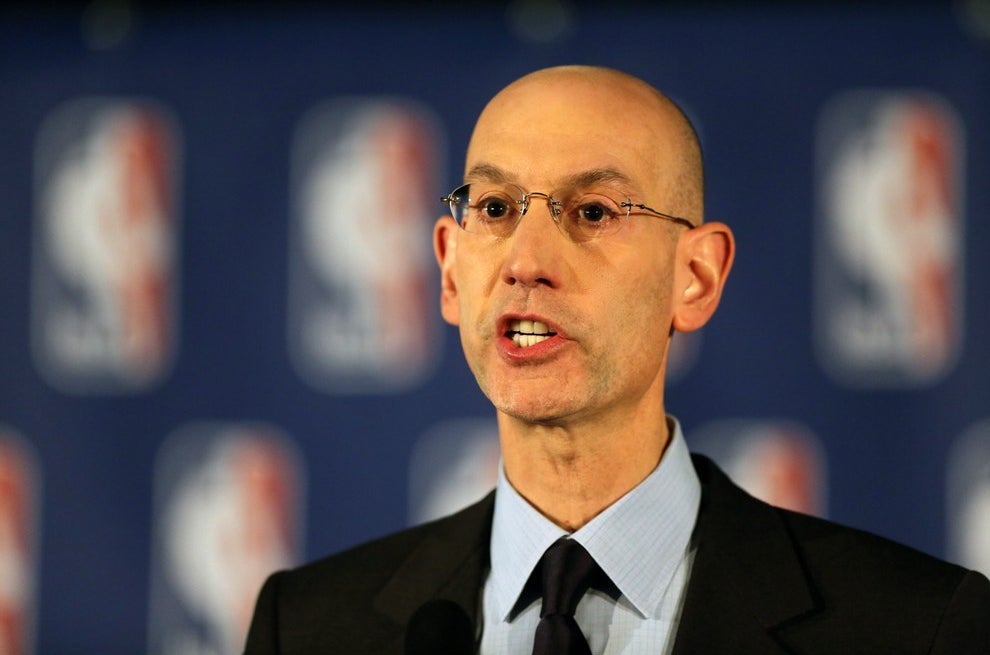 Just three months into his tenure as NBA commissioner, Adam Silver brought the full weight of his office down on Los Angeles Clippers owner Donald Sterling, banning him from the league for life and fining him the maximum penalty, $2.5 million.
Next, Silver will move to have Sterling excommunicated from the NBA completely by forcing the sale of his team. To achieve this, Silver will need at least three-quarters of league's owners to agree on a nuanced interpretation of the NBA bylaws and vote Sterling out.
Silver said he has the necessary support to do so, but the lawsuit that could follow that vote would prove to be quite messy.
A date for the owners' vote is yet to be determined, but while we wait, here's everything we know about Donald Sterling, the man the NBA banned for life, and how the league will try to get rid of him.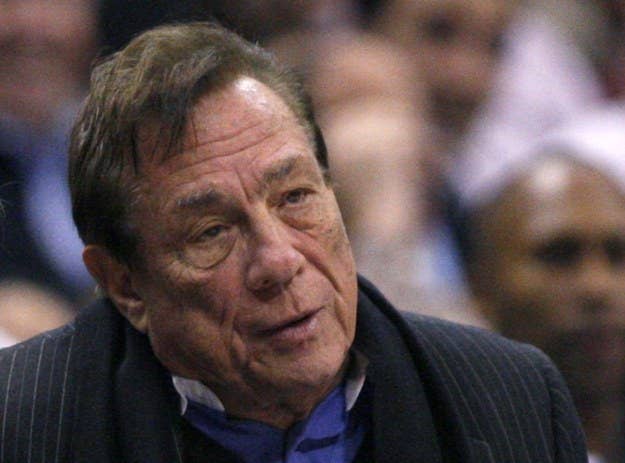 Who is Donald Sterling?
Donald Sterling was born Donald Tokowitz sometime around 1933. His actual age is a mystery (he's believed to be 80 or 81). The only son of an immigrant produce peddler in Chicago, Sterling moved to the Boyle Heights section of Los Angeles, then a poor area of the city, at age 2.
After graduating Roosevelt High School, Sterling attended college at Cal State Los Angeles and Southwestern University School of Law, graduating from the latter cum laude in 1961, at age 23. To pay his way through law school, Sterling worked as a salesman at a furniture store. While selling furniture he changed his name from Tokowitz to Sterling. (In 1999, he told LA Magazine he changed his name because Sterling "sounded like success.") In 1955, Sterling married the boss's daughter, Rochelle.
Sterling and Shelly had three children together: Scott, Chris, and Joanna. In 2013, Scott Sterling died of an apparent drug overdose in a Malibu, Calif., apartment.
According to multiple media reports, Donald and Shelly Sterling are separated but not divorced.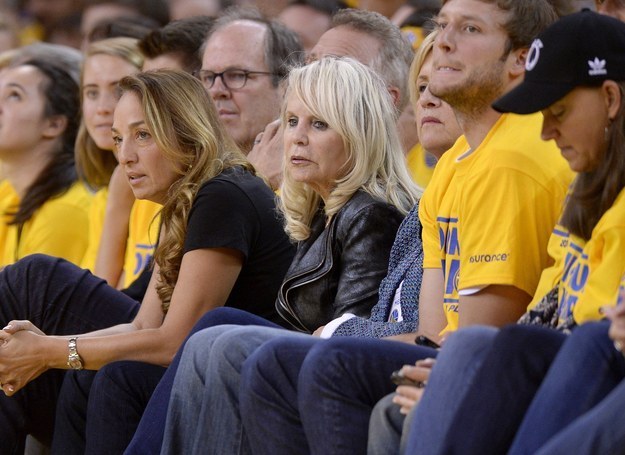 How did Sterling make his money?
After law school, Sterling opened his own small firm and mostly represented clients from his Boyle Heights neighborhood. By age 27, Sterling was representing more prominent Beverly Hills clients, and eventually he started to get into the real estate game.
Much of Sterling's wealth comes from real estate. In 2000, Sports Illustrated reported he owned the Malibu Yacht Club, the Beverly Comstock Hotel, and scores of apartments in Beverly Hills.
Sterling developed a reputation for buying properties in disrepair, fixing them, and upping the rents. In 1986, some of his Beverly Hills tenants marched on City Hall to protest the rent increases in Sterling's buildings.
How did he become an NBA owner?
In 1979, Sterling bought 11 Santa Monica apartments from another Los Angeles real estate magnate, Jerry Buss. Buss used the money to buy the Los Angeles Lakers. Buss pitched pro basketball to Sterling as a great investment and encouraged him to go after the professional team in San Diego, the Clippers.
In 1981, Sterling purchased the San Diego Clippers. The asking price was $12.5 million. Sterling got the team on a layaway plan, assuming almost $10 million in debt and deferred compensation.
"It's the start of a new era!" Sterling promised in an open letter to fans, Dave Zirin wrote in his book Bad Sports: How Owners Are Ruining the Games We Love.
"I'm in San Diego to stay and committed to making the city proud of the Clippers. I'll build the Clippers through the draft, free agency, trades, spending whatever it takes to make a winner," Sterling said at the time.
After Sterling took over, the San Diego Clippers had a record of 72–174 and averaged fewer than 4,500 fans per game for three consecutive seasons. By 1984 the Clippers were gone; Sterling moved the team to Los Angeles.
In Los Angeles, the team posted just one winning record ('91–92 season; 45–37) and three playoff appearances ('91–92, '92–93, '96–97) between 1985 and 2005.
Since 2010 — superstar Blake Griffin's rookie season — things have started to turn around for the Clippers. The team had its first-round playoff win in the 2011–12 season, and its back-to-back first place regular season division finishes in 2012–13 and 2013–14.
Still, during Sterling's tenure — the longest in the league at 32 years — the Clippers have the worst winning percentage in the NBA, as well as the worst winning percentage in the four major American professional sports.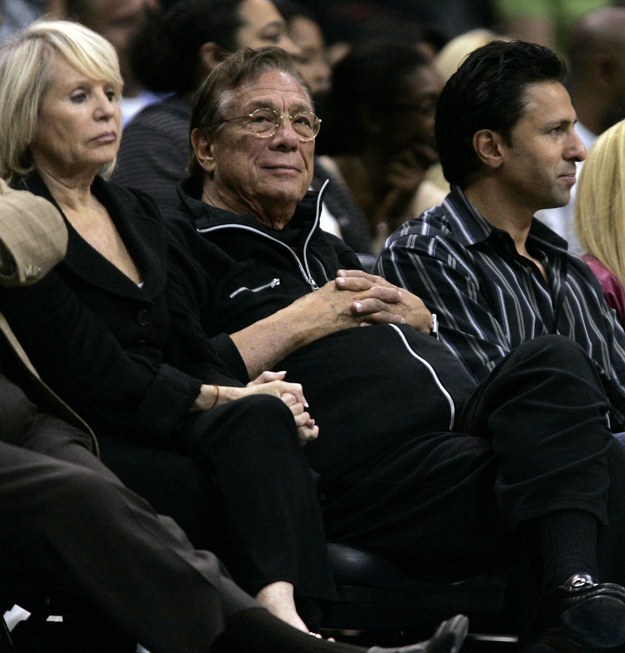 Has Sterling had legal problems in the past?
Yes.
In 1984, when Sterling moved the Clippers from San Diego to Los Angeles, he failed to seek the NBA's approval for the relocation, and the league fined him $25 million.
Sterling sued the league for $100 million and withdrew the suit when the league agreed to reduce his fine to $6 million.
Apart from team business, most notably, Sterling was sued by the U.S. Department of Justice for racially discriminatory practices involving his Los Angeles rental properties. According to the lawsuit, Sterling wouldn't rent to non-Koreans in Koreatown and wouldn't allow any African-Americans to rent his Beverly Hills properties. According to the suit, Sterling said he did not like to rent to "Hispanics" because "Hispanics smoke, drink, and just hang around the building." He also stated that "black tenants smell and attract vermin."
Sterling settled with the Justice Department in 2005 for a record $2.73 million, the largest ever obtained by the government in a discrimination case involving apartment rentals.
Anything else?
Another notable incident occurred in 2003 when Sterling sued his mistress Alexandra Castro, whom Sterling said under oath he was paying for sex. "Every time she provided sex she got $500," Sterling said, according to the deposition. "At the end of every week or at the end of two weeks, we would figure it out, and I would, perhaps, pay her then."
During the case Sterling reportedly took back a $1 million dollar property Castro said he gave her as a gift. They would later reach a confidential settlement.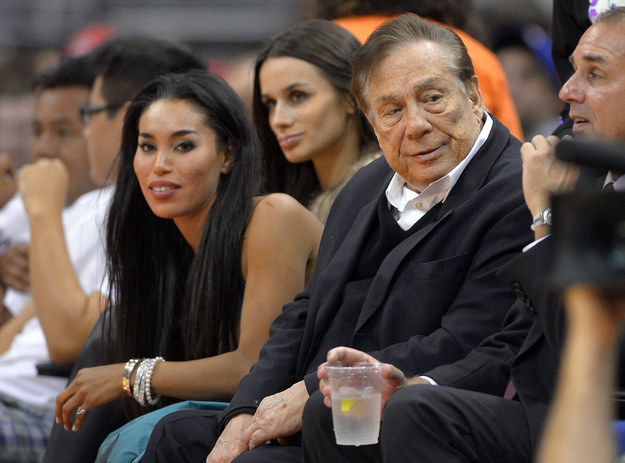 What is the latest controversy involving Sterling?
The most recent headlines involve a recording of Donald Sterling telling his former mistress, V. Stiviano, that he disapproved of her being seen publicly with black people, and reprimanded her for posting of pictures of herself on Instagram with Magic Johnson.
The recording, first obtained by TMZ Sports, was made public Saturday.
Among the things Sterling told Stiviano, who is black and Latina, during the argument:

"It bothers me a lot that you want to broadcast that you're associating with black people. Do you have to?"

"You can sleep with [black people]. You can bring them in, you can do whatever you want. The little I ask you is not to promote it on that ... and not to bring them to my games."

"I'm just saying, in your lousy f******* Instagrams, you don't have to have yourself with, walking with black people."

"...Don't put him [Magic Johnson] on an Instagram for the world to have to see so they have to call me. And don't bring him to my games."
After the recording surfaced, the NBA conducted a forensic investigation and interviewed Sterling. NBA Commissioner Adam Silver said a forensic expert confirmed the audio recording was of Sterling and had not been altered in any way.
How did the Clippers players react?
During warm-ups before the team's first game following the allegations, Clippers players threw their team gear down at midcourt and warmed up in logo-less red shirts and pants. The Golden State Warriors went on to defeat the Clippers, 118–97.
In a post-game press conference, Coach Doc Rivers said he got 45 minutes of sleep the night before the game.
The next day, Rivers issued a lengthy statement to reiterate how "disappointed I am in the comments attributed to [Donald Sterling] and I can't even begin to tell you how upset I am and our players are."
Two days later, on the morning before Game 5 of the series, Rivers reportedly said that if Sterling remained the team's owner he would not be back to coach the 2014–15 season.
After the decision by Silver was announced Tuesday, a report was released that said Golden State players were prepared to boycott Game 5 against the Clippers if the NBA did not mete out a harsh enough punishment to Sterling.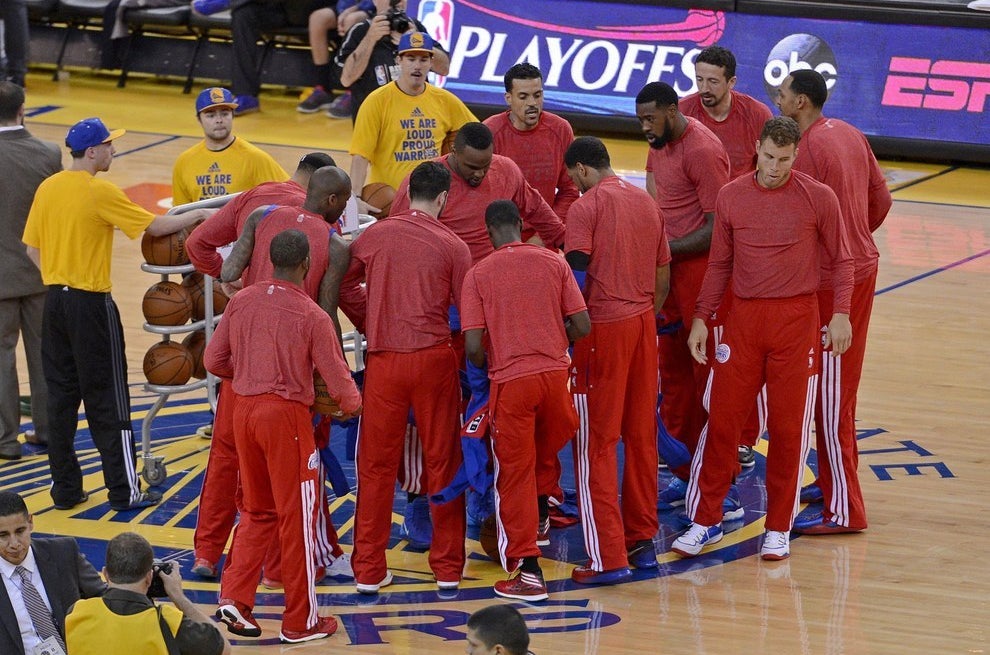 And what did the NBA do to punish Sterling?
NBA Commissioner Adam Silver announced Tuesday that he is banning Sterling for life and fining him $2.5 million.
During his press conference, Silver called the comments by Sterling "deeply offensive" and "hateful."
Silver also said he will urge the league's Board of Governors to force a sale of the Clippers. The Board of Governors consists of the team owners or the majority owner if a team has multiple owners.
For a forced sale to happen, Silver will need three-fourths of the league's owners to support him and vote Sterling out. He said Tuesday he fully expects to get the support needed.
A date for the vote has not been set yet, but the NBA owners' advisory and finance committee will meet Thursday to discuss next steps in the final removal of Donald Sterling.
What about Sterling's First Amendment rights?
The First Amendment might be a defense from government action but not from a private entity, such as the NBA taking action.
Also, according to Article 24(i) of the NBA's constitution, Silver as commissioner has broad authority to suspend and fine an owner for conduct detrimental to the league.
Practically speaking, "banning" Sterling is more of an indefinite suspension. He is forbidden from attending games, practices, and other league events. He also can't have contact with players, coaches, and staff.
The $2.5 million fine might seem a paltry sum to Sterling, who is reportedly worth $1.9 billion, but it is the maximum allowed under the league.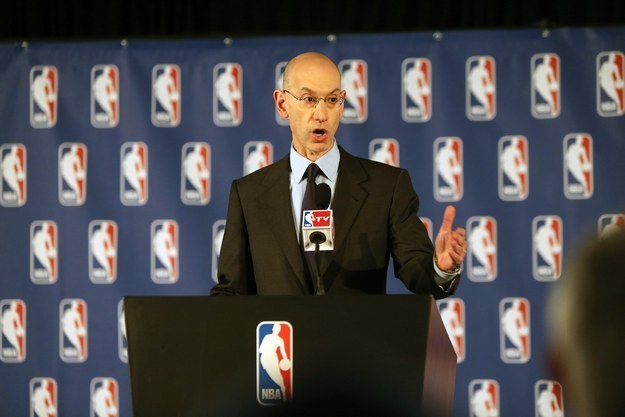 Will Sterling have to sell the team?
Judging from the early response from other NBA organizations, it appears that Silver will likely have more than enough support to force the sale of the team.
Owners siding with Silver will decide that Sterling is guilty of "conduct prejudicial or detrimental to the Association" under Article 35A(d) of the league constitution and should be removed.
They will also argue Sterling has damaged labor relations between the players and league.
Furthermore, owners can say that while the Clippers are not currently in financial trouble, Sterling's behavior has been detrimental to the Clippers organization. More than 10 sponsors, including Red Bull, CarMax, State Farm, and Kia, suspended or ended their relationship with the team when the news of Sterling's comments broke.
The team Sterling bought in 1981 for $13.5 million is now estimated to to be worth between $550 and $700 million. According to several estimates, the price could go as high as $1 billion.
What if Sterling doesn't want to sell?
Sterling's best argument is an antitrust case.
"The owners gathering together and taking a collective action to oust Donald Sterling and force him to sell his position in the Clippers could be deemed a 'group boycott' and a restraint of trade," attorney Darren Heitner told BuzzFeed. "Courts do not react favorably to group boycotts."
The league's best bet to avoid this is to carefully ensure that the sale process is as open as possible — possibly even opening it up to an auction.
It's a good bet to assume that Silver, a lawyer himself, has thought of this argument.
So that's it, Donald Sterling is going to sell the team and make a giant profit?
If the market dictates that's what the team is worth, Sterling is going to make a lot of money.
Sports Illustrated sports law writer Michael McCann breaks down what Sterling will have to give back in capital gains when the team sells for big money:
Sterling reportedly purchased the Clippers for $12.5 million in 1981. If he sold the team today, it would be worth at least $600 million, perhaps closer to $1 billion. Between federal and state capital gains taxes, Sterling would pay an approximately 33 percent tax rate on the difference between what he paid for the team and what he sold it for. For instance, if he sold the Clippers today for $1 billion, Sterling would pay capital gain taxes of 33 percent on a gain of $987.5 million. As a result, Sterling would owe Federal & state capital gain taxes of approximately $329 million.
What does this mean for the NBA?
Some have argued that banning Sterling sets poor precedent for the NBA that would allow the league to kick out other owners and gives too much power to the commissioner in the process.
According to attorney Heitner, Silver and the league need to be careful that two things don't happen:
"It is so important that Commissioner Adam Silver provides sufficient justification to cause the owners to vote for Sterling's termination. If the vote is vacated by a court of law, it could seriously dismantle the commissioner's powers that are believed to exist. Alternatively, if a court deems that Antitrust Law does not apply, it could lead to penultimate commissioner power and allow for more subjective decisions to be made in the future without fear of recourse."
Ultimately, it seems important to the NBA that Sterling's banning is not transformed into just a suspension with him back sitting courtside at some point in the future.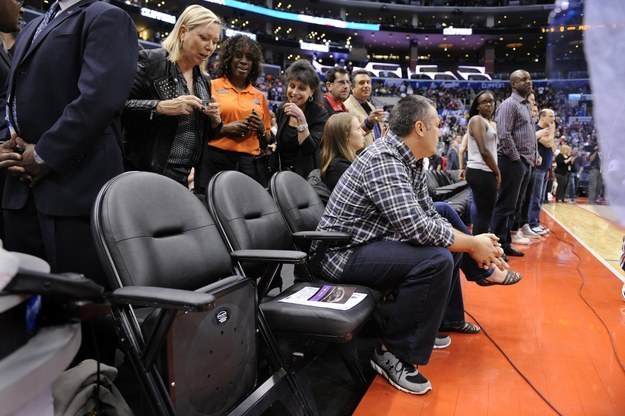 Correction: A previous version of this post misstated the year Donald and Shelly Sterling were married. It was 1955. (4/30)