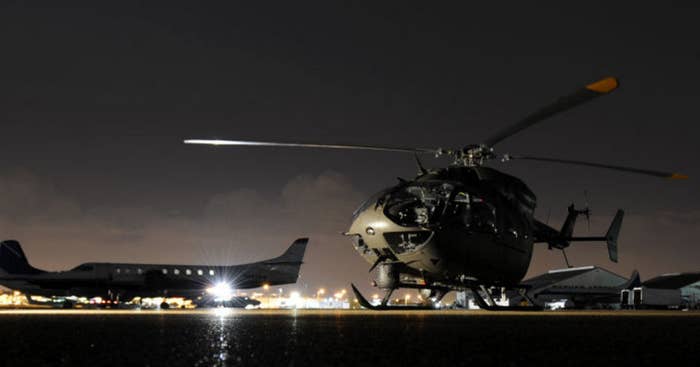 The US Department of Homeland Security denied reports that it shut down a program of aerial flights along the border with Texas and Mexico that conservatives have seized upon as evidence that President Obama is trying to "open the border" before Donald Trump takes office.
The program, Operation Phalanx, is a $50 million initiative authorized by the Obama administration in 2010 that intercepts drugs and people trying to illegally cross the border — along with helping people in distress. The Texas National Guard provides as many as 1,200 personnel to support U.S. Customs and Border Protection agents, and every flight along the roughly 1,200-mile border between Texas and Mexico includes two members of the National Guard and a CBP agent.
On Friday, a reporter for Watchdog.org published a story with the headline: "DHS shuts down aerial surveillance on border." The report triggered outrage at DHS and the Obama administration.
Conservative blogs picked up the Watchdog.org report — which the writer told BuzzFeed News came from a military source — with posts claiming Obama was killing the program to stunt Trump's border control agenda. Some headlines read: "With Malicious Intent – Obama's Homeland Security Shuts Down Aerial Surveillance of Southern Border…" and "BREAKING: In a Slap at Trump, Obama Just Did the UNTHINKABLE…"
Republican Texas Governor Greg Abbott tweeted the Watchdog story — saying Obama wanted to "open the border" before he leaves office — and got thousands of retweets. (Abbott's office did not respond to a request to comment.)

The firestorm began earlier this month, when Hector Garza, the local president of the National Border Patrol Council division in Laredo, Texas, said one of his agents came to him and said a border security operation "that can mean the difference between life and death" had been shut down.
Garza later told BuzzFeed News that multiple agents corroborated the account and that "I spoke to one of the agents that said it's already been a week since the last flight."
DHS would not say, despite repeated questions, whether there will be any more Operation Phalanx flights in 2016.
On Nov. 15, a representative for the Texas National Guard — whose pilots fly the helicopters in Operation Phalanx — walked into Congressman Henry Cuellar's office and told his staff that the Department of Homeland Security told the guardsmen that "this program is going away" for good.
"The National Guard came to my office and said DHS was not going to request any flight hours for 2017," Cuellar, a Democrat who represents Laredo, told BuzzFeed News. "The mission as of that day ceased."
In Laredo alone, U.S. Customs and Border Patrol statistics say that Operation Phalanx resulted in 10,559 apprehensions, 4,007 "turnbacks," and the seizure of more than 12,000 pounds in drugs from 2012 to 2015.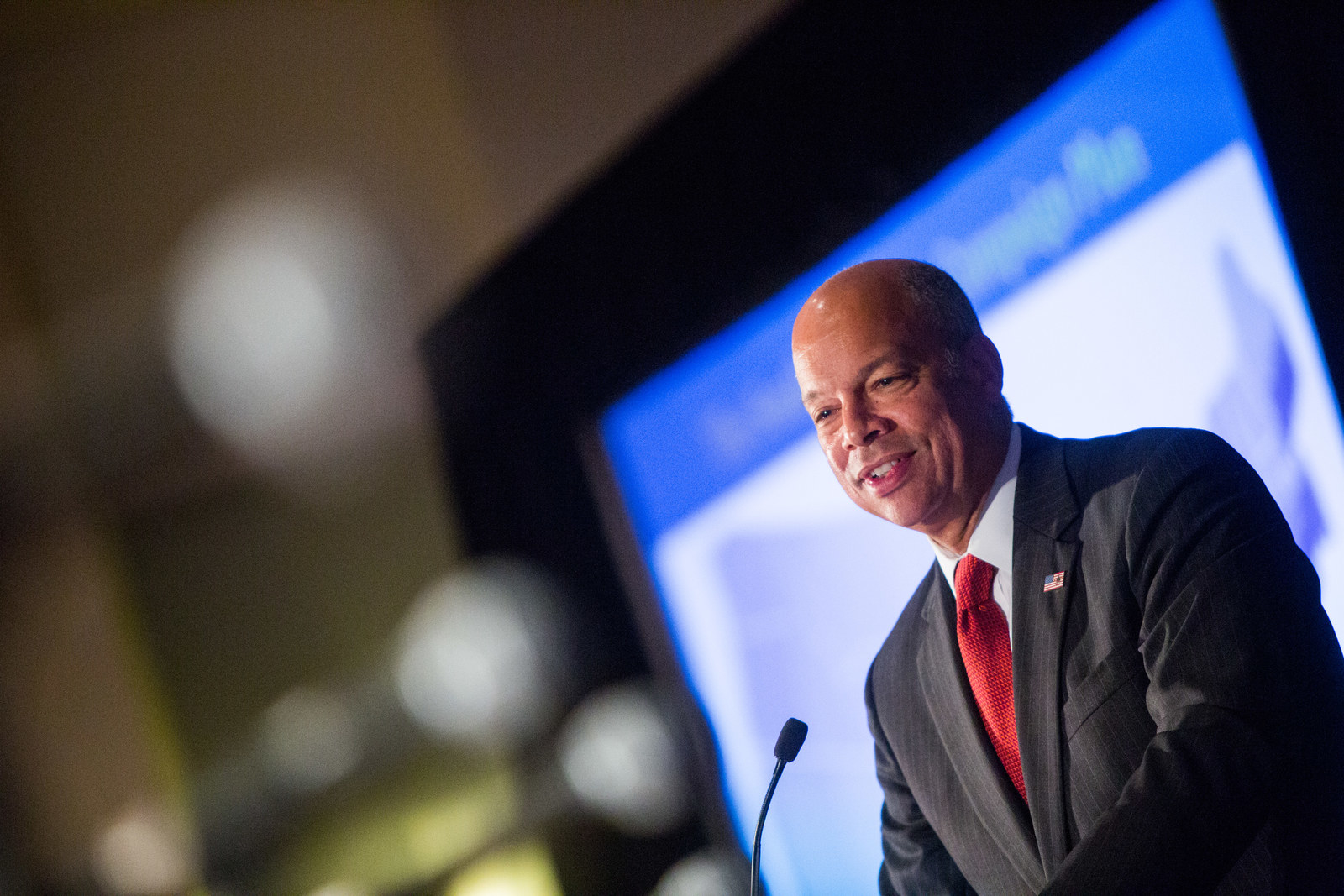 But DHS told BuzzFeed News that reports that the program has been fully shut down are inaccurate.

"U.S. Customs & Border Protection is looking to continue that partnership into 2017," said Dan Hetlage, the Customs and Border Protection media division director. "CBP has already reached out to the Department of Defense to request our partner's continued support."
As evidence, DHS showed BuzzFeed News part of a letter from Customs and Border Patrol Commissioner's office sent to the Office of the Secretary of Defense on November 16. The letter calls for the continued support of border security programs for 2017 through programs that have proven effective, including Operation Phalanx.
Congressman Cuellar says that DHS's response is "inaccurate," just "backtracking," and "they've reversed course."
"This is the second time that Homeland has done this," Cuellar says. In February, Cuellar and Abbott sent a letter to DHS secretary Jeh Johnson after DHS requested 3,850 hours of aerial protection through Operation Phalanx for 2016 — a 50 percent decrease in flight hours from the past year. The letter called the decision to cut hours imprudent and pointed out that Texas had committed $1.7 billion in state funds for border security. After they sent the letter, DHS increased the flight hours 50 percent in June.
Garza, the border patrol local union president calling DHS's comments about continuing to support the program "blatantly false."
"You're talking to someone who is on the border, not somebody in Washington. We know what's going on," Garza said. "Our agents specifically advised that that operation was shut down and there was no more funding. I think it's pretty clear who's lying."