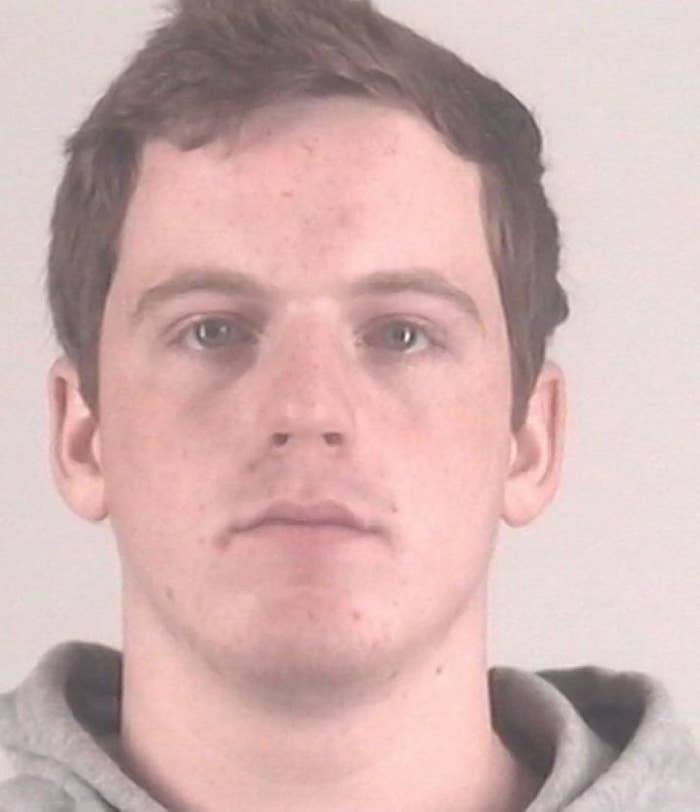 An Idaho judge on Friday sentenced a former Idaho high school football player accused of assaulting a mentally disabled teammate with a coat hanger to three years probation after accepting his guilty plea to one count of of felony injury to a child.
John R.K. Howard, 19, was originally charged with "forcible sexual penetration by use of a foreign object" after he and two other white football players were accused of assaulting black teammate Antwon McDaniel, 18, inside the Dietrich High School locker room on Oct. 22, 2015. He could have faced the possibility of life in prison if convicted at trial.
At a court appearance late last year in December, Howard agreed to a deal with prosecutors where he submitted an Alford plea, which allows him to maintain that he believes he is innocent but admits that if he went to trial he would be found guilty.
By pleading guilty to felony injury of a child, Howard faced a maximum sentence of ten years in prison. But District Court Judge Randy Stoker chose to accept the probation deal instead, which also calls for Howard to complete 300 hours of community service. He could have his conviction dismissed altogether if he completes his sentence without violating probation or committing any other crimes.
At the sentencing hearing, Stoker said Howard "recognized that what he did was wrong," adding, "It's not right, it's not right at all, but I don't think that's why we send people to the penitentiary," KTVB reported.
Stoker said that if Howard violates his probation he could re-sentence him to the maximum penalty.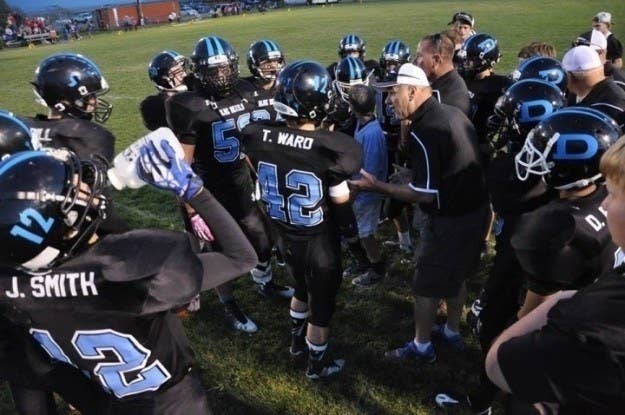 At the December hearing to announce the plea deal, Deputy State Attorney General Casey Hemmer, prosecutor in the case, called the attack "egregious," causing the victim a lot of suffering

However, Hemmer told the court that based on the evidence it was the prosecution's belief that McDaniel was not "raped, or pinned down and subjected to any sort of forcible penetration."
"We don't believe it's appropriate for Mr. Howard to suffer the consequences of a sex offender," Hemmer said. "But he still needs to be held accountable."
Howard's defense attorney said Friday that the victim later recanted his testimony to coaches, playing a recording that was provided to the court as part of the pre-sentencing investigation.
Howard was charged in May 2016 after McDaniel told investigators and testified that after practice he was lured into the locker room by his teammates who said they wanted to give him a hug. Inside the locker room, another white football player, Tanner Ward, shoved a coat hanger into McDaniel's anus. Howard then kicked the hanger "five or six times," McDaniel testified.

Ward, 17 at the time of the attack, was also originally charged as an adult but later had his case moved to juvenile court, where he has pleaded guilty. Another unidentified white member of the Dietrich High School football team involved in the assault is also facing charges in juvenile court.
"There was stuff going on in the locker room, there wasn't really any supervision in there at the time," Hemmer said at the December hearing. "The other party in this case that has pled guilty in juvenile court took a coat hanger and either inserted or swung or in some way caused it to become lodged in the victim's buttocks … It's the state's contention that at some point, Mr. Howard purposely kicked that hanger."
At Friday's sentencing, Howard's attorney said he kicked at the hanger, but not with the intention of hurting the victim.
On whether the state thought the attack was racially motivated, Hemmer said in Decemeber, "Your honor, based on what we've had, no. I will say that there are things that we found going around that school and that locker room involving a lot of the parties here that had racial undertones. But it's not our belief that this was a racially motivated crime. This was more of a vulnerable-victim-motivated crime. I think it probably would have happened to anybody that was in the same kind of circumstances and mental state as the victim here."

The Idaho Coalition Against Sexual Assault and Domestic Violence has expressed outrage over the case, calling for Idaho Attorney General Lawrence Wasden to make a public statement and take immediate action against his deputy.

In a statement posted on Facebook, the group said the plea deal reinforced "an acceptance of toxic masculine energy [in American culture], which is defined by domination, aggression, and domestic and sexual violence. The young man who was brutally penetrated was viewed as less than our dominant culture 'ideal' of masculinity. This was a sex crime."
"The actions by the football players and Dietrich High School were racist, a climate where hate and ugliness were tolerated. This was racism," the statement said.
"Deputy Attorney General Hemmer's actions and statements dehumanizes the young man who was heinously penetrated and fuels and sanctions our culture of sexism, racism, able-ism, domination, aggression, and violence, and in turn, the Office of the Idaho Attorney General is complicit in state-sanctioned sexism, racism, able-ism and violence. Nothing short of a complete retraction by the Attorney General of Hemmer's outrageous actions and statements and immediate action against Hemmer will be acceptable."
The local chapter of the NAACP has also called for U.S. Attorney Wendy Olson review the attorney general's investigation.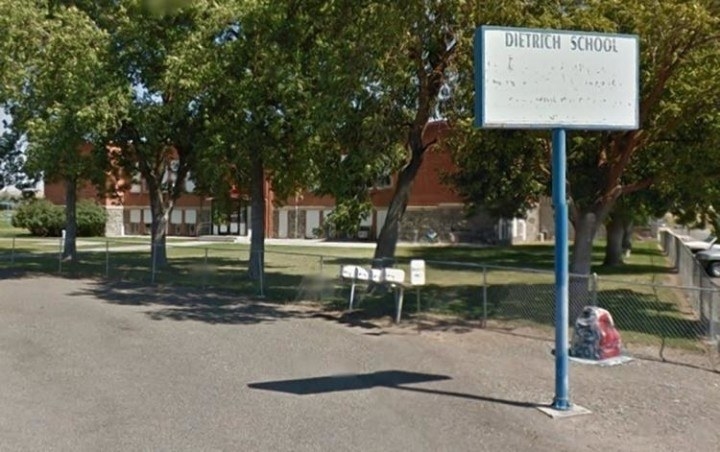 A $10 million civil lawsuit brought by the McDaniel family is currently pending against the school district and several administrators and coaches at Dietrich High School. The players are not named as defendants in the civil case.
In the civil case, the family claims that the defendants "were all on notice and well aware that [McDaniel] had learning disabilities and cognitive deficits that rendered him defenseless and helpless in coping with bullying, racial taunting, beating and rape."
The family claims that in the months leading up to the assault, McDaniel was harassed and bullied — and no adult in power did anything to stop the abuse. The defendants have said that the alleged victim didn't notify any official about alleged bullying, hazing, or harassment.
According to the lawsuit, in the summer of 2015, the victim was taunted and called racist names by Howard and other teammates including "Kool-Aid," "chicken eater," "watermelon," and "nigger." Howard also taught the victim a Ku Klux Klan song, "Notorious KKK," and demanded that he recite the lyrics.
The defendants in the case deny all wrongdoing. According to court filings, the school and district officials don't deny any of McDaniel's claims about his mental health, but they "assert that a disability does not necessarily indicate vulnerability or helplessness." In this case, the defendants said they were "not aware" of a vulnerability or helplessness.
In an affidavit filed by the family, McDaniel's child psychiatrist said that since the legal proceedings in these cases began last summer, McDaniel has been in and out of hospitals for treatment for "increased paranoia and agitation."
Dr. Samuel Pullen, who has been his doctor since 2011, said in his affidavit that he has treated McDaniel since the attack for "various episodes of increased agitation, anxiety and increased thoughts of suicide and aggression." Pullen said McDaniel is "experiencing flashbacks of the dramatic incident that occurred October 22, 2015 at Dietrich High School." On one occasion, Pullen said McDaniel told his parents he drank "toxic fluid" in an attempt at suicide.
"It is more likely than not that [McDaniel] will require housing in a facility...with continued medication for the remainder of his life, unless he can adapt to living with his parents," Pullen said.