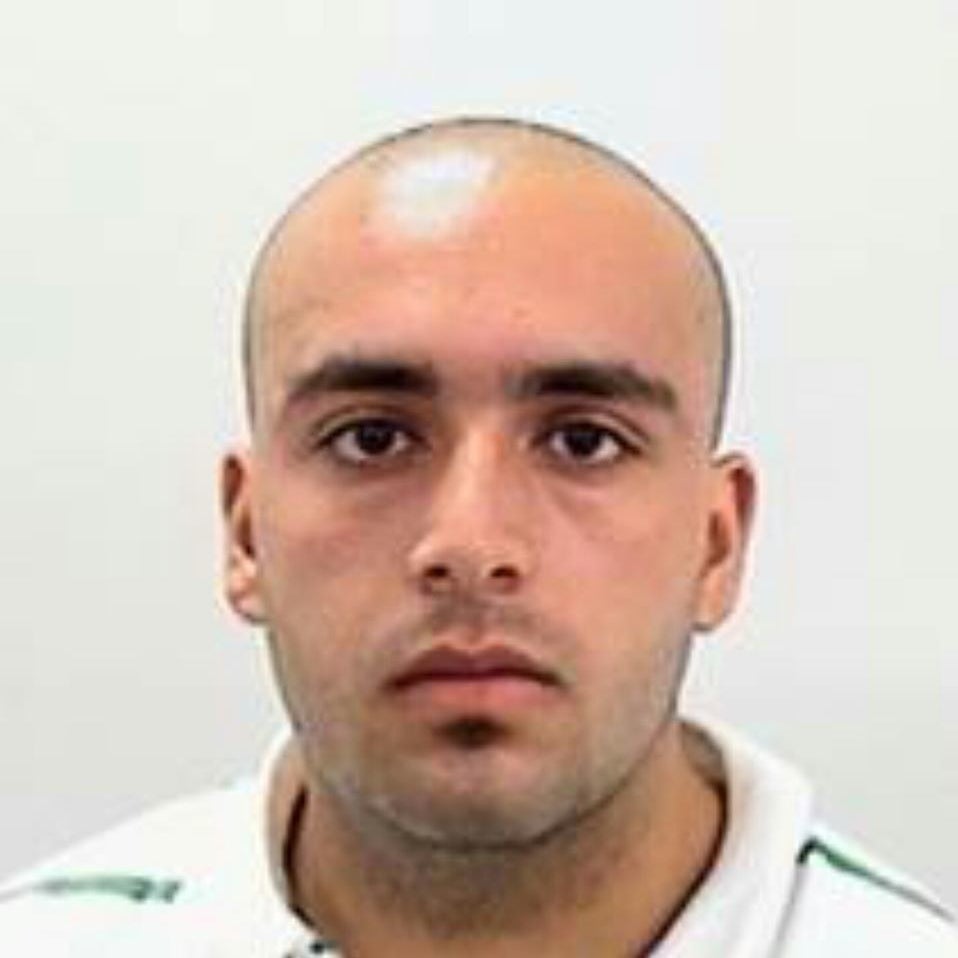 Ahmad Khan Rahami, the 28-year-old suspect in the Manhattan and Seaside Park bombings this weekend, lived in New Jersey with his family above their chicken restaurant that was a flashpoint for neighbors and had a "domestic incident" in his background.

Rahami — a US citizen who was born on Jan. 23, 1988, in Afghanistan — was arrested Monday after a shootout with police in Linden, New Jersey, that left two officers injured. He was spotted sleeping in the doorway of a bar hours after officials sent out a regional alert to cell phone users with his description.
The first blast happened in a trash can during a charity race in Seaside Park, New Jersey. No one was injured because the race start had been delayed. Hours later on Saturday evening, an explosion in Manhattan's busy Chelsea neighborhood injured 29, and a pressure-cooker device was later found four blocks away. On Sunday evening, more devices were spotted in a trash can on a New Jersey Transit stop in Elizabeth, New Jersey — police accidentally detonated those with no injures.
Rahami was charged Monday with five counts of attempted murder of a law enforcement officer, Union County Prosecutor Grace H. Park announced. Rahami is also facing two second-degree charges over his alleged possession of a handgun. Each attempted murder charge carries potential prison term of 10 to 20 years, while Rahami could also face jail terms of 5-10 years for each weapons charges.
Bail was set at $5.2 million by state Superior Court Judge Regina Caulfield. It is unclear if he has retained a lawyer yet. Prosecutors said Rahami likely faces federal charges in Manhattan over his alleged actions this weekend.
"We have every reason to believe this was an act of terror," New York City Mayor Bill de Blasio said Monday, adding there's "no other individual we're looking for." The FBI said there was "nothing to indicate he was on our radar."
A note found on Rahami when he was taken into custody contained references to the 2013 Boston Marathon bombing and American-born radical cleric Anwar al-Awlaki, according to multiple reports published Tuesday.
The note was described to NBC News as "a hodge podge, a rambling, disconnected, choppy series of references to past events."
The handwritten note also referenced the 2009 Fort Hood shooting that left 13 people dead and 30 others injured.
Al-Awlaki, who was killed in a US drone strike in 2011 in Yemen, was a spokesman for Al Qaeda in the Arabian Peninsula and editor of the terrorist group's online magazine Inspire.
NBC originally reported the note was found on an unexploded pressure cooker bomb left Saturday night on 27th Street in Manhattan, four blocks from where another exploded, but CNN and the Washington Post said the note was found on Rahami after his arrest Monday.
In 2014, Rahami was arrested on charges of possession of a weapon, aggravated assault, and unlawful possession of a weapon, court records show. The New York Times reported that court documents indicated he stabbed someone in the leg. This was the apparent domestic incident the FBI referred to.
He was jailed for three months, the Times reported, citing an unnamed law enforcement official, but court records show a grand jury didn't indict him. He spent a day in jail in 2012 for not obeying a restraining order and and in 2008 for unpaid traffic tickets, the official told the Times.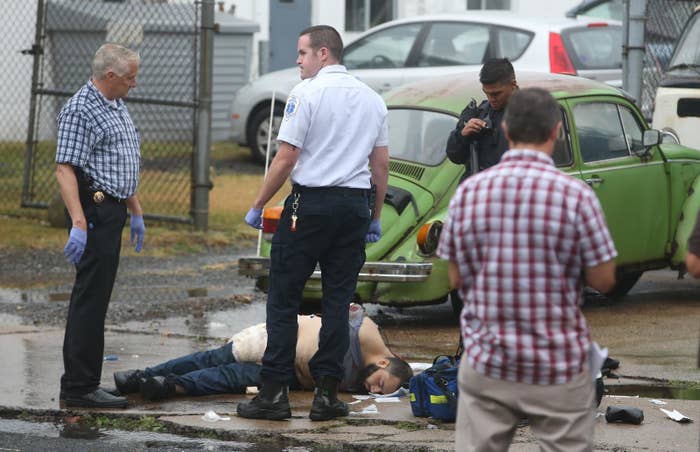 Travel Abroad
Rahami's most recent known address is in Elizabeth, New Jersey, where he lived with his family above their restaurant, First American Fried Chicken. Rahami worked at the family-owned restaurant. The residence was raided by police on Monday and possible evidence was removed.

His family sought asylum in the US when he was 7 years old, a senior US intelligence official told NBC News.
A neighbor who didn't want to be identified told BuzzFeed News Monday that they saw the family hanging outside the restaurant often. "They kept to themselves. They never really talked to anyone. The dad was in religious clothing, but the three sons weren't."
Rahami's friends and patrons, including Flee Jones, one of the rappers who posted the song "Chicken Joint" with Jean Adam Jr., on YouTube about Rahami's chicken restaurant in New Jersey, told the New York Times Monday that in recent years he changed drastically.
About four years ago Rahami went back to Afghanistan, Jones said. When he returned he began wearing traditional Muslim clothes, grew a beard, began praying during work, and became "serious and completely closed off," Jones said. "It's like he was a completely different person."

Rahami also made multiple visits to Pakistan — including one trip that was about a year long, CNN reported, citing an unnamed US Official. He also married a Pakistani woman.
Father Contacted The F.B.I. About His Son
The bombing suspect's father contacted the F.B.I. about his son in 2014, according to multiple reports.

On Tuesday, while speaking with reporters outside the family's restaurant, Mohammad Rahami said, "I called the F.B.I. two years ago," the New York Times reported.
Asked if he believed his son is terrorist, Mohammad Rahami responded, "No. And the F.B.I., they know that."
The AP reported that Mohammad Rahami said he contacted the F.B.I. in 2014 and told them that his son is a terrorist, but later retracted the statement, according to an official.
ABC News reported that in the summer of 2014 a "concerned citizen" called police in New Jersey to report that Mohammad Rahami had said that his son may be in contact with individuals overseas who were collecting explosives.
Based on this report, a "Suspicious Activity Report" was compiled on Rahami and sent to the F.B.I.
The FBI then interviewed Mohammad Rahami, who told the FBI that his son had traveled to Pakistan and was interacting with "bad people," ABC News reports.

Classmates Shocked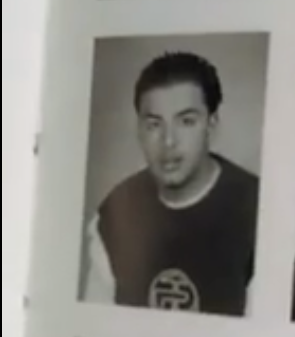 Rahami attended his freshman year of high school at Columbia High School in Maplewood, New Jersey, in 2003-04 before moving to Edison High School.
On a Facebook page for Columbia's alma mater, former classmates commented on a video uploaded Monday showing Rahami's yearbook photo. "Look at this shit here," the video was titled.
"He was in my 9th grade English class," Hakeem Ezzouhairy, 27, of Maplewood, told BuzzFeed News. "Very funny, class clown. Got along with everyone, was a very nice kid."
Ezzouhairy recalled Rahami playfully joking with other classmates and talking about sports.
"Never would I [have] thought years later he would be capable of something like this," Ezzouhairy said.
Rahami has at least one child with a woman he met at Edison High School, named only by Fox News as Maria.
The 26-year-old woman told Fox Rahami did not pay child support and was angry at Western culture.
"He would speak often of Western culture and how it was different back home," she said. "How there weren't homosexuals in Afghanistan.
"He seemed standoffish to American culture, but I never thought he would cross the line.

"One time, he was watching TV with my daughter and a woman in a [military] uniform came on and he told [their daughter], 'That's the bad person,'" she said.
Controversial Restaurant
In 2005, Rahami's father, Mohammad Rahami filed for personal bankruptcy revealing in court documents that he had incurred more than $45,000 in debt — $35,000 of it from credit card purchases.
At the time of the filing, Mohammad Rahami said he had just $100 in bank. His only other assets he claimed were $400 in clothing, $600 in jewelry, and $1800 in household goods and furnishings. He lists his marital status as separated and claims to have eight kids.
First American Fried Chicken was a source of tension in the community that led to clashes between the Rahamis and neighbors and police that apparently stretched on for years.

In a federal lawsuit filed in 2011 by Rahami's brother and father, the family alleged years of anti-Muslim harassment. The accused bomber is not named in the lawsuit but he reportedly worked there as well.
According to the complaint, Mohammad Rahami and two of his sons, Mohammad K. Rahami Jr. and Mohammad Q. Rahami opened First American Fried Chicken in 2002 at 104 Elmora Ave.
The lawsuit names the City of Elizabeth, the police department and several officers, and a neighbor and local business owner alleging civil rights violations connected to the ongoing dispute centered on the restaurant's business hours.
The dispute is centered around an ordinance adopted by Elizabeth in 2003 that "generally barred the operation of retail establishments between 10 p.m. and 6 a.m., if located below a residential unit in a residential or commercial zone."
The ordinance allowed for exceptions for establishment that "devote ninety-five percent of [their] business to the preparation and service of meals or food for consumption inside the retail establishment."
On Monday, the New York Times reported that Elizabeth Mayor J. Christian Bollwage confirmed that the city forced the Rahamis' restaurant to close nightly at 10 p.m.
"The City Council voted to shut it down at 10," Mr. Bollwage told the Times. "They kept getting complaints from neighbors; it was a distress to people in the neighborhood." A call placed to First American Fried Chicken on Monday morning went straight to voicemail.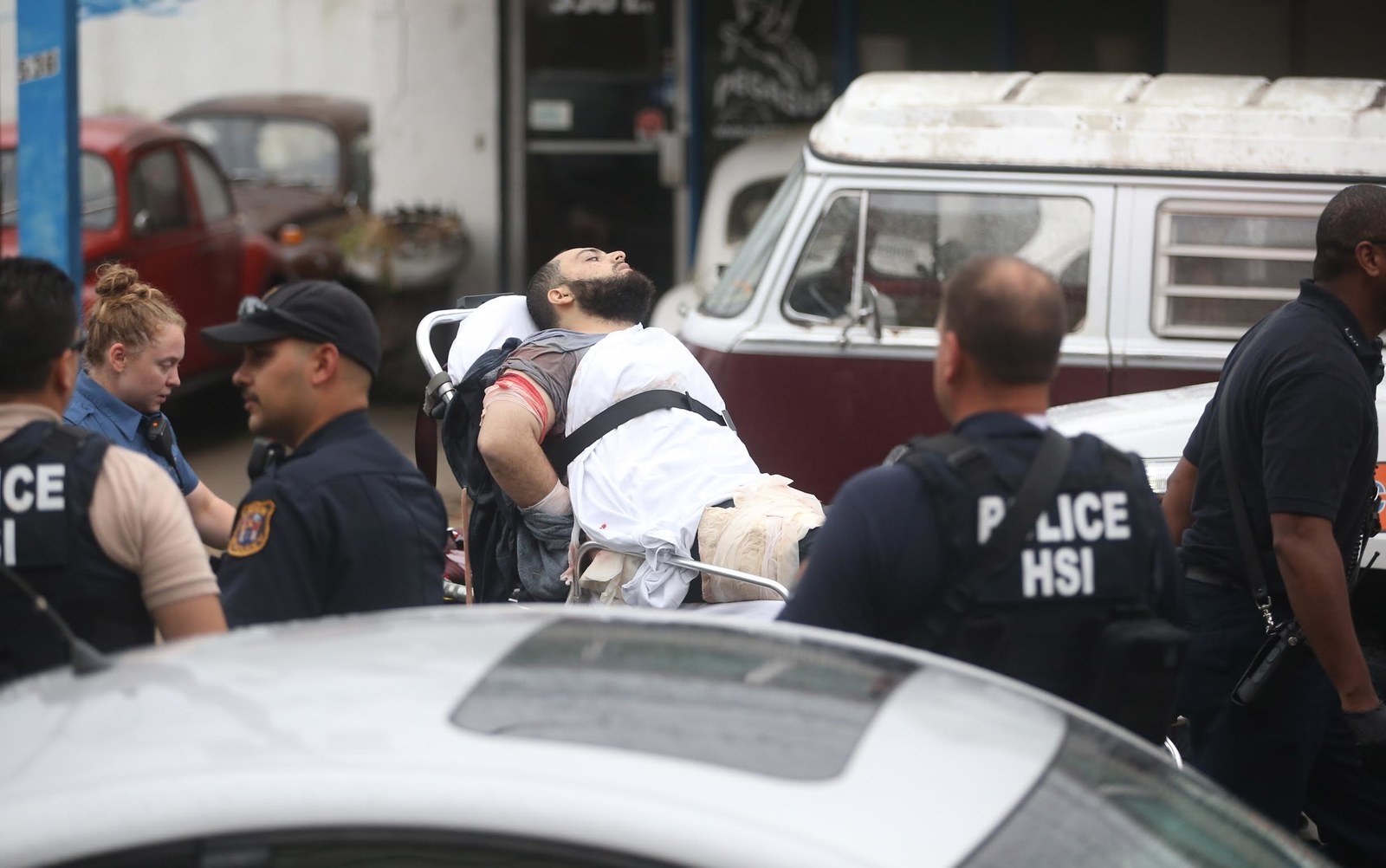 Starting in 2008, the family says it began to receive citations and summonses for violating a local ordinance that required certain businesses to close by 10 p.m. The family claims that it resolved the legal issue involving the ordinance on Sept. 25, 2008, where a ticket was dismissed.

According to the lawsuit, police and a local business owner "embarked on a course of conduct to harass, humiliate, intimidate, retaliate against force [the Rahamis] to close their business by 10 p.m." from April 28, 2009, through February 2011.
The Rahamis claimed that on one occasion, on April 26, 2009, several police officers showed up at the restaurant around 10 p.m. and told the family that they had to close the establishment. One of the Rahami sons showed the police court papers that explained that the restaurant was allowed to operate past 10 p.m. The officer responded "I don't believe this" and issued the family a ticket. On other occasions, police told the Rahamis to close the business and made comments "about crime in the neighborhood" and said "the restaurant presented a danger to the community and that "there is a lot of crime around here," according to the complaint.
The lawsuit also claimed that a neighbor, James Dean McDermott, the owner of nearby Dean Relay Press and Radio, walked into the restaurant and told the family that "Muslims should not have businesses here" and "Muslims are trouble." When the Rahamis told McDermott they were from Afghanistan, he allegedly responded that "Muslims don't belong here."
On one occasion, when police issued a summons to the family, the younger Rahamis complained about "selective enforcement in the neighborhood" and attempted to record a conversation with police on a hand-held device. Both sons were arrested, and one of the sons, Mohammad K. Rahami Jr., was charged with disorderly conduct and obstructing the police. Rahami later pleaded guilty to the obstruction charge, according to the lawsuit.
On June 24, 2009, the Rahamis attempted to file an internal affairs complaint with the City of Elizabeth, alleging mistreatment, harassment, and abuse of power. The lawsuit claims that a police lieutenant refused to accept their complaint. Two days later, on June 26, 2009, the restaurant received another summons for violating the 10 p.m. ordinance. The family said that the June 26, 2009, ticket was dismissed.
On Sept. 28, 2009, the elder Rahami received two tickets regarding two harassment claims by McDermott made on May 26, 2007, and July 20, 2007. Those harassment claims were dismissed in 2011, according to the lawsuit.
In a separate case in state court, Mohammad K. Rahami Jr. pled guilty to one complaint, admitting that on June 15, 2009, the restaurant was "open past 10:00 p.m." and it had "served more than six percent of takeout business" in violation of rule that 95% of the meals must be served inside the restaurant. Rahami was fined $200 plus court costs in the case.
According to the legal record, the civil lawsuit is still ongoing and was stayed in 2015 pending the resolution of additional legal matters involving the restaurant.

Talal Ansari, Tasneem Nashrulla, and David Mack contributed to this report.