Former Georgian President Charged With Abuse Of Power
Mikhail Saakashvili called the charges against him a "farce," according to reports.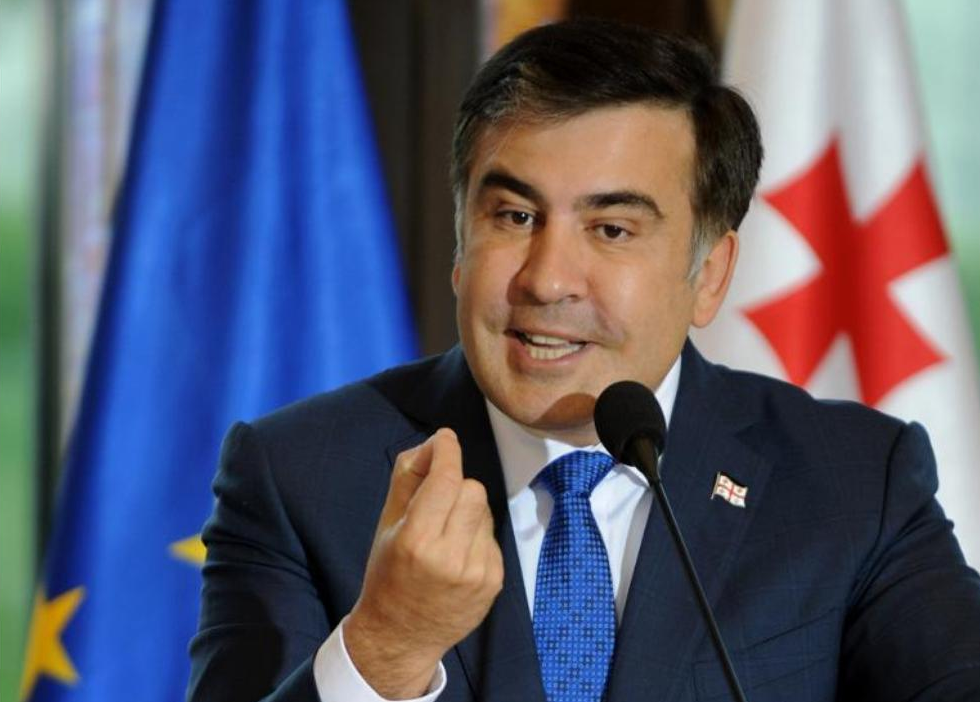 The prosecutor's office in Georgia has filed criminal charges against former President Mikhail Saakashvili, Reuters reports:
Saakashvili was charged with exceeding his authority but left the South Caucasus country of 4.5 million after his second presidency ended last November.

Other charges against him relate to the use of force to break up a protest in the capital Tbilisi in November 2007 and to a raid on a television station.

Saakashvili, 46, had failed to appear at the prosecutor's office on Monday after being summoned for questioning for the second time in four months.
"I will obviously not take part in this farce," Saakashvili posted on Facebook on Monday.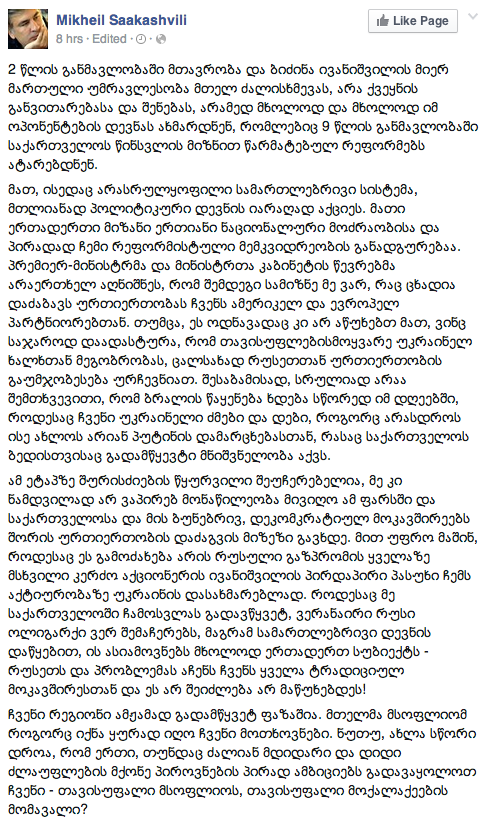 English translation posted by Saakashvili:
For almost two years, the govt and the majority lead by bidzina ivanishvili have focused all their efforts not on pursuing the development of our nation and making it more secure, but on prosecuting their opponents and putting in jail leaders who have reformed the country for 9 years.
They have turned judiciary into political machinery aiming at the elimination of the UNM and the destruction of my reformist legacy. As announced many times by the PM and his ministers, I am the next target. Obviously this behavior will generate tensions with our American and European allies. But it does not seem to bother leaders who have publicly claimed that they preferred improve ties with Russia to our sacred friendship with the free people of Ukraine. Therefore, this is not by chance that I was charged at that time, when our Ukrainian brothers and sister are so close to defeat Putin, which is also crucial for Georgia.
Nothing seems to stop this thirst for revenge, crackdown. I will obviously not take part in this farce and i will not become the reason why Georgia becomes at odds with its natural democratic allies. This call is a direct answer to my actions in order to help Ukraine by Gazprom's largest private stockholder Ivanishvili. When I decide to arrive in Georgia, there will be no Russian oligarch to stop me. However, only Russia will be pleased by starting this prosecution and it will create problems with our traditional allies, this is what I'm worried about.
Our region is at a turning point, the world is finally paying attention to our claims and our fight for independence and freedom. Is it the right time to let the personal obsessions of one man, even a very rich and powerful one, spoil our future as free citizens of the free world?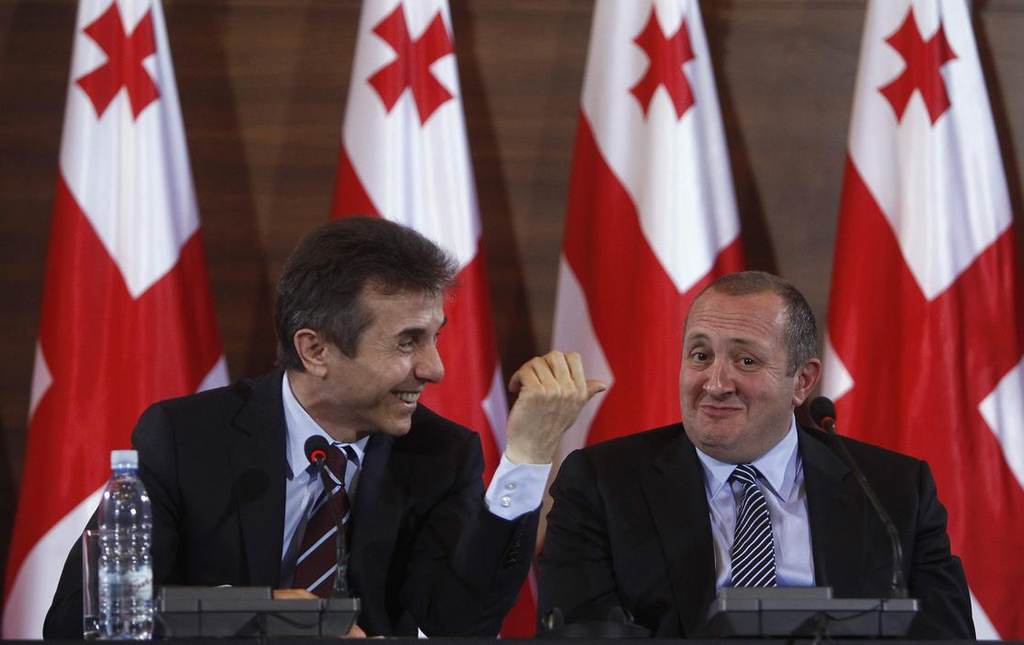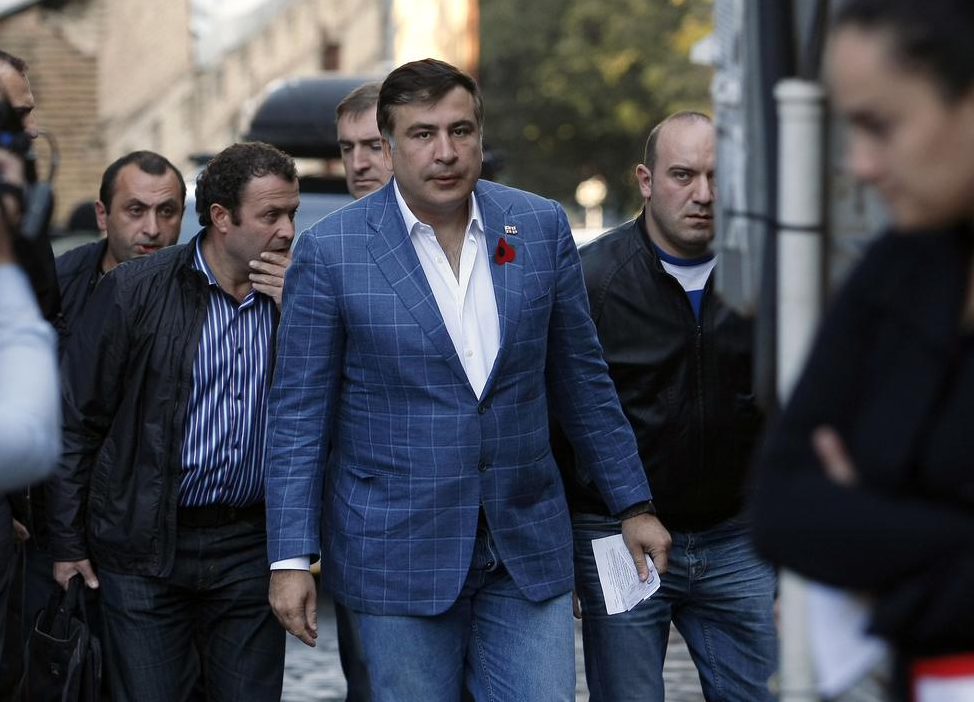 Arrests of several senior UNM officials followed Saakashvili's defeat. According to Reuters, leaders of Georgian Dream deny the prosecution of former officials is political and promise a fair trial.
Saakashvili's allies contend that the charges against him and others in the UNM are politically motivated. "This process is aimed at destroying the United National Movement. It's very bad for our country's image," Georgy Gabashvili, an opposition lawmaker, told Reuters.