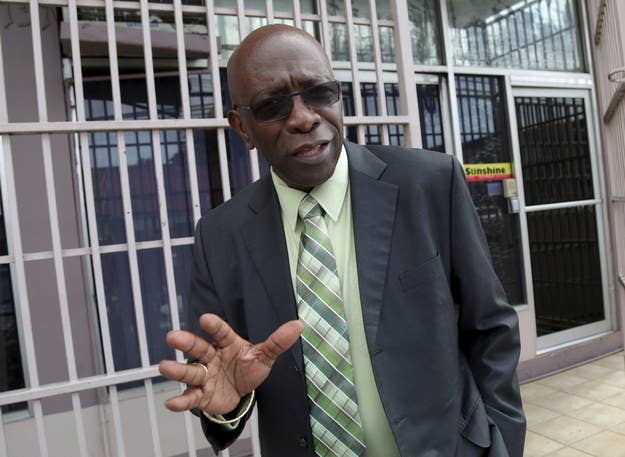 Former FIFA Vice President Jack Warner, accused of taking millions of dollars for his vote to hold the 2010 World Cup in South Africa, told supporters he will fight extradition to the U.S. where he and other FIFA officials face corruption charges.
A former member of Parliament in his home in Trinidad, Warner told supporters of his political party Wednesday he expects a long battle before he is forced to travel to the U.S. to face charges, the Associated Press reported.
"After presenting my case in court, let the judge decide," he said. "If he says I should go I will go. If he says I should stay, I will stay. But it is going to be a long hot summer."
Warner is accused of orchestrating a scheme that led to South Africa winning its bid to hold the 2010 World Cup, according to the federal indictments that rocked the international soccer community.
After he resigned his position on the FIFA executive committee in 2011 amid numerous corruption allegations, is alleged to have received $10 million from South African officials in exchange for his vote and those of other members of the FIFA executive committee (who are named in the indictment as co-conspirators).
According to the indictment, South African conspirators in the scheme referred to the bribery as a means to "support the African diaspora":
Co-Conspirator #1 learned from the defendant Jack Warner that high-ranking officials of FIFA, the South African government, and the South African bid committee, including Co-Conspirator #16, were prepared to arrange for the government of South Africa to pay $10 million to CFU [Caribbean Football Union] to "support the African diaspora." Co-Conspirator #1 understood the offer to be in exchange for the agreement of Warner, Co-Conspirator #1, and Co-Conspirator #17 to all vote for South Africa, rather than Morocco, to the host the 2010 World Cup.
Warner, who also served as president of CONCACAF — the Confederation of North, Central America and Caribbean Association Football, which includes the United States national team — allegedly received wire transfers of $10 million in early 2008 following the vote that granted South Africa the 2010 World Cup.
Warner is also accused of laundering $1.4 million of the funds through local businesses in his native Trinidad and Tobago.
Warner was granted bail of nearly US$400,000, but ordered to turn over his passport. He is reportedly due back in court July 9.

Since the indictment was unsealed, Warner has struck a defiant tone, posting online videos where he has denied the charges, accused the U.S. of meddling into FIFA matters to bully the organization.
He also struck back at comedian John Oliver, who bought time in Trinidad television and urged him to reveal FIFA secrets.
"That is none of his business," Warner said in a video posted online. "I take no instructions from him. What's more important, I take no instructions from an American at this point."
Warner's alleged dealings with South Africa date back to the early 2000s, when prosecutors say he accepted bribes of $10,000 in exchange for arranging non-tournament matches, or "friendlies," between CONCACAF and South Africa teams:
"In the early 2000s, Co-Conspirator #14, a member of Warner's family, had used Warner's contact in South Africa to organize friendly matches for CONCACAF teams to play in South Africa. At one point, Warner also directed Co-Conspirator #14 to fly to Paris, France and accept a briefcase containing bundles of U.S. currency in $10,000 stacks in a hotel room from Co-Conspirator #15, a high-ranking South African official."
According to the indictment, prior to the vote on South Africa for the 2010 World Cup, Warner agreed to give $1 million of the $10 million to "Co-Conspirator #1." During the years that followed, Warner allegedly made three payments to Co-Conspirator #1, totaling over $750,000, but never paid off the balance of the promised $1 million.
Warner and 13 co-defendants were named in a 47-count indictment unsealed in federal court in Brooklyn in May. The guilty pleas of four individuals and two corporate defendants were also announced.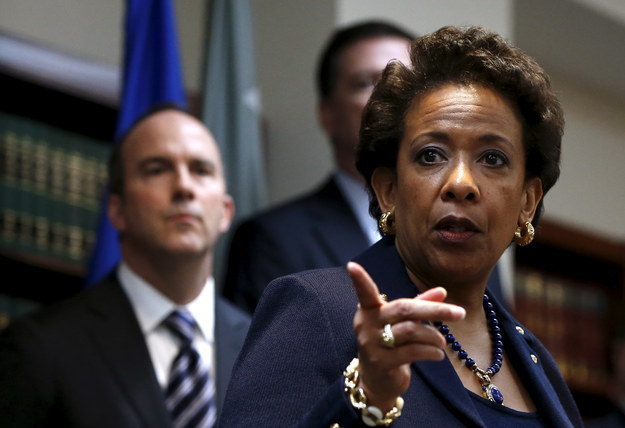 Warner and others face charges for conspiracy and racketeering related to the "well over $150 million in bribes and kickbacks in exchange for their official support of sports marketing executives" who were granted control of commercial rights to major soccer events over a more than two-decade-long corruption scandal dating back to 1991.
Another scheme detailed in the indictment involved a plan to rig the 2011 FIFA presidential election. An unnamed co-conspirator identified as "a high-ranking official at FIFA and AFC [Asia Football Confederation]" allegedly reached out to Warner to arrange a meeting of soccer officials to pitch his candidacy for president. The co-conspirator wired Warner $363,537.98, according to the indictment.
After the unnamed co-conspirator addressed the soccer officials at a May 2011 meeting at the Hyatt Regency in Trinidad and Tobago, Warner allegedly directed members of the group to pick up a "gift" in various conference rooms — an envelope reportedly containing $40,000.
In a statement to Press Association Sports, Warner declared his innocence on all charges.
"I have been afforded no due process and I have not even been questioned in this matter," he said. "I reiterate that I am innocent of any charges. I have walked away from the politics of world football to immerse myself in the improvement of lives in this country where I shall, God willing, die.

"The actions of FIFA no longer concern me. I cannot help but note, however, that these cross-border coordinated actions come at a time when FIFA is assembled for elections to select a president who is universally disliked by the international community.
"At times such as this, it is my experience that the large world powers typically take actions to affect world football. World football is an enormous international business.
"That is no longer my concern. My sole focus at this stage of my life is on the people of Trinidad and Tobago."
At the news conference announcing the charges in New York, Attorney General Loretta Lynch alleged that the corruption at FIFA is "rampant, systemic, and deep-rooted both abroad and here in the United States."
"It spans at least two generations of soccer officials who, as alleged, have abused their positions of trust to acquire millions of dollars in bribes and kickbacks," she said.

Officials in New York also have said their investigation was not focused on evaluating the integrity of the controversial voting processes that awarded Russia and Qatar the 2018 and 2022 World Cups, respectively. Swiss officials, however, have launched a separate investigation.