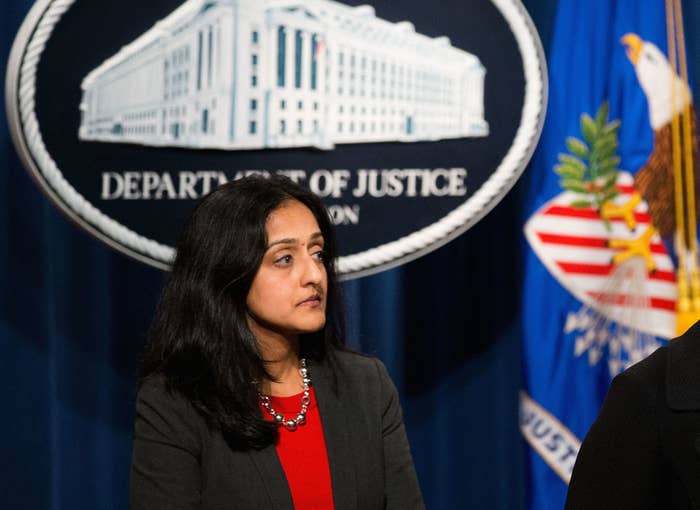 Attorney General Jeff Sessions' memorandum this week ordering a sweeping review of Obama-era police reform activities "reflects a lack of understanding on how the Civil Rights division works," Vanita Gupta, the former head of the Justice Department's Civil Rights Division, told BuzzFeed News.

Gupta, who negotiated an as-yet unsigned consent decree between the Department of Justice (DOJ) and the city of Baltimore in the wake of the high profile police custody death of teenager Freddie Gray, added that she was "disappointed" by the Sessions memo, but "not entirely surprised" given what he has said in the past on the topic — including during his Senate confirmation hearing.
During the Obama years, the DOJ launched a total of 25 probes into local law enforcement agencies to examine issues like deadly use of force and relations between police and minority communities. By the time Obama left office in January, the department was enforcing 14 consent decrees with law enforcement agencies, including in cities like Ferguson, Missouri, Chicago, and Cleveland. (A consent decree is the resolution of a dispute between two parties without the admission of guilty).
In the memo on Monday, Sessions called for a review that would include all investigations and consent decrees with troubled police departments initiated under Obama. Sessions wrote that it is not the "responsibility of the federal government to manage" thousands of local police departments, adding that "the individual misdeeds of bad actors should not impugn" the work police officers perform "in keeping American communities safe."
The memo reflected Sessions' past comments on police oversight. During his Senate confirmation hearing, Sessions suggested that as AG he would soften the DOJ's approach towards reform. He said that police departments "often feel forced to agree to a consent decree just to remove that stigma and sometimes there are difficulties there."
In response, Gupta said that Sessions' remarks "pit civil rights against crime fighting."
With respect to his comment about the "responsibility" of the DOJ, she noted "it is the responsibility of the federal government to enforce civil rights laws," adding that the reviews by the civil rights division are "not about looking at bad actors, it's about identifying systemic problems."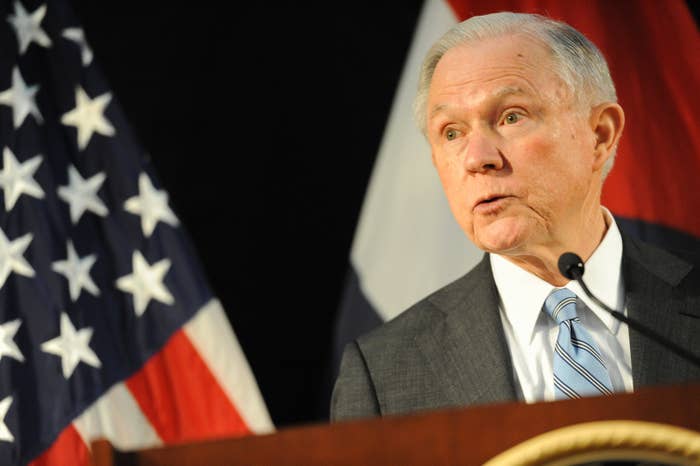 Other former colleagues of Gupta had grim reactions to Sessions' memo, too.

Civil Rights lawyer Scott Greenwood, who negotiated a consent decree between Albuquerque, New Mexico police and the DOJ, called Sessions' memo "horrifying."
Greenwood, who also worked on a task force at the outset of the Obama administration to lay the groundwork for the president's police reform strategy, called Sessions' approach "a radical, about-face from a department that has developed considerable expertise."
"It is manifestly unfair to the leadership in the cities [where consent degrees have been negotiated], as well as the residents, if the DOJ walks away or takes a different tone," Greenwood said.
Ex-DOJ official Christy Lopez — who headed the Civil Rights Division's Police Practice group, where she oversaw the investigations of the Chicago, Ferguson, and New Orleans police departments, among others — called Sessions' memo "a political statement."
"They didn't have to do it this way," Lopez said. "They could have quietly gone consent decree by consent decree, taken a look at it. They didn't have to put out a memo. That doesn't bode well."
Gupta said she was "scratching [her] head to understand what they mean" when DOJ officials mention reviewing existing agreements.
"Is [Sessions] asking for this review to make his constituency happy?" Gupta queried.
Officials from several cities with reform agreements in place indicated that they do not believe that Sessions would disrupt progress.
"The mayor's committed to seeing this through, and that's what's going to happen," said Greg White, Cleveland's Consent Decree Implementation Coordinator. "We don't anticipate that there's going to be any major kind of change in what the city's doing and so we're going to keep working."
"The [New Orleans Police Department] is committed to the process of reform, because we believe embracing 21st century policing is the right thing to do for our department and for our residents," an NOPD spokesperson said. "The current Attorney General's comments on his department's policies don't impact our commitment to constitutional policing and ongoing reform."
Indeed, in order to undo any of the terms agreed upon by those departments who have already signed agreements with the federal government, Sessions would need to get a judge to sign off.
"I think there might be a little hyperbole right now. Let's just wait and see," said former New Orleans Police Chief Ronal Serpas, who ran his city's police department during its consent decree negotiation. "I can't imagine a single federal judge overseeing a consent decree saying, 'Oh, we're done.' That judge has a duty and an obligation."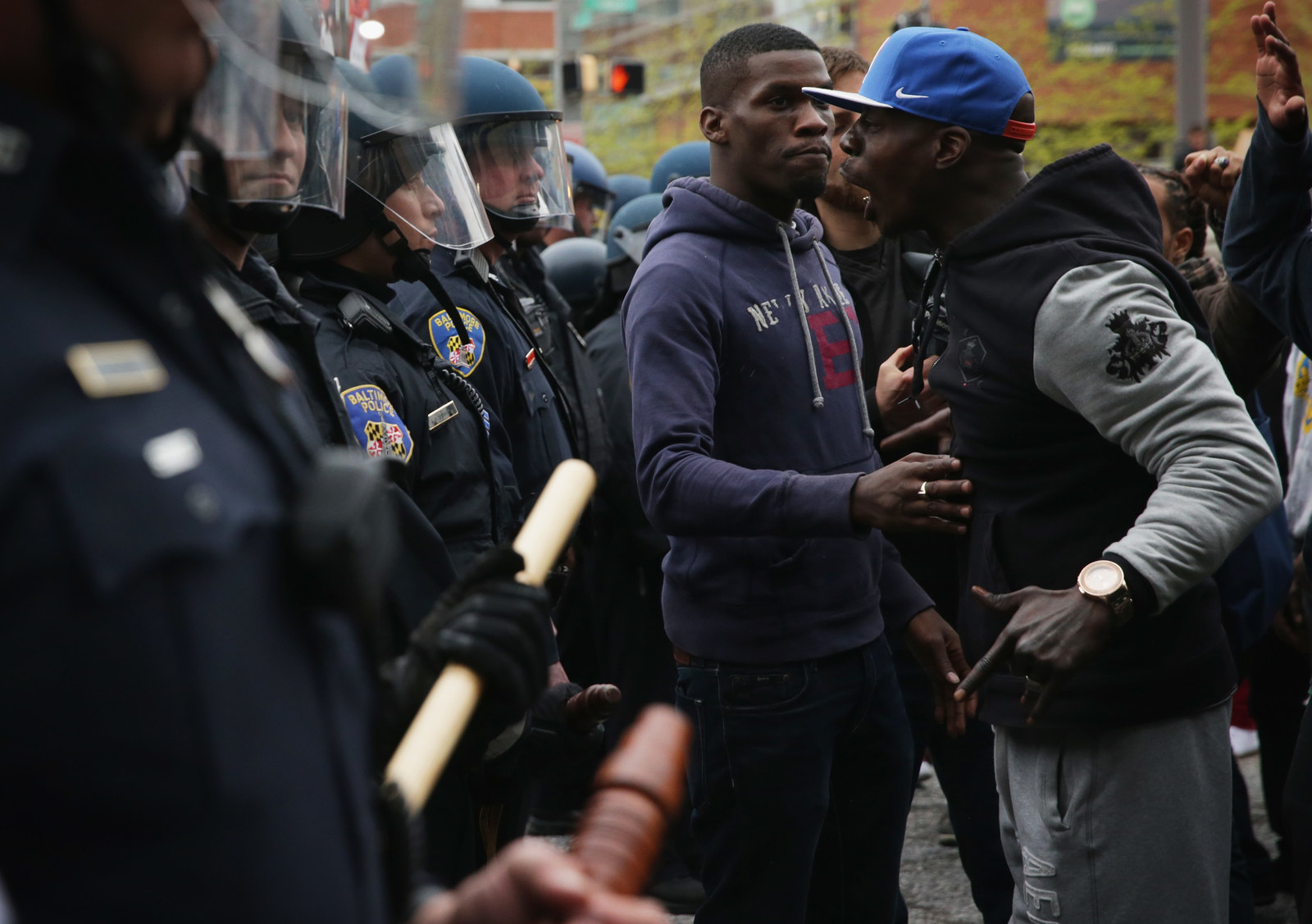 For Gupta and the others with whom BuzzFeed News spoke, Baltimore and Chicago — where the negotiations between police and the DOJ are ongoing — are of more concern than those cities with signed agreements.
Before putting out Sessions' memo, the DOJ asked a federal judge Monday to postpone a hearing on a Baltimore agreement for 90 days to "review and assess" the deal, which Gupta, while working under former AG Loretta Lynch, negotiated with city officials.
At a press conference Tuesday, Baltimore Police Commissioner called the move by the DOJ to delay "unnecessary" and "without a whole lot of justification."
"The AG talks about local control, and wanting to defer to local control, you have to wonder why there wasn't an engagement with the commissioner in Baltimore," Gupta said.
Chicago's police department — which was the subject of a scathing DOJ letter issued in January detailing a pattern and practice of excessive force within the department — is even earlier in the process than Baltimore. Sessions' memo led Mayor Rahm Emanuel and Police Superintendent Eddie Johnson to issue a joint statement reaffirming their commitment to reform.
"We can only speak for our intentions, we can't speak for the federal government's," their statement read.
"Reform is in our self-interest and that is why Chicago has been, is, and always will be committed to reform," the pair said.
Any disruption of reform efforts in Chicago, Gupta added, would have "repercussions."
"In Chicago, where we spoke to hundreds of police, thousands of residents, and looked through hundreds of thousands of documents, if that does not yield a change, I think it will be incredibly disruptive," Gupta said.