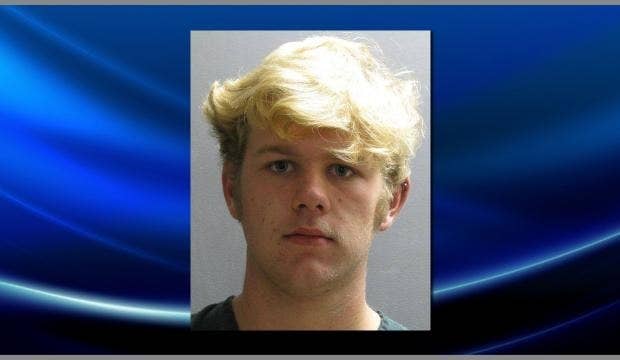 A Florida teen is facing murder charges after he allegedly beat his 69-year-old grandmother to death in a fight over beer.

The Florida Times-Union reports that 18-year-old Dylan Nicholas Broughman became enraged after his grandmother, Joyce Ann Courson, hid his beer while he was showering at their Jacksonville home on October 10. He is accused of allegedly kicking her, punching her in the face, and throwing her into a wall.
Broughman was initially charged with battery of a person over the age of 65. A week later, Courson succumbed to her injuries and the charges were upgraded to murder.
"She took the beer and he just flipped out and I guess she wouldn't tell him where she put it, so he started punching holes in the wall, then destroying the house pretty much and then blaming her," Dillon Ross, a 22-year-old roommate who was home during the fight, told the Florida Times-Union. "I didn't think anything of it until I heard this ridiculous crash. That's when it was like this turned into something crazy. After the crash, I heard the grandmother screaming for help."
Broughman's mother, Tracey Lynn Broughman, who is also Courson's daughter, defended Broughman to the press this week, telling local reporters, "He's a very calm sweet boy, but he does have some issues."

Police records reveal that Tracey Broughman was also arrested in June 2016 on battery charges against her mother. In the police report, Dylan Broughman tells police that his mother battered Courson leaving red marks on her forearms. He also said that he witnessed his mother and grandmother fighting on more than one occasion. Those charges were later dropped.
After Courson died on Oct. 18, Tracey Broughman called her mother "my best friend" and told reporters "I am sick for the loss of my mother. I am sick for the loss of my son."
Dylan Broughman is currently being held by the Jacksonville Sheriff's office without bond. His next court date in the murder case is scheduled for Nov. 9.