Florida Restaurant Selling $35 Lion Meat Tacos
Despite public uproar, and contrary to initial reports, Taco Fusion will continue to sell the exotic lion tacos.
Taco Fusion, a restaurant in Tampa, Florida, raised more than a few eyebrows by serving tacos stuffed with lion meat.
The restaurant is known for its exotic selection of taco fillings, filed under "Safari Tacos" on their menu, ranging from shark to rattlesnake.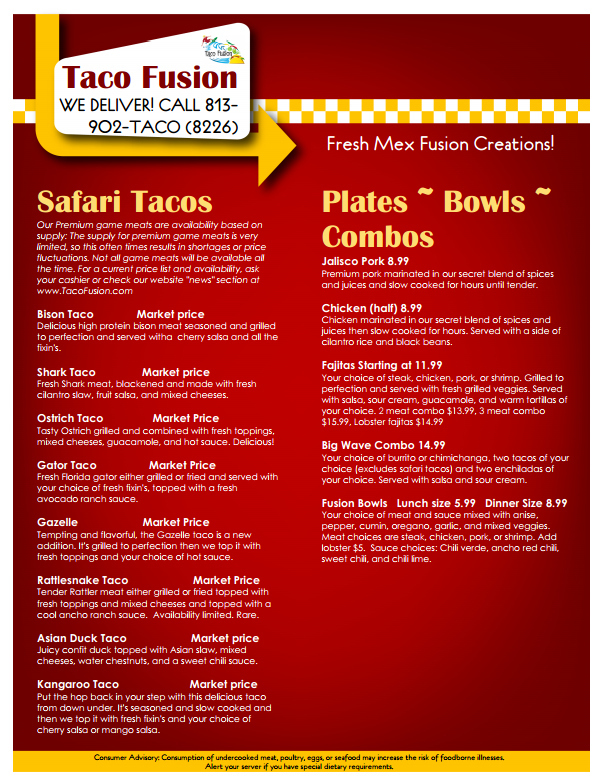 Earlier today, KABC in Tampa, FL reported that Taco Fusion said on their website they would remove the controversial lion meat tacos from its menu:
"Thank you all for the feedback regarding the lion meat promotion at Taco Fusion. Some of you were supportive, some of you were angry. We listened to everyone and decided to no longer carry lion," the restaurant said on its website. "The lion meat is sold out and we do not plan to carry it again. Thank you all for your feedback."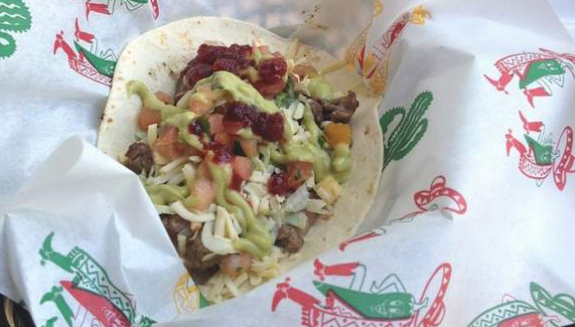 The statement from Taco Fusion that the restaurant was removing lion from the menu was not found on the company's official website. Taco Fusion also deleted their Facebook page.
Taco Fusion posted this defense of breeding animals such as lions for consumption on their company blog: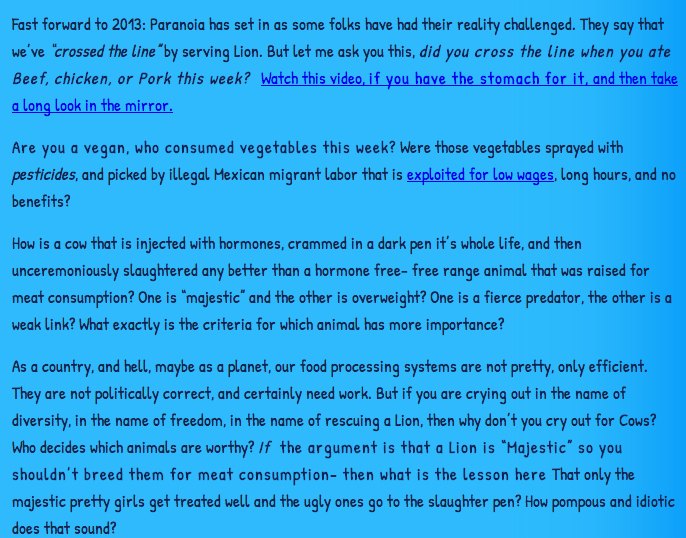 Despite earlier reports, however, Fox 13 Tampa Bay reports that Taco Fusion is ordering 50 more pounds of lion meat:
BuzzFeed reached out to Taco Fusion for comment, but has yet to hear back.