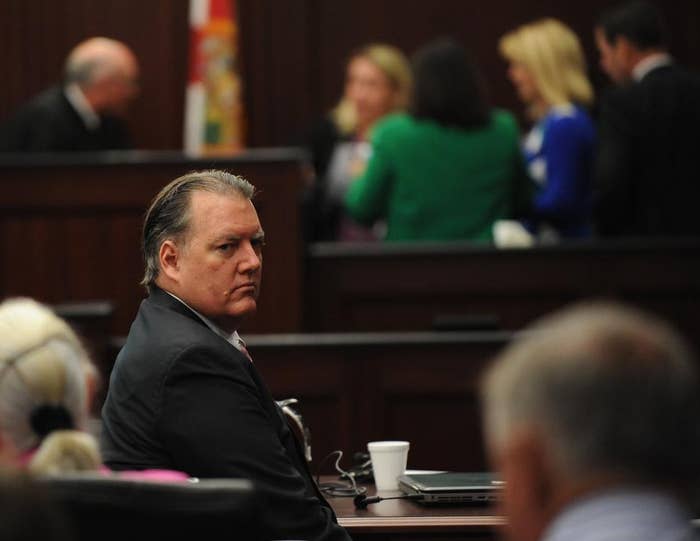 A Florida jury has convicted Michael Dunn of first-degree murder for the killing of 17-year-old Jordan Davis in Jacksonville, Florida.
The jury of seven white men, three white women, one black man, and one black woman deliberated for five and a half hours before returning a verdict in the retrial for the November 2012 killing of the black teenager by Dunn.
On Nov. 23, 2012, Dunn fatally shot Davis outside a Jacksonville gas station while he was parked in an SUV with three friends. The 47-year-old Dunn got into an argument with the teens over loud music and was allegedly threatened by Davis. Dunn shot multiple rounds into the car, hitting only Davis.
In February, Dunn was convicted of three counts of attempted murder and weapons charges. The jury was hung on the first-degree murder charge for the killing of Davis. Jury deliberations in the first trial lasted 32 hours.
Under Florida law, Dunn must be sentenced to life without parole for the first-degree murder charge. He is already facing more than 60 years for the other charges he was convicted of during the first trial.
His sentencing is scheduled for Oct. 17.