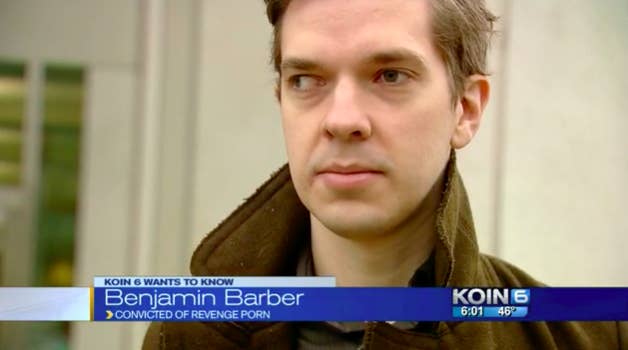 An Oregon man who published videos he filmed of himself and an ex-girlfriend on porn websites without the woman's consent became the first person convicted under the state's "revenge porn" law this week.

Benjamin Barber, 31, was convicted of five counts of unlawful dissemination of an intimate image and given a six-month jail sentence plus five months probation, according to authorities.
But Barber, who admits to filming and disseminating the sexually explicit content, believes he did nothing wrong and, in fact, is the real victim in this case.
In a bizarre interview with local CBS News affiliate KOIN 6 Barber told a reporter, "I understand that the judge was increasingly offended by my arguments that if the person owns the copyright and it is them that appears in it, they shouldn't be arrested or charged."
Asked if he thought what he did was creepy, Barber said, "I understand that people are going to think I look creepy. I have a blown out eye."
He added that he believes Oregon's revenge porn law, one of many passed by states around the country over the last few years, is "literally unconstitutional." Barber told KOIN 6 he is suing the state for violating his first amendment rights.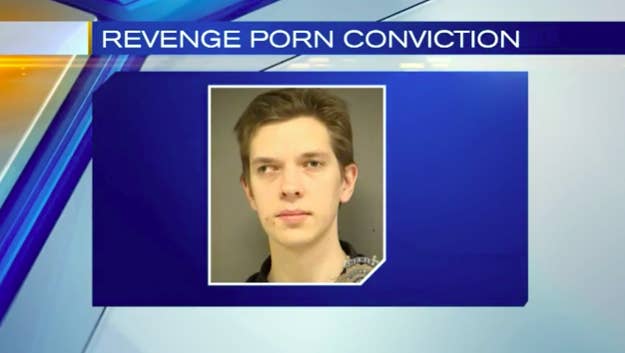 Oregon passed the law in 2015 after several women who were exploited by exes and had their images published online campaigned for state lawmakers to pass legislation. One of those women, Christina Gordon, testified before the state senate that she had discovered her supervisor obtained about 100 sexually explicit or nude photos of past and present female employees, including one he stole from her iPhone and shared with strangers.

Along with Oregon, 33 other states and the District of Columbia have passed revenge porn laws. The first state to pass legislation was New Jersey in 2004.
Many of these states have seen individuals convicted for violating revenge porn laws.
In December 2014, Noe Iniguez, 36, became the first California man sent to prison under the state's revenge porn law.
In March 2014, Iniguez posted a topless photograph of an ex-girlfriend on Facebook, labeling her a "drunk" and a "slut" and calling for her to be fired from her job. He was sentenced to a year in prison.
That same year, a San Diego man was sentenced to 18 years in prison for operating a revenge-porn website in the first criminal prosecution of a cyber-exploitation site operator in the US.
Congress is also considering action.
Earlier this year, California Rep. Jackie Speier introduced a bill that would outlaw the spread of non-consensual pornography on the internet, calling it the Intimate Privacy Protection Act.