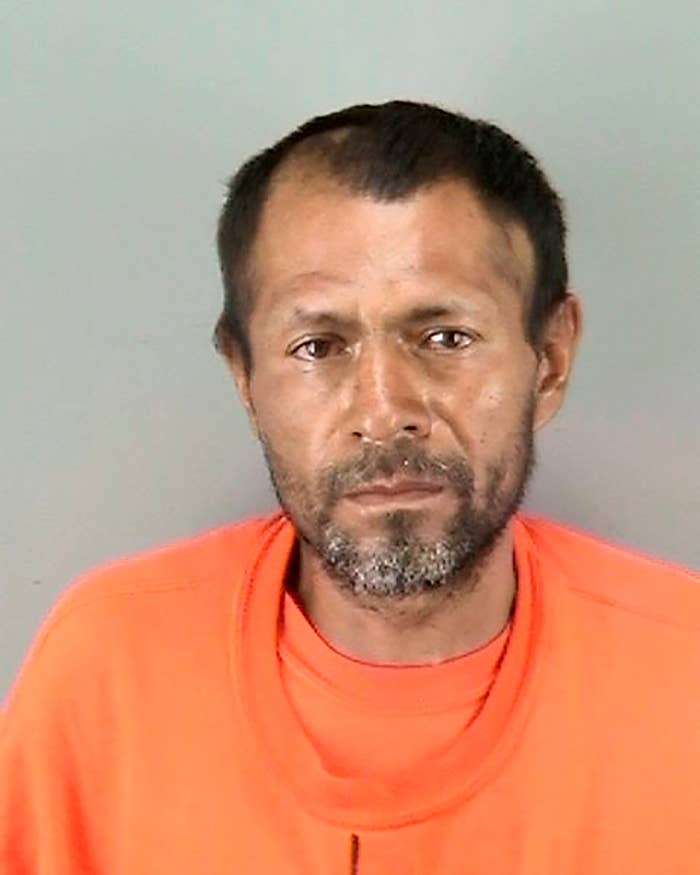 The Department of Justice on Friday issued a warrant for the arrest of the undocumented immigrant acquitted on murder charges in the 2015 shooting death of 32-year-old Kate Steinle on a San Francisco pier.

The warrant states that Jose Ines Garcia Zarate violated the conditions of his supervised release because he was found guilty in the Steinle case of being a felon in possession of a firearm.
In the warrant, DOJ officials point to an "existing federal detainer" requiring Garcia Zarate "be remanded into the custody of US Marshals Service to be transported to the Western District of Texas."
Garcia Zarate is currently being held in state custody in California where he is scheduled to be sentenced in mid-December. Depending on the sentence he receives for the gun charge, a DOJ official confirmed that Garcia Zarate could be taken into federal custody then or after he serves his sentence.

Immigration and Customs Enforcement deputy director Tom Homan has previously said that, following the conclusion of the case, ICE "will work to take custody of Mr. Garcia Zarate and ultimately remove him from the country."
Garcia Zarate, who was in the US illegally after five previous deportations, had been released from a San Francisco jail several months before the Steinle shooting in spite of a request by federal immigration authorities that he continue to be detained. The case drew attention to San Francisco's "sanctuary city" policies, which then-candidate Donald Trump blamed for Steinle's death at the 2016 Republican National Convention.
In a 2015 interview, Garcia Zarate admitted to firing the gun, but said that it was an accident.
During the trial, Garcia Zarate's lawyers presented evidence that the bullet ricocheted off the ground, which they argued showed that it was an accident.
Prosecutors argued that Garcia Zarate brought the gun with him and pointed it at Steinle after sitting on the pier for more than 20 minutes and thinking about his actions.
"He did kill someone. He took the life of a young, vibrant, beautiful, cherished woman by the name of Kate Steinle," San Francisco Deputy District Attorney Diana Garcia told the jury on Nov. 21, according to the AP.
Defense attorney Matt Gonzalez had, on Nov. 20, told jurors that prosecutors' version of events was a "wild narrative of a desire to hurt someone he does not know."
Jurors acquitted Garcia Zarate of first-degree murder charges on Thursday after six days of deliberations.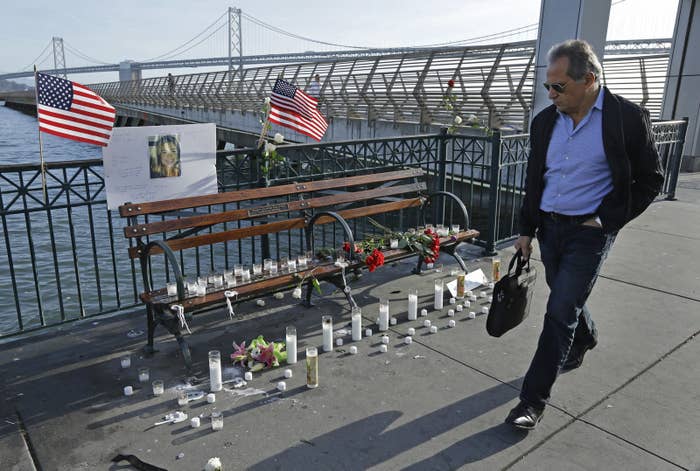 Following the verdict, Attorney General Jeff Sessions said in a statement: "San Francisco's decision to protect criminal aliens led to the preventable and heartbreaking death of Kate Steinle."
"While the State of California sought a murder charge for the man who caused Ms. Steinle's death — a man who would not have been on the streets of San Francisco if the city simply honored an ICE detainer — the people ultimately convicted him of felon in possession of a firearm," Sessions said.
In a statement Friday, White House Press Secretary Sarah Huckabee Sanders said the verdict underscores the danger to public safety "when our nation fails to enforce its laws."

"It's more important now than ever for Congress to secure our borders and provide the resources, including more ICE officers, needed to deport criminal illegal aliens and to finally stop sanctuary city policies that cause needless loss of innocent life," Sanders said. "Politicians who fail to address these needs share responsibility for preventable crimes committed against innocent Americans."
President Donald Trump on Thursday called the verdict "disgraceful."

"A disgraceful verdict in the Kate Steinle case!" he tweeted. "No wonder the people of our Country are so angry with illegal immigration."
Kate's Law was passed by the House of Representatives in June 2017, stripped of language that would have required mandatory minimum prison sentences for deported felons who re-enter the US. It has not yet been voted on in the Senate.