Santa Barbara Shooting Victim Won't Be Forgotten, If His Father Has Anything To Say About It
Richard Martinez has been grieving his son's murder publicly, making himself accessible to any reporter eager to hear his family's tragic story. "I wanted Chris to be a name and a face, not a number."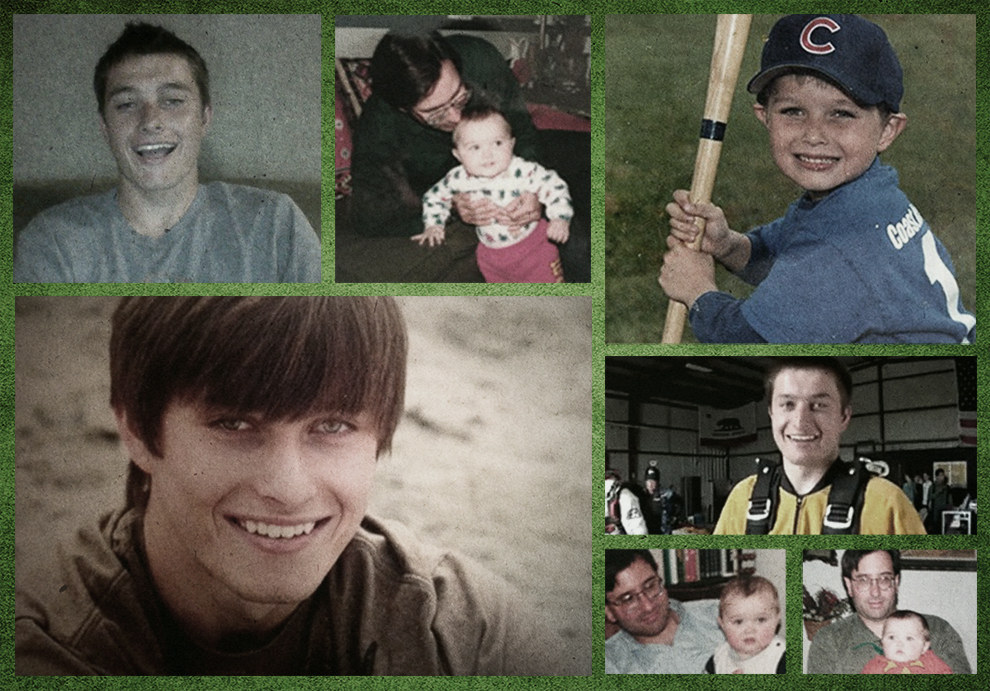 The last time Richard Martinez saw his son, Chris, was during Mother's Day weekend. Chris wanted to arm wrestle.
"A few months back, I told him I was getting back in the gym," Richard said. "Chris never felt the need to lift weights — he played basketball, football, baseball, and you know when you're young you don't have to do as much. I told him I was getting stronger, and he said, 'Let's arm wrestle!'"
Richard told Chris to give him a little time to build himself up first.
When Chris went to see his dad on Mother's Day weekend, he asked him, "Are you ready?" Richard said he still needed more time in the gym.
"And that's when he warned me that he started lifting weights too!" Richard said, laughing. "He was competitive with almost anything, even with me."
Two weeks later, 20-year-old Chris was the sixth and final victim of the shooting spree near the University of California, Santa Barbara, gunned down as he was walking into the I.V. Deli in Isla Vista.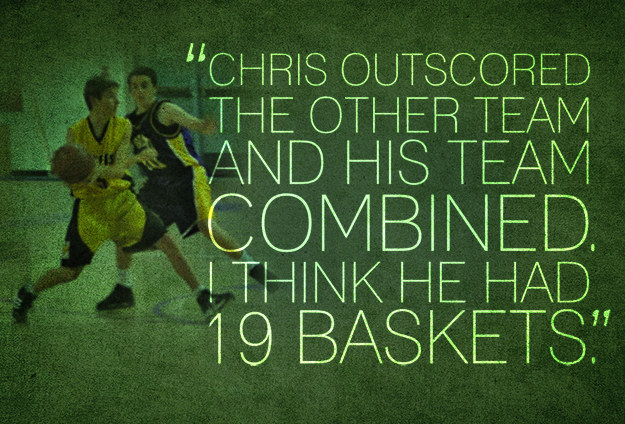 In the month and a half since his son was killed, Richard Martinez has been grieving publicly — making himself accessible to any reporter eager to hear his family's tragic story. But at the same time, he has found it difficult to deal with the way the media chooses to tell the story of the May 23 massacre that took the lives of seven people, including the gunman, Elliot Rodger.
Last month, Richard sat down with Barbara Walters for a 20/20 special report on Rodger and the UCSB massacre. Richard said Walters interviewed him for 45 minutes; about one minute aired.
It is certainly not uncommon, especially in TV, for segments to be short. After the interview, Richard and his PR handlers were told by ABC that he only be featured for only two or three minutes during the broadcast. ABC did not respond to multiple requests to comment for this story.
"I hated it," Richard said. "The title, for one thing."
The 20/20 special, titled "The Secret Life of Elliot Rodger," aired June 27. It was promoted by ABC as the exclusive first interview with the killer's father, Peter Rodger. The hour-long broadcast featured many never-before-seen photos of Elliot Rodger; chilling clips from his YouTube videos, where Rodger wonders in front of the camera why girls won't have sex with him ("Look at me, I'm gorgeous"); and dramatic readings by a voice-over actor from his manifesto detailing his day of retribution ("I will slay every person I see," "I will be a god"). A spokesman for Peter Rodger told BuzzFeed that he had "no problem with the program."
"I've worked with a lot of mentally ill people. A lot," said Richard, who is a practicing criminal defense attorney. "Someone who is as mentally ill as Elliot Rodger is not an accurate historian about what is going on in his own life. It was a wrongheaded, sensational way to present what happened."
During the part of his interview that did air, Richard described his son as "quiet, kind, humble, graceful, funny, and at the same time the most competitive person you'd ever meet."
From there, 20/20 cut to Walters saying that Richard blames the NRA for the massacre, then to a clip of him speaking at a press conference the day after the shooting. And then Richard's airtime was up.
Richard told BuzzFeed that he doesn't resent that his public grieving process has shaped him into a spokesperson for gun control. He spent the week leading up to July 4 traveling with members of the activist groups Everytown For Gun Safety and Moms Demand Action to Florida, Pennsylvania, Tennessee, and Iowa to deliver 2.5 million postcards with his rally cry for the victims of gun violence ("Not One More") to the offices of lawmakers on behalf of their constituents asking them to support stricter gun laws.
He said the reason he's agreed to every interview request, no matter how small, is his commitment to Chris.
"I wanted Chris to be a name and a face, not a number," he said. "And I realized that I have a limited amount of time. All stories have a life cycle."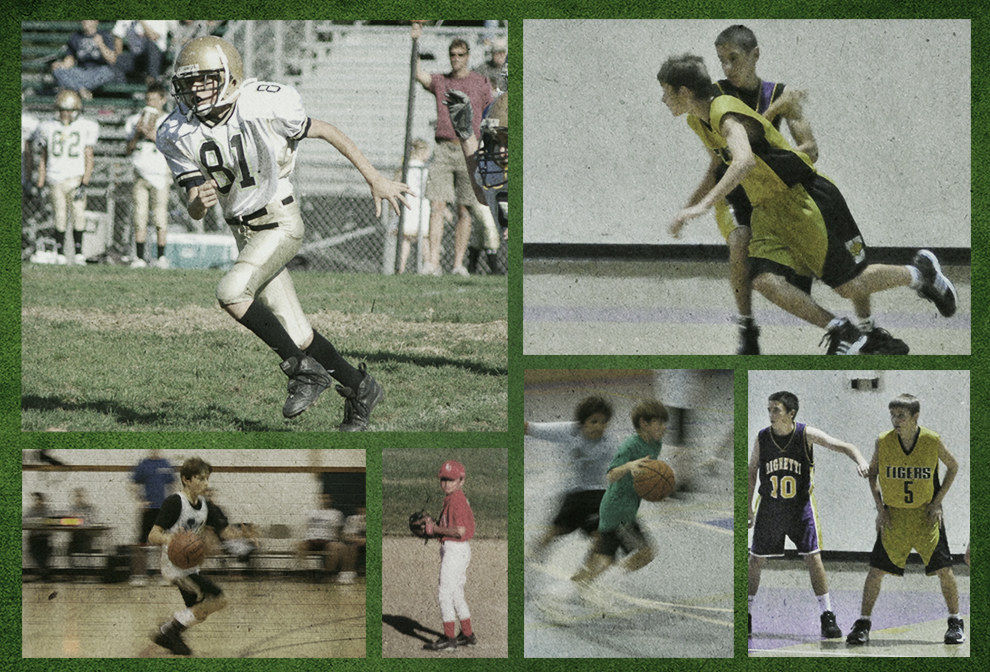 Christopher Michaels-Martinez grew up as an only child. Richard and Chris' mom, Caryn Michaels, never married, and they only lived together for two years while Chris was a kid. They both worked as lawyers — Richard as a defense attorney and Caryn as a prosecutor. They argued a ton, he said, but they never fought.
"If we had a judge living with us, we'd probably still be living together," Richard said.
Unlike Richard, Caryn has made the decision to grieve quietly and is yet to speak publicly about her son's death.
"She's no shrinking violet. She's a tough, smart lady," Richard said. "We get together and share what I'm doing. I've told her, anytime you want to get involved, you're more than welcome."
Despite his parents living apart, Chris saw both his mom and dad a lot. He spent at least a couple nights a week at Richard's house. "In a lot of ways, we were happier than most families," Richard said.
Richard and Chris traveled together frequently. They made four trips to Europe. When Chris was 17, they took a trip to New York City — the first time for both of them — when he was looking at colleges. Chris thought the pecan pie at Peter Luger's was the best thing he'd ever tasted in his life.
Like a lot of young boys, Chris played every sport he could. Richard said he never missed one of Chris' football, baseball, or basketball games.
"Sometimes he would do really great stuff. I have video from one of his [basketball] games when he was 8 or 9. I have the whole game on tape. Chris outscored the other team and his team combined. I think he had 19 baskets," Richard said. "The whole game was basically Chris running up and down the court making baskets."
When he was 16, Chris decided, without any conversation with his parents, not to try out for varsity high school basketball and to instead focus on his grades. He wanted to follow his mom and dad and practice law.
"I wasn't all that thrilled with him wanting to go to law school," said Richard. "But I knew I couldn't talk him out of it. He liked to argue, he liked the combativeness of the profession. Chris thought he was going to be a better lawyer than both of us."
When he talks about the conversations they had, it is clear that Richard took pride in his son sharing his own love to quibble — like the one time Chris argued with his dad for hours on a 12-hour flight from Europe to California.
"We were coming back from Rome — I think he was 15 — and he was trying to persuade me that the next year he could go to Europe with a friend and no parents," Richard said, laughing. "I heard this all the way back. He was relentless."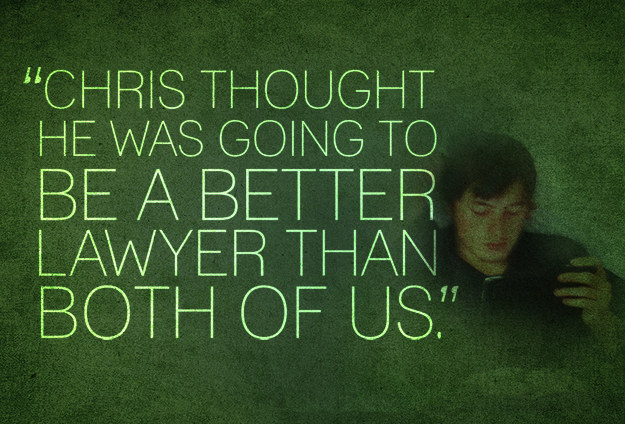 Family, friends, teachers, local government officials, attorneys who know Richard and Caryn, three judges, and Henry Yang, chancellor of UCSB, made up the more than 600 people who attended Chris Martinez's private memorial in San Luis Obispo, Calif., last month. At Caryn's insistence, there was no press.
After Richard read his eulogy, Yang and his wife, Dilling, approached him with something for Chris: a diploma.
"I didn't even know [Yang] was going to come. He approached me after I finished my speech. I announced it to the crowd. Bachelor of Arts, English," Richard said. Through two years at UCSB, Chris carried a 3.79 GPA. The school also sent Richard a special braid that students who qualify for academic honors wear on their graduation cap.
After the memorial, an ex-girlfriend of Chris approached Richard and asked a pointed but not entirely inappropriate question: "Did you know that Chris went skydiving?"
When Chris was 16, after he got his license and could drive on his own without a parent, he informed his dad that he was taking his girlfriend to lunch in Santa Barbara and then they were going skydiving. "I said, 'Nooooo! You're not going skydiving,'" Richard said.
The two teens didn't skydive that day, but Chris had decided that skydiving was something he was going to do.
The day after the memorial, Richard found a file on Chris' laptop and watched it for the first time.
The four-minute-long clip opens with a punk rock guitar riff and a graphic: Santa Barbara Sky Diving.
The video cuts to Chris. He's wearing a yellow jumpsuit and safety goggles. The videographer asks if Chris has anything to say to his family and friends who didn't come with him to make the jump.
Chris just smiles and shrugs with the calm nonchalance of a young man who's definitely not thinking about the time his dad told him not to jump out of an airplane.
"Yeah, it's pretty high," is all Chris offers the camera as he sits in the cargo bay of the plane, seconds before the jump.
In the air, the wind pushing back his cheeks can't contain Chris' smile. As he falls from the sky, his grin seems as wide as his splayed arms.
The parachute deploys, and his tandem partner asks Chris, "What did you think of that?"
"Wooo, that was a ride!" Chris says.
"You going to this again?" His partner asks.
"Hell yeah, that was fun," Chris says.