Family Of Mentally Ill Woman Killed By Cleveland Police Pushes "Tanisha's Law"
Nine days before Tamir Rice's death, Tanisha Anderson was killed during an altercation with Cleveland police when she was allegedly "slammed to the ground" by an officer.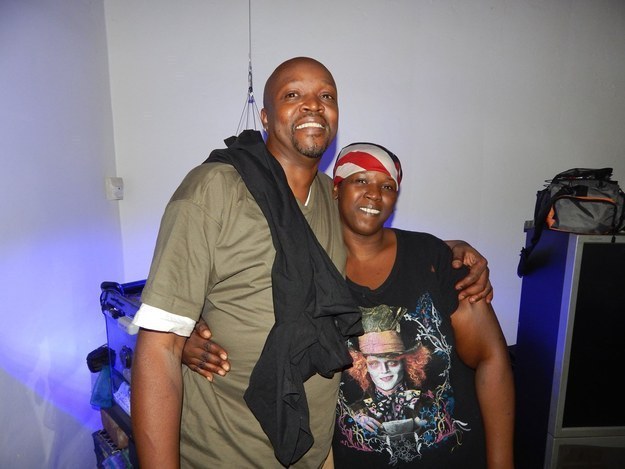 Nine days before 12-year-old Tamir Rice was fatally shot by Cleveland police, Tanisha Anderson experienced her own fatal run-in.
One Nov. 13, 2014, Anderson's family called 911 for help in convincing Tanisha, who suffered from bipolar disorder, to go to the hospital for a mental episode she was experiencing. Instead, Tanisha died after being handcuffed and allegedly tackled to the pavement by responding police officers.
Her family still doesn't know why Cleveland police Det. Scott Aldridge and his partner, Brian Meyers, who helped hold Tanisha, 37, down on the ground, showed up at the house instead of medical personnel.
Tanisha's death was ruled a homicide by the coroner, who wrote that the cause was "sudden death in association with physical restraint in a prone position in association with ischemic heart disease and bipolar disorder with agitation."
A year later, the family is still waiting to learn if Aldridge and Meyers will face criminal charges. When the case is resolved, it will be the next high-profile ruling involving Cleveland officers. Earlier this week, Cuyahoga County Prosecutor Tim McGinty announced that a grand jury declined to indict officers Timothy Loehmann and Frank Garmback in the fatal shooting of Rice.
"Some days I get frustrated. I talk to God about it. Patience is a virtue," Tanisha's mother, Cassandra Johnson, told BuzzFeed News.
Like Rice's family, Johnson has waited over a year to learn the outcome of the criminal investigation, which is being led by the Cuyahoga County Sheriff's Department. Family members have not heard from investigators, other than to take their statements in the case.
Meanwhile, the family has filed a civil lawsuit in federal court that, if successful, could bring them a sense of justice regardless of what happens with the criminal investigation. Litigation in that case, however, is for the most part on hold until the sheriff's department concludes its assessment and the county prosecutor decides whether to file charges, attorneys for the family told BuzzFeed News.
In the civil complaint, Tanisha's family alleges that Aldridge "slammed her to the sidewalk and pushed her face into the pavement. He placed his knee onto her back, placed his weight on her and placed Tanisha in handcuffs."
When they are able to move forward with the civil suit, Johnson would like to seek not just monetary compensation for Tanisha's death, but unprecedented changes to policy that would alter how police officers are trained to deal with mentally ill people they encounter in the line of duty.
"It's not enough to just train officers [in Crisis Intervention Training]. You have to train and test for competency. Just training doesn't make them skillful. You have to measure. Right now, there's no measuring stick," said family attorney David Malik. "We would like to see this implemented as a policy at the state or federal level."
Johnson calls it "Tanisha's Law."
Malik said he plans to hire a Department of Justice approved consultant to review, audit, and write new policies that he says will be built into the lawsuit.
However, even if a judge were to approve the policy changes during negotiations, they would only technically be treated as suggestions for a given police department. In Cleveland, for instance, it would be up to the mayor and the city's legal department to work to push through institute something like "Tanisha's Law."
And therein lies the issue. Malik said that in his 36 years of fighting civil rights cases, he's never been successful in getting a police policy recommendation enacted. He puts the onus for blocking the recommendations on the city's legal department.
"For me, the law department is the problem," Malik says. "How do you have a law department that works to negotiate a consent decree, but historically refuses to make policy changes submitted by civil rights lawyers?"
What is working in Anderson's family's favor is that a law dealing with CIT training appears to align with the goals set out by the Justice Department in the agreement outlined in May to reform the Cleveland Police Department. In that agreement, the DOJ said Cleveland police will provide "all officers with sufficient training to identify and appropriately respond to situations involving individuals in crisis."
Despite the similarities between the two cases of Tanisha and Tamir Rice — the timing, location, and the length of the investigations — Johnson does not like comparison. But when asked about the possibility of her daughter's case going the same route — no indictment and relatively little change — Johnson simply says, "That's not an option."