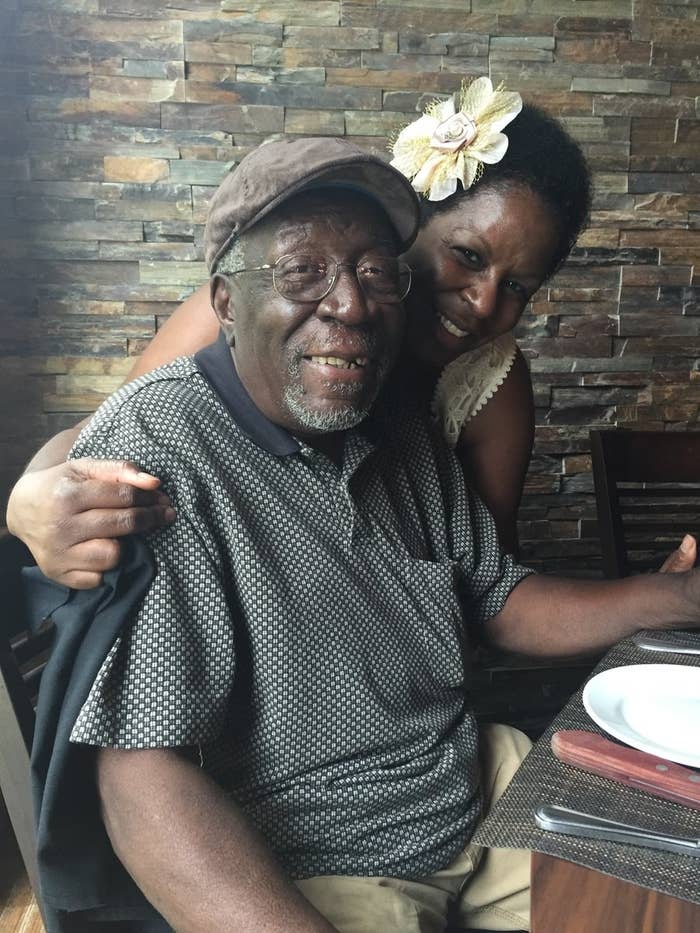 Facebook on Monday said video of the shooting death of a 74-year-old Cleveland man was online for nearly two hours before it was reported by users and taken down a short time later.
The death of Robert Godwin on Sunday unfolded in a series of videos that were broadcast and posted by shooting suspect Steve Stephens starting at 11:09 a.m. PT, according to Facebook. But because the social network relies on users to flag offensive content for review and possible removal, it took more than two hours in total to take the footage down.

Facebook's vice president of global operations, Justin Osofsky, said in a blog post that "we know we need to do better" and promised a review of the company's procedures. Included was a timeline that showed how Facebook's response unfolded:

11:09 a.m. PT — First video of intent to kill was uploaded and not reported to Facebook.



11:11 a.m. — Second video of shooting is uploaded.

11:22 a.m. — Suspect confesses to killing while using Facebook Live, which is live for 5 minutes.

11:27 a.m. — Live video ends and is first reported shortly after.

12:59 p.m. — Video of shooting is first reported.

1:22 p.m. — Suspect's account is disabled; all videos no longer visible to public.
In the video showing the shooting of Godwin, a man resembling Stephens exits his car, saying, "I found somebody I'm about to kill. I'm about to kill this guy — this older dude."

The man who appears to be Stephens then asks Godwin, "Can you do me a favor?" and then asks him to say a person's name. (BuzzFeed News has chosen not to include the name.)
Apparently confused, Godwin repeats the name, and then the shooter says, "She's the reason, why, uh, this is about to happen to you."
"I don't know anybody by that name," Godwin says just before he is shot. He is then shown lying on the ground with a long streak of blood beside his body.
In his post on Monday, Osofsky said that while Facebook disabled Stephens' account within 23 minutes of receiving the first report about the homicide video, and two hours after receiving a report of any kind, "we know we need to do better."
Facebook's timeline also raises questions around the reporting and account review process that relies on users, not the company, to flag and respond to content.
For one, based on the schedule, Facebook claims that it received reports about a video soon after it went live at 11:27 a.m., but the graphic footage of the shooting was not reported until it had been live for more than 1 hour, 45 minutes. It also appears as if no one at Facebook discovered the shooting video while they were in the process of reviewing the initial reports from users about the live confession.
Facebook did not immediately respond to inquiries about the gap between when it appears the confession was reported and when the shooting video was discovered and taken down.
"It was a horrific crime — one that has no place on Facebook, and goes against our policies and everything we stand for," Osofsky wrote. "As a result of this terrible series of events, we are reviewing our reporting flows to be sure people can report videos and other material that violates our standards as easily and quickly as possible."
Meanwhile, the nationwide manhunt for Stephens, who police said should be considered armed and dangerous, continued Monday as authorities announced a $50,000 reward to anyone who provides information leading to his arrest.
Cleveland Police Chief Calvin Williams said officials had made brief contact with Stephens through a cell phone number that he provided in one of the videos, but were unsuccessful in attempting to get him to turn himself in.
"We know that Steve is still out there... Right now we don't know his location," Williams said Monday.