8-Year-Old Boy Killed By Gunshot In Detroit Home While Sleeping In His Bed
Jakari Pearson was shot and killed Wednesday when a bullet came through his window and struck in him in the chest while he was asleep in bed.
An 8-year-old boy was shot and killed at his Detroit, home while he was asleep in bed around 1 a.m. on Wednesday, CBS Detroit reports. The fatal shooting reportedly resulted from a domestic dispute between the boy's mother and an unidentified man.
The slain boy was identified by family and friends to the Detroit News and Detroit Free Press as Jakari Pearson. He was sleeping when a bullet entered his room through the window and struck him in the chest. Pearson was rushed to the Children's Hospital of Michigan, where he later died.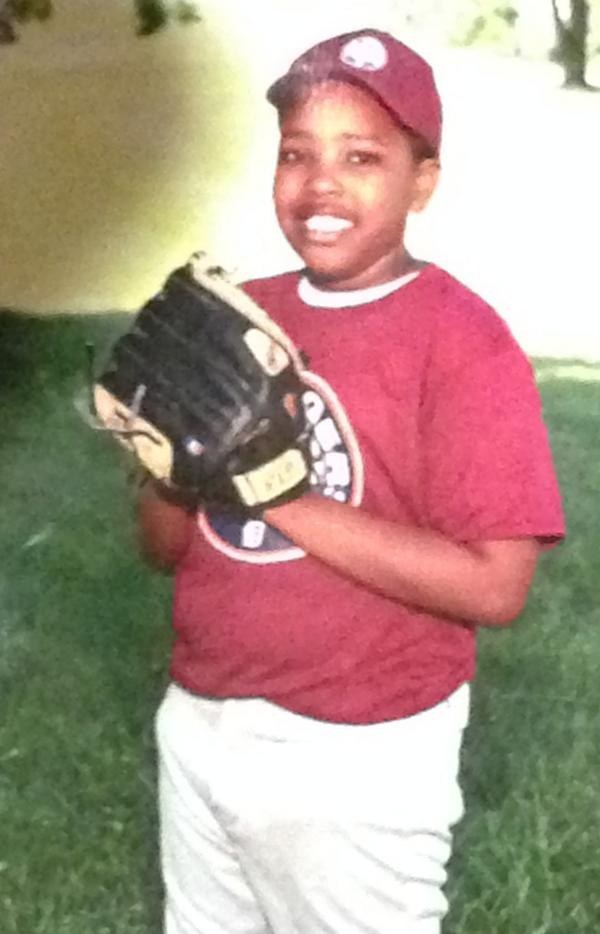 Bullet holes seen through Jakari Pearson's window.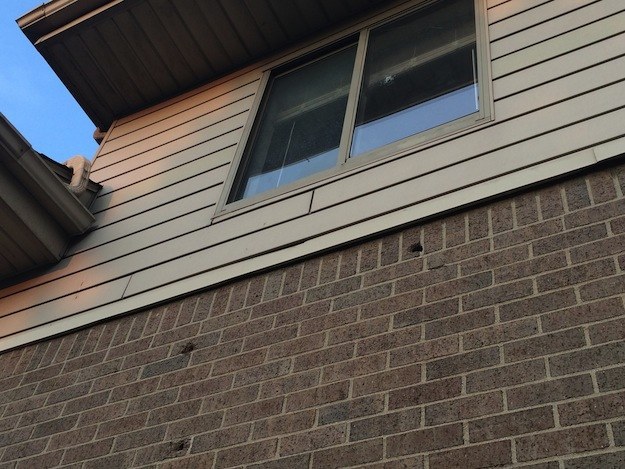 According to the Associated Press, neighbors describe Jakari as a "good boy" who could be seen around the neighborhood a lot playing baseball with friends.
According to CBS Detroit, Pearson's mother was also shot and taken to the hospital. Her condition is unknown at this time. Neighbors told the local television station that they heard up to five shots.
Jakari Pearson's father, Jamre Pearson, is held back by a friend outside his home on Wednesday after his son was shot.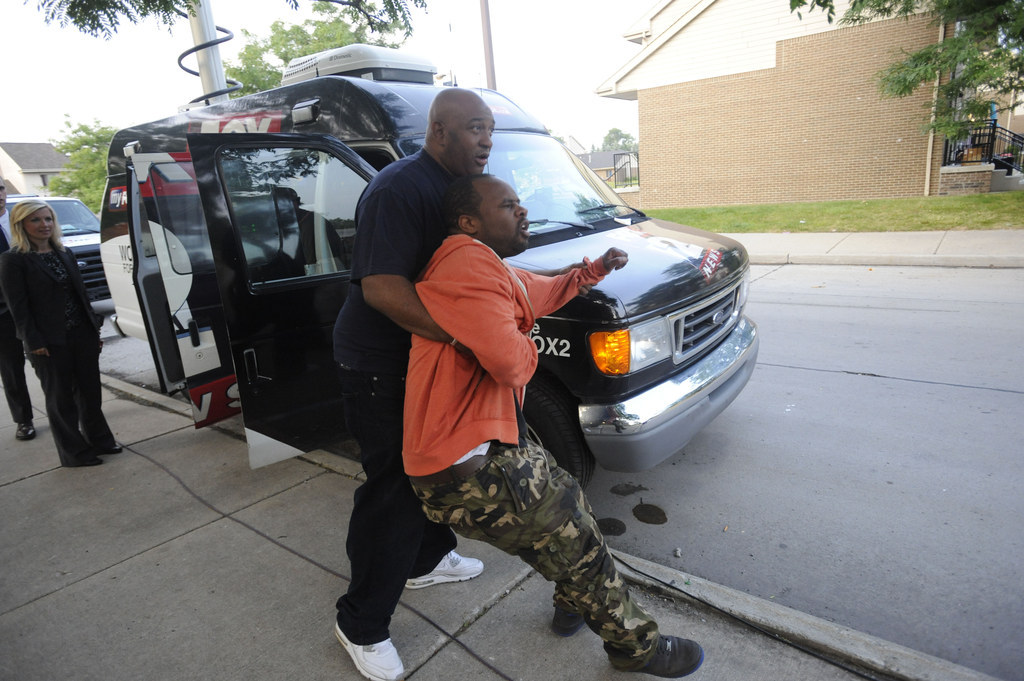 Police do not have a suspect in custody yet. However, Sgt. Michael Woody told reporters Wednesday, "We have a pretty good idea of who it is that we are looking for."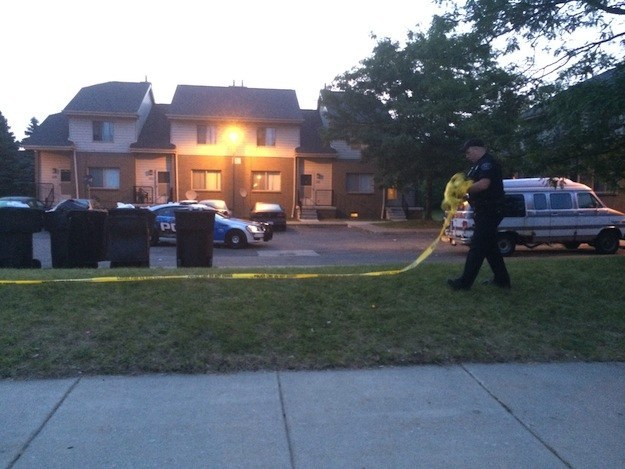 A neighbor leaves a stuffed animal on the front porch of the Detroit home where Jakari Pearson was shot and killed.